5 Cocktails to Make You Feel Closer to the Beach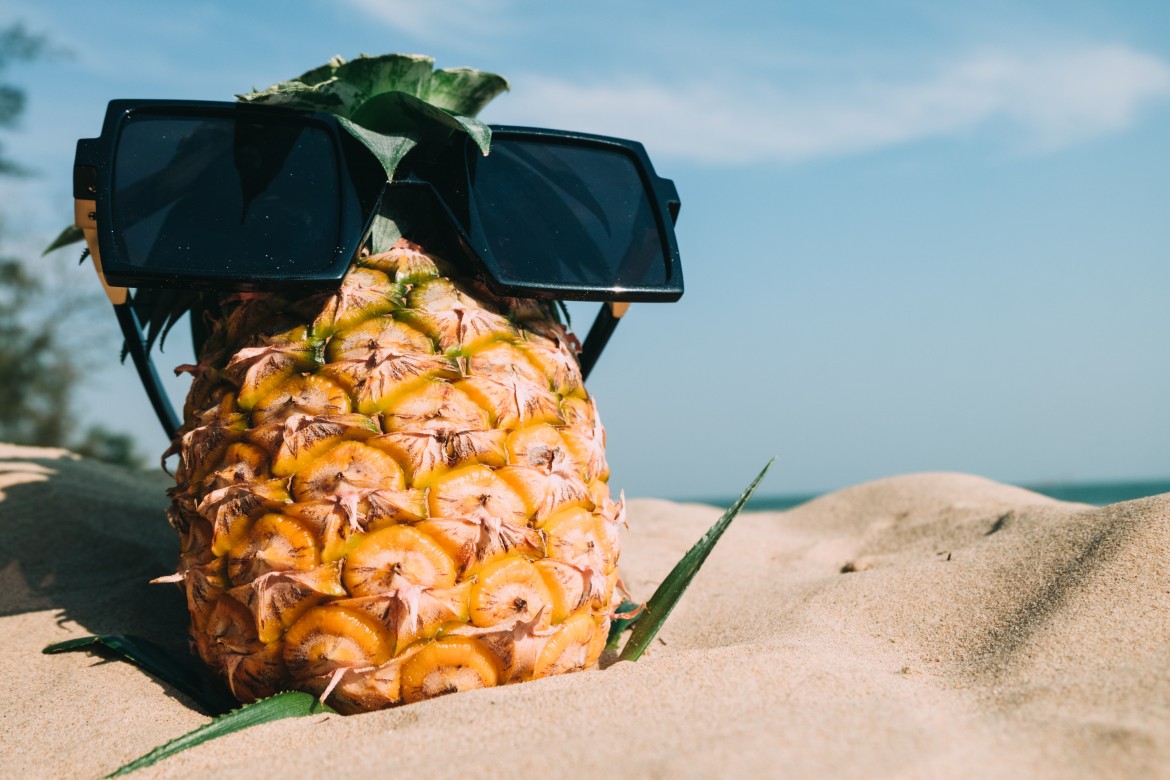 Theres only one place we all want to be for the summer- the beach. But when you're tied to your office chair instead of toes in the sand, it can be difficult to get there. Fortunately, we have just the remedy for you to help you wash all your troubles away.
If you want to take a load off and feel closer to the most relaxing place on earth this summer, try one of these delicious beachy cocktails.
1. Mermaid Margarita 
Nothing makes you part of the sea more than being a mermaid. This margarita is equally as colorful as it is delicious. It's sure to cheer you up after a long day. All you need is:
Tequila
Blue Curacao
Triple sec
lime juice
Agave
Sugar/ salt (for rim)
Fresh pineappple
Mix salt and sugar on a plate to rim glass. Combine tequila, triple sec, agave, and lime juice. Then add blue curaçao and stir. Serve in margarita glasses and enjoy!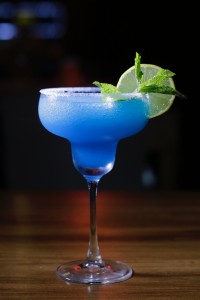 2. Summer Fish Bowl
This quirky cocktail is sure to cool you off this summer and make you feel one with the ocean. It includes tastes of rum,  vodka, and blue curaçao- the only thing that's missing is the fish.
½ part Coconut Rum
½ part Blue Curacao Liqueur
1 part Original Vodka
1 part Pineapple Juice
1 part Lemon Lime Juice
Combine all ingredients with ice. Serve with straws and enjoy.
3. Pineapple Paradise Mimosa
The only thing that could make your typical mimosa better is ice cream- so we added some. This cocktail is equal parts refreshing and delicious, you might even be able to sneak this one in for brunch.
Pineapple juice
Malibu coconut rum
Prosecco or champagne
Pineapple sherbet
Pineapple rings
Put a scoop of pineapple sherbet on the bottom of each glass. Pour 1 oz. coconut rum into each glass. Then add 2 oz pineapple juice to each. Top with Prosecco or champagne. Garnish with pineapple rings.
4. Blue Shark Attack Cocktail
You might be thankful that these sharks are in your glass and not in the water, but if you want to feel close to the beach, sharks are the way to do it. Gummy sharks give these cocktails a fun summer twist.
50 ml Blue curacao
2 shots Silver rum
1¼ cups Pineapple juice
3 to 4 Blue gummy sharks
Combine ice, pineapple juice, and two shots each of rum and blue curaçao. Add in gummy sharks.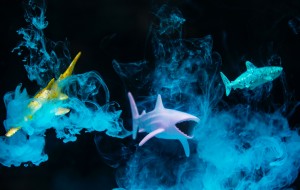 5. Sex on the Beach
This classic cocktail is as beachy as it comes. While a sex on the beach may be ordered year-round, it's only fitting for our list of top summer beach cocktails. You will need:
Orange and Cranberry Juices (or Pineapple )

Vodka, Rum, Tequila or Triple Sec

Peach Schnapps

Ice Cubes
Fill two glasses with ice 3/4 of the way full. Divide vodka or rum into two glasses. Top with cranberry juice, orange juice, and a splash of peach schnapps on top.