Drinking Games for Couples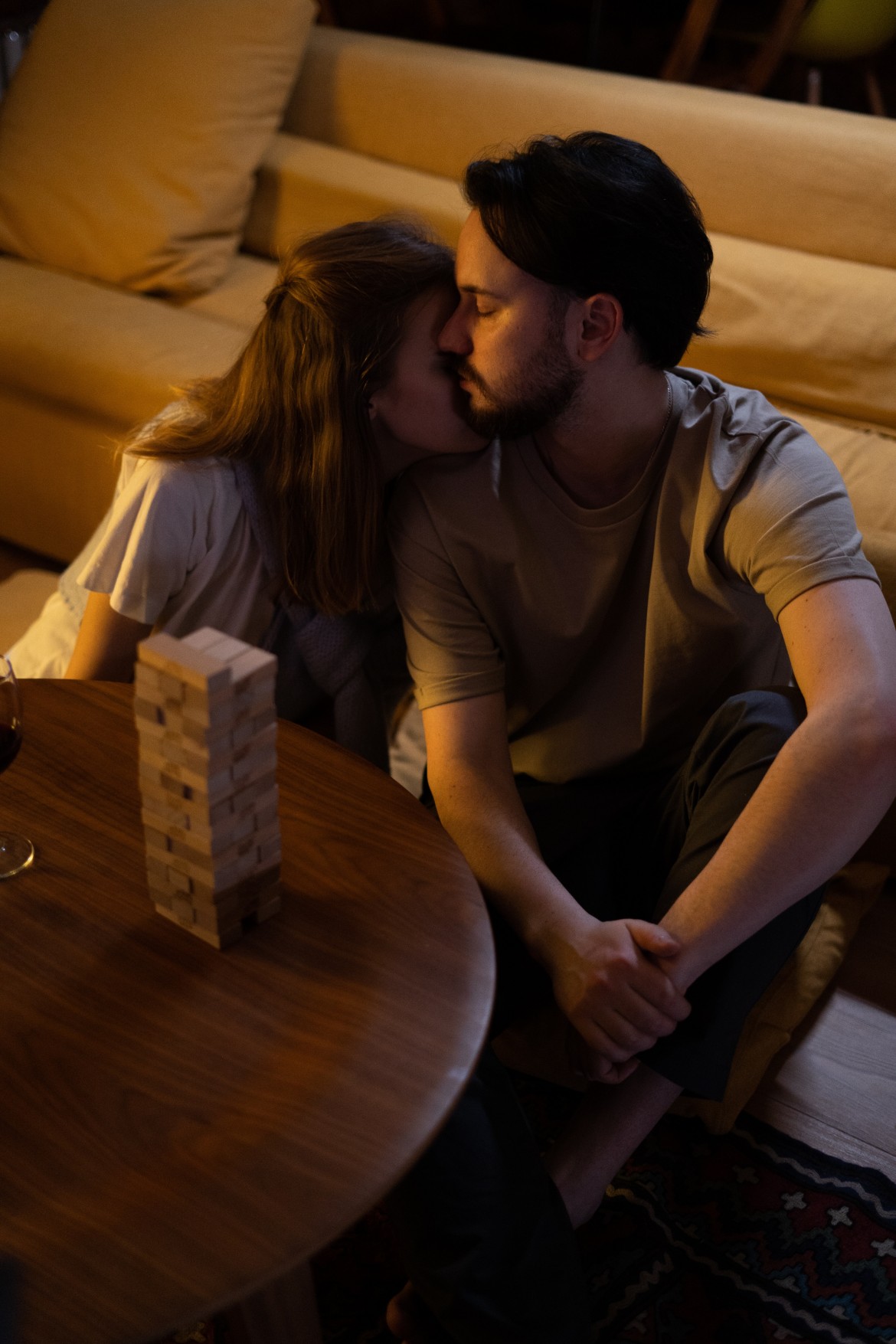 Did all your friends bail on the party, and suddenly it's just you and your significant other and a handle of alcohol? Or maybe, your partner really is your best friend and you just want to have a night in hanging out together. You don't need a whole party to have fun, here are some drinking games for couples to play together.
Truth or Drink
This easy spin on the timeless game of "truth or dare" is perfect for couples. Whether you're new to the relationship and just want to learn more about each other or seeking answers to the tough questions, this game lets you ask away with the power to opt for a drink instead of the truth. 
Drunk Twister
Though there's many version of Twister drinking games, the typical version includes laying several shots out on the mat which must be consumed in order to utilize the spaces they occupy. To play with just two people, you won't have a referee which means you simply take turns calling out colors and body parts instead of utilizing the spinner. This game is perfect for couples looking for some fun and an excuse to get close. 
Beer Pong
This classic party game can be easily played in just a pair. Go head to head and see who is the pong champ in the relationship. Win bragging rights and the pride of knowing you're the superior half of the team the next time you hit up a real pong tournament. Be warned, if you and your partner are both competitive in nature, this may lead to several rematches and lots of drinking.
Jenga
If you haven't already created a Jenga set drinking game, now is a perfect time. You and your partner cover the Jenga pieces in rules or tasks such as "chug for 10 seconds" or "finish your drink." Feel free to get creative and use drawings or symbols to represent inside jokes, make it as clean or as dirty as you like. You can make a set you will want to reuse at parties or one just for the two of you. Then stack the pieces as normal, for each piece you remove you must complete the task on the piece. 
A one-on-one drinking game can be a great home date idea to save you a bit of money, and get you out of your comfort zone. Using games can be a fun way to get to know your significant other better or simply get physically closer.