How to Plan a Home Beer Tasting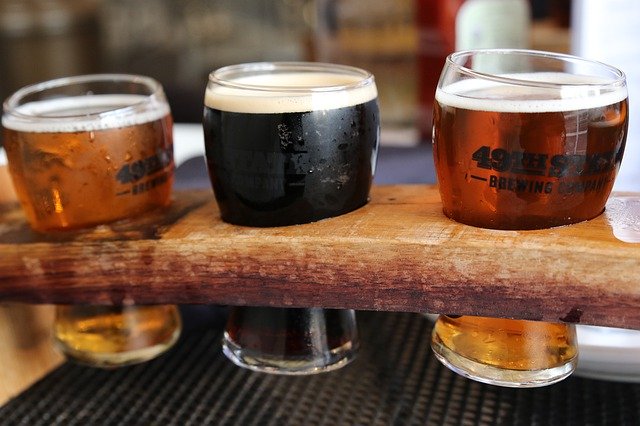 Traveling to different breweries and trying different flights is one of my personal favorite activities. You get to enjoy new beer and find new favorites. Due to the COVID-19 pandemic, many of us likely won't be able to get out to a brewery anytime soon. But that doesn't mean you can host your own home beer tasting.
If you're not already a beer lover, trying different styles of beer is the best way to find out what you like and what you don't. Even if you're the type of person who claims to "hate" all beer, you might find that you'll surprise yourself once you see that not all beer is the same. Or you'll simply make some funny faces and make your friends laugh. 
Pick Out a Variety of Beers
You can choose whether you want to taste beer from one house or a few different breweries. Either way you'll likely want to include a variety of beer types, as tasting an entire flight of pale ales for example might be a bit anticlimactic, as you'll only be able to note subtle differences in taste.
Order Your Beer
Once you have all the beers, you will want to decide the tasting order. Typically beer tastings go from lightest to darkest. Pilsners are at the very low end of the spectrum, followed by Blondes and Pales. Then Ambers fall towards the middle of the spectrum, and stouts are at the end as the heaviest and darkest. If you're confused about what order to place your beer in, you can always consult a reference chart.
Keep a Glass of Water Nearby
You'll want to cleanse your palate between tasting each beer so as not to impair your taste buds. This is also why at tasting they typically offer you pretzels or nuts as a snack. Try taking a sip of water and eating a pretzel if you have some.
Use Small Servings
Remember a tasting is not supposed to consist of finishing a full beer. If you have small glasses use those, or just give a half pour if you're using a full size glass. At the end feel free to go back and finish your favorites, but for the sake of the tasting try just a few sips of each beer.
It can be fun to do your tasting with friends or a partner to see their reactions to the different styles of beer. You can also keep a log of your favorite styles so you know what to order in the future. You might find your next favorite beer or figure out what it's definitely not. Either way, a home beer tasting can be a fun way to recreate your favorite going out activity.