1920s Classy Drinks That'll Bring Back Memories …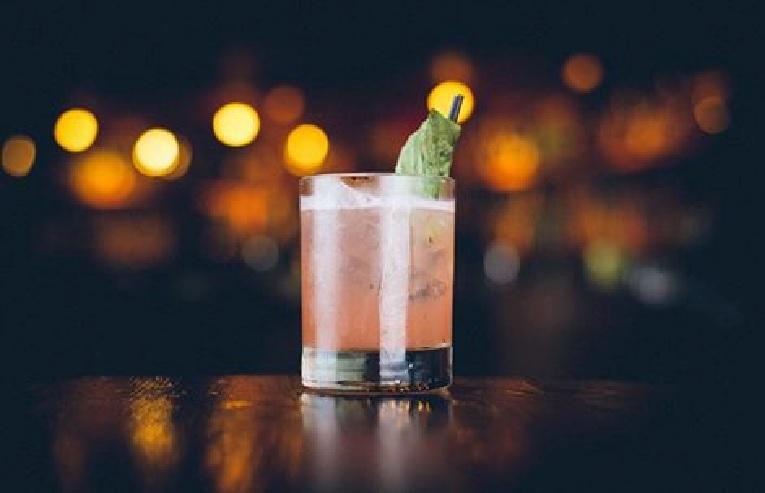 During a very dark time in our nation's history, a horrible thing happened called Prohibition. Today, we are thankful for Prohibition solely because of the clever cocktails it produced, and because it helped make the 1920s more decadent than they would have been otherwise. If you've got a thing for Gatsby opulence and bathtub gin, this list might just contain your new signature cocktail.
The Highball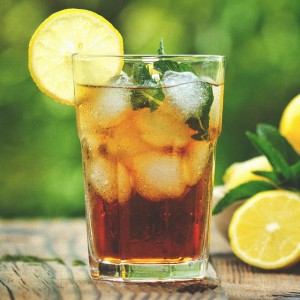 The Highball was extremely popular during the 1920s, especially during Prohibition. At the time, simple was always best. Those rockin' rebels who resisted the government's teetotaling restrictions wanted their drinks to be uncomplicated but potent. After all, when you're trying to hide your hooch, you can't have tons of bottles dotted all over the place, giving away the game. Highballs can come in all sorts of variations, but no matter what they're made with, they're always simple.
Recipe:
2 ounces of whiskey
Soda
Ice
Grab a highball glass, fill it with ice, and add the whiskey. Top off the drink with the soda. That's it—you're ready to guzzle.
The French 75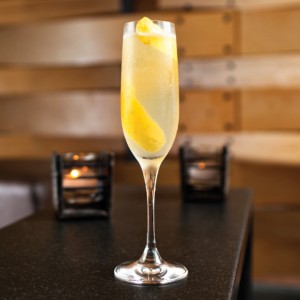 This drink is actually making a comeback at the moment, but that no doubt has a lot to do with the number of 1920s-inspired speakeasies popping up everywhere. One reason for its popularity is the inclusion of champagne. Flappers loved their champers, you know. The French 75's bright, bubbly effervescence likely also aided in its popularity—it's the kind of cocktail that's bound to make you feel better when you're all depressed because your favorite booze is against the law.
Recipe:
½ an ounce of lemon juice
½ an ounce of simple syrup
1 ounce of gin
3 ounces of champagne
Lemon twist for garnish
Fill your cocktail shaker with ice, then add the lemon juice, simple syrup, and gin, and shake it until chilled. Strain the mixture into a champagne flute, top it off with champagne, and garnish with the lemon twist.
The Southside Cocktail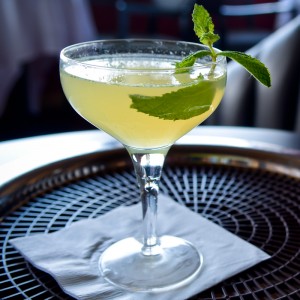 The Southside Cocktail is the epitome of Prohibition. Like many other 1920s-era cocktails, it includes gin. Why is that? Because gin was easy to make on your own in a secret place. Bathtub gin was a very real thing, you see. In many cases, the other flavors in most cocktails were only included to mask the flavor and harshness of homemade gin, which is a bit rough, to say the least.
Recipe:
2 ounces of gin
1 ounce of lime juice
Ice
1 sprig of mint, plus one mint leaf for the garnish
Grab your cocktail shaker, fill it with ice, then add the gin, lime juice, and the sprig of mint. Shake it until chilled, then strain it into a cocktail glass and garnish it with the mint leaf.
The Ward 8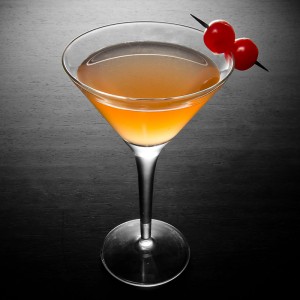 This cocktail stands apart from many others of the era because it uses whiskey. Well, it uses rye whiskey, and back in the day, that rye was often questionable and produced by dubious techniques. As a result, the bartender responsible for creating this cocktail threw in a bevy of sweet ingredients just to hide the quality of the liquor. These days, that's not necessary, but the sweetness persists.
Recipe:
2 ounces of rye whiskey
¾ of an ounce of fresh squeezed orange juice
¾ of an ounce of fresh squeezed lemon juice
¾ of a teaspoon of grenadine
Seltzer
Ice
Combine the rye whiskey, orange juice, lemon juice, and grenadine in a cocktail shaker filled with ice. Strain the mixture into a Collins glass, also chilled, filled halfway with ice. Top off the glass with the seltzer.
Head to any speakeasy, and you'll find all these drinks on the menu, plus more. You can always request them at your local bar, as well, or serve up your own 1920s cocktails at your next party. Tell the truth: could you have made it through Prohibition?