5 Cocktail Recipes to Satisfy Your Sweet Tooth
---
We made a list of the most delicious cocktails you can make at home for good reason. Sweet  materials are an essential in any liquor cabinet. Not only do they appeal to women (Helloooo– reason enough?) but even men can appreciate a good Cosmo once in a while. In fact, just yesterday I saw a man sitting at California Pizza Kitchen sipping a Cosmo. I digress.
Without wait, here are five excellent recipes anyone and everyone can follow.
1. Raspberry Margarita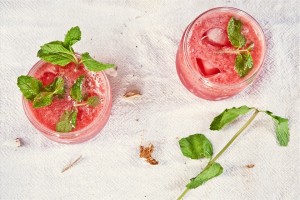 5 oz Sweet & sour cocktail mix
2 oz Tequila
1 oz Cointreau
1 oz Raspberry liqueur
2 cups ice cubes
Margarita Salt
1 Lime, cut into wedges
Mix together the sweet and sour mix, tequila, Cointreau and Raspberry liqueur into a shaker with ice. Shake until frothy, rub rim of a Margarita glass with the lime wedge and dust in salt. Add ice, and strain liquid into glass. Enjoy!
2. Long Island Iced Tea
1 oz Vodka
1 oz Tequila
1 oz Rum
1 oz Gin
1 oz Triple Sec
5 oz Sweet & Sour Mix
2 oz Cola
1 Lime Wedge
Fill cocktail shaker with all alcohol and the sweet & sour mix. Cover and shake until frothy. Pour into glass with ice, and strain in the iced tea. Pour the cola, and add a lime for extra pizazz!
3. Red Rooster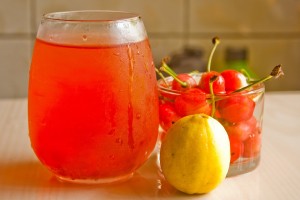 1 cup Ice cubes
2 oz Vodka
4 oz Cranberry Juice
.5 oz Orange Juice
Fill glass with vodka, fill glass 3/4 with cranberry juice before adding the orange juice, and then stir.
4. Lemon Drop
4 oz Fresh lemon juice
2 oz Vodka
1 tsp White sugar
Crushed Ice
1 Lemon, sliced
4 sprigs fresh mint
Mix together lemon juice, vodka, and sugar. Stir for 30 seconds, then pour into glasses filled with ice and add lemon & mint.
5. Cape Breeze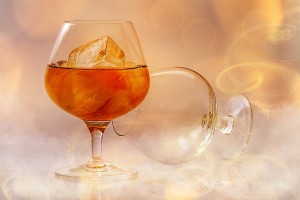 1.5 oz Jigger coconut rum
2 oz Cranberry uice
2 oz Grapefruit Juice
.5 tsp superfine sugar
In a glass, combine rum, cranberry juice, grapefruit and sugar, and stir until dissolved.
---