5 Drinks You Need in Your Life if You Love Gin …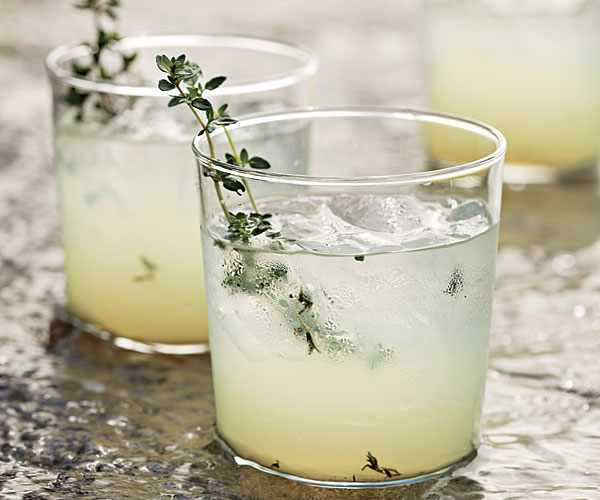 Gin is a severely under-utilized spirit. It's like a fantastic but underrated actor who's only known for one or two big blockbusters in spite of a resume brimming with stellar indie flicks. It's easy to fall in love with gin. The first sip of a G&T is enough to do it for most fans. However, if your knowledge of gin begins and ends at gin and tonics, you need to broaden your worldview—and your taste buds. Crack open your dog-eared bartender's handbook and try a few new drink recipes that feature your favorite booze.
The Classic Gin Rickey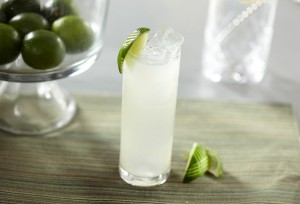 Naysayers accuse the Gin Rickey of being a wannabe G&T because the two are similar, but it's more like the highball's second cousin, once removed. Rumor has it that the tart, citrus cocktail's creation was a method of survival, as the first Gin Rickey appeared in 1890s Washington, D. C., in response to a sweltering heatwave. In a bid to battle the elements, bartenders at Shoemaker's came up with a bubbly drink that hides a sharp, refreshing bitterness.
Recipe:
Half a lime
2 ounces of dry gin
Chilled club soda
A splash of simple syrup, optional
Grab a 10-ounce glass, fill it with ice, and squeeze the lime over the ice. After juicing it as much as possible, throw the lime rind into the glass, pour in the gin, then top it off with the club soda. If you want it sweeter, add the simple syrup.
The Gin Mule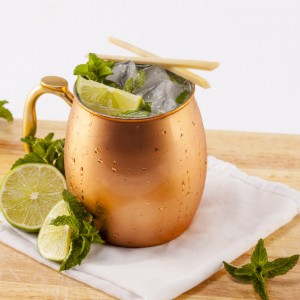 This drink seems a little dubious from the outset, mostly because it includes a generous dollop of ginger beer. However, that's what gives the Gin Mule its signature kick. The cocktail is adaptable by its very nature—depending on the brand of ginger beer you choose, you control the sweetness.
Recipe:
10 fresh mint leaves
½ ounce of lime juice
1 ½ ounces of gin
2 ounces of chilled ginger beer
½ ounce of simple syrup (more or less depending on personal taste)
1 lime wedge and 1 sprig of mint for garnish
Throw the mint, lime juice, and syrup into a cocktail shaker. Muddle lightly, then fill the shaker with ice and add the gin. Shake it until it's chilled, but do it gently in deference to the mint leaves. About 10 seconds should do it. Fill a highball glass with ice, strain the gin mixture into the glass, then add the ginger beer and stir the drink. Garnish with the mint sprig and/or the lime.
The French 75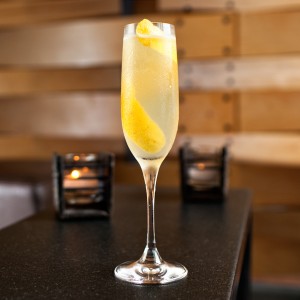 If you ever need an easy way to describe the French 75, a World War I-era cocktail, just explain that it's basically a Tom Collins that uses champagne in place of the club soda. Honestly, any drink that includes champagne is automatically magical. Once again, you can pretty much adapt it to your taste depending on the champers you pick.
Recipe:
2 ounces of gin
1 ounce of lemon juice, freshly squeezed
2 teaspoons of sugar
Champagne of your choosing; sparkling wine works, too
Maraschino cherry and a lemon spiral for garnish
Grab a cocktail shaker, fill it with ice, and shake the gin, sugar, and lemon juice until it's thoroughly chilled. Strain it into a flute, top it off with some champagne, and stir it gently to mix. Garnish it with the cherry and lemon spiral.
The Vesper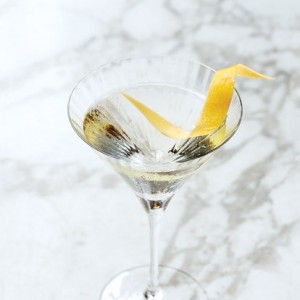 There's a famous James Bond quip regarding this drink, wherein the suave agent says, "I never have more than one drink before dinner. But I do like that one to be large and very strong and very cold and very well-made." Those are the key aspects of a successful, delicious Vesper, which is a twist on the martini.
Recipe:
1 ½ ounces of gin (Tanqueray recommended)
1 ounce of vodka
½ ounce of Lillet Blanc
1 lemon
Fill a mixing glass with ice, then stir in the Lillet Blanc, vodka, and gin until the mix gets cold—30 seconds is about right. Strain the mixture into a martini glass. Slice a strip of the lemon peel for garnish, but squeeze out some of the oil over the drink beforehand.
The Sloe Gin Fizz
The "sloe" in Sloe Gin Fizz is not simply part of the drink name. Sloe berries, dotted across England, are thoroughly soaked in gin and a pinch of sugar. You never want to eat them straight from the bush, but they make this cocktail fresh, a bit tart, and entirely delectable.
Recipe:
1 ounce of sloe gin
1 ounce of gin
½ – 1 ounce of fresh lemon juice
1 teaspoon of simple syrup
2 ounces of club soda
Lemon slice for garnish
Fill up a cocktail shaker with ice, then add the sloe gin, gin, ½ an ounce of the lemon juice, and the simple syrup, and shake until cold. You may want to add more lemon juice or simple syrup, so give it a taste first and add whatever is necessary. Fill a glass with ice, strain the mixture into it, then top it off with club soda and add the lemon slice as garnish.
Gin lends itself well to citrus flavors, and tonic is a perfect mixer for the dry, slightly sweet liquor. Bearing that in mind, why not experiment with your own gin-based cocktail recipes?