What Beer to Drink and Not to Drink in the Summertime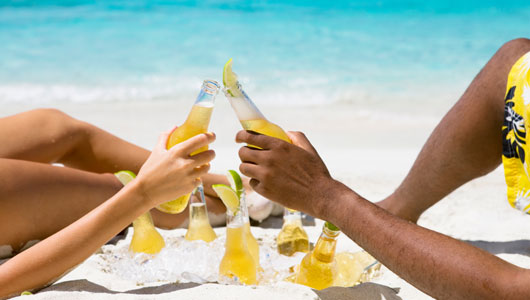 After a nasty winter (for all you east coast peeps) it is almost time for summer yet again. As we jump into the summer pre-game season of spring, I think it is a great idea to start looking into some of the better rated beers that will fit perfectly into your summer plans!
For example, when it's 85 degrees out and you're poolside sitting in the sun, do you think you really want to drink a porter or a stout? I would hope not… I love all beer but even that sounds deathly. Instead, you would probably have a lighter beer. Not necessarily a "light" beer but maybe something more in the color range that doesn't look like you're going to drink a glass of motor oil.
Maybe bust out an awesome ginger ale like Crabbie's or a Corona and just about any other beer you can wedge a lime into! So leave that anchoring, warm me up beer at the door and save it for fall fest because summertime is almost here!
Cheers!
Mike #BeerRightNow