Best Upcoming Boozy Music Festivals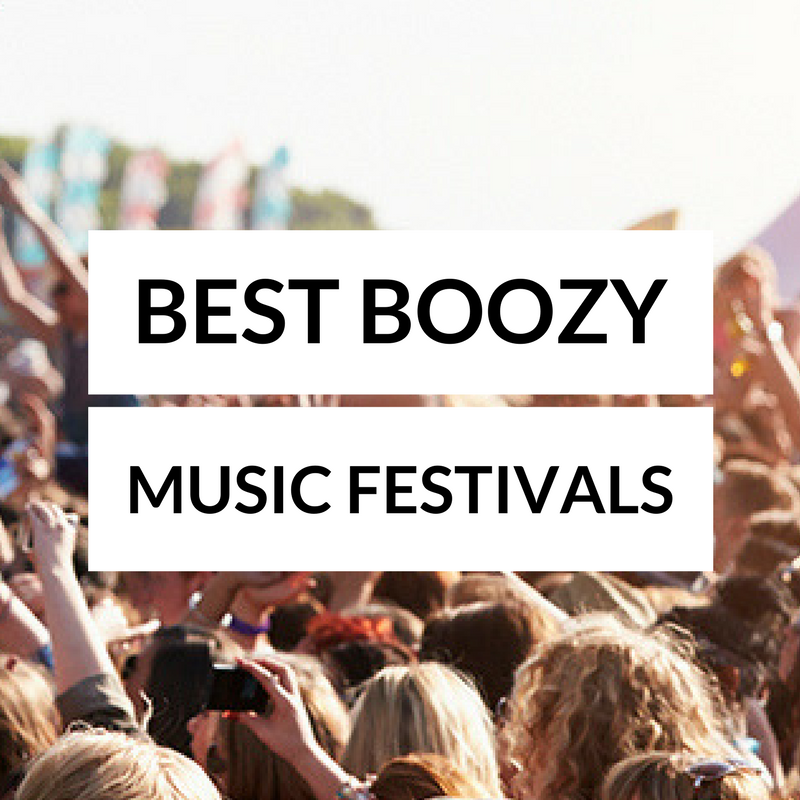 Upcoming Boozy Festivals
As summer inches closer, so does the itch to go see some of your favorite bands live in the summer heat surrounded by amazing food, crazily dressed people, and especially some great alcohol selections. Here are a select few festivals with the best lineups, best people, and best booze available.
Outside Lands, San Francisco, CA
Outside Lands is located in a food haven, with its own wine and beer gardens. Although this year's lineup is yet to be announced, last year included Radiohead, LCD Soundsystem, J. Cole, Duran Duran, Major Lazer, Chance the Rapper, need I go on? With incredible food trucks and artisan/gourmet/home grown everything, Outside Lands is a must see.
Bottlerock, Napa Valley, CA
Bottlerock in Napa Valley is housed in one of the best and most famous winemaking regions—meaning the wine is absolutely incredible. With not only wine but plenty of phenomenal food, Bottlerock boasts some of the most incredible food and drink setups for a music festival, not to mention their lineup includes Foo Fighters, Maroon 5, Macklemore and Ryan Lewis, Modest Mouse, Fitz & the Tantrums, etc. etc.
Hangout Fest, Gulf Shores, AL
Hangout Fest is located on the beautiful beaches in Gulf Shores, Alabama. With amazing past lineups including The Weeknd, Cage the Elephant, Chainsmokers, Florence + The Machine, and Alabama Shakes, the eclectic listening options combined with a beer garden and vendors without some of the crazy lines makes Hangout Fest one of the best summer music festivals worth checking out.
Bonnaroo, Manchester, TN
As one of the most high-energy and exciting music festivals in the United States, Bonnaroo is not for the faint-hearted or the music festival novice. Involving four days in the wilderness and the sweltering Tennessee summer, this festival features huge names including RHCP, Chance the Rapper, Marshmello, The Head and the Heart, Glass Animals, Tove Lo, and the list goes on. This is not to mention the Broo'ers Festival, offering beer and cider from 25 different breweries from across the states. For a more intense boozy music festival experience, Bonnaroo should be at the top of your list.
Lollapalooza, Chicago, IL
Lollapalooza has to be one of the most well-oiled music festival machines in the world. This Grant Park music fest will feature Muse, Wiz Khalifa, Porter Robinson, Migos, The Killers, Blink-182, The xx, Alt-J, and many more. All this great music is only secondary, however, to access to the city of Chicago and Lollapalooza's impressive food and drink vendors. With access to Chow Town (a selection of amazing Chicago restaurants) and a beer garden to boot, Lolla most certainly won't disappoint.