Bud Light Seltzer Slushies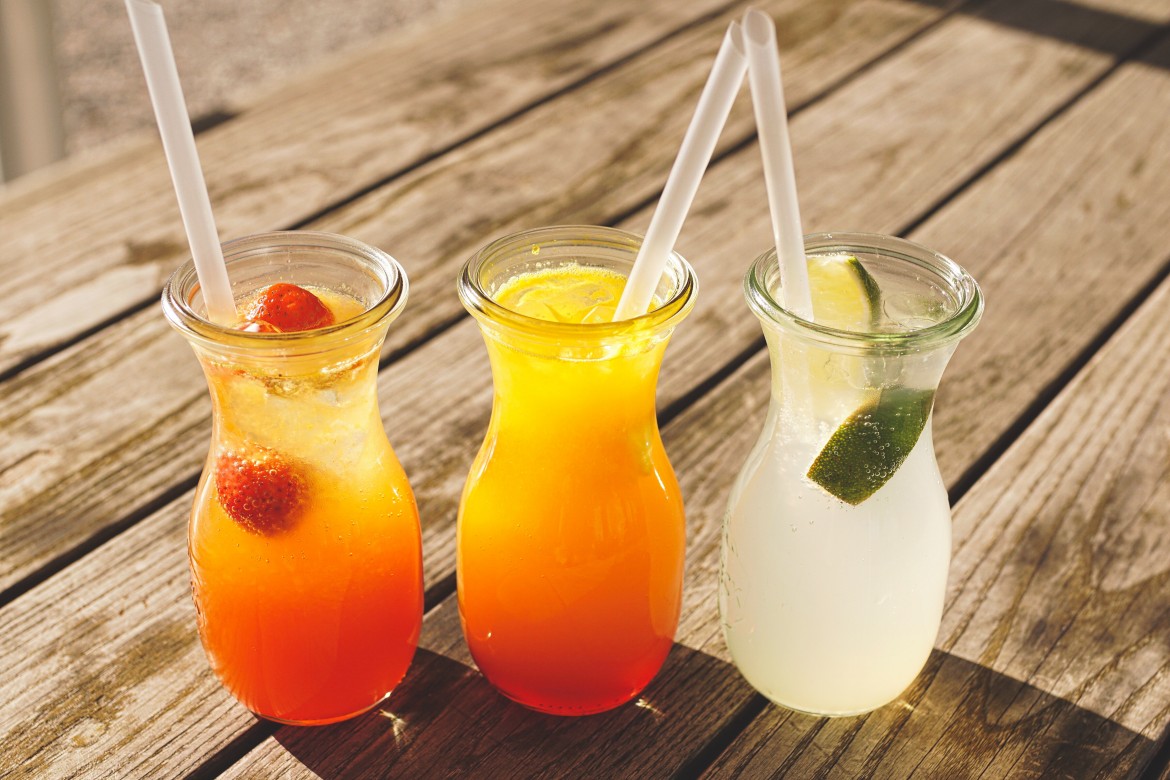 With summer quickly approaching, many of us are returning to last summer's favorite beverage: spiked seltzer. These fruity and refreshing drinks are the perfect summer treat. They are also low in calories which means you can enjoy them without worrying about counting drinks. This year, Bud Light has its version that you may have seen advertised during the Super Bowl.
The Bud Light seltzer is just 100 calories and 5% ALC and comes in the classic seltzer flavors: Black Cherry, Lemon Lime, and Mango. But, unlike most other seltzers, they also feature a Strawberry flavor. If you're looking for a different way to enjoy your spiked seltzer, try taking out your blender and making a seltzer slushie.
Strawberry Mango Slushie
While all spiked seltzers are perfect for making poolside sippable slushies, as you may have seen on TikTok, the Bud Light Mango and Strawberry flavors are perfect for combining with fruit to create a blended beverage perfect for hot weather days.
In this recipe, we will combine:
1/2 12oz can Bud Light Strawberry Seltzer

1/2 12oz can Bud Light Mango Seltzer

1 cup of frozen strawberries

½ cup of frozen mango

(optional) splash of additional liquor such as Vodka, Rum, or Tequila
Blend to desired thickness, add ice if necessary, and enjoy. It's that simple. 
You can also substitute some fresh fruit for froze, however, you will need to add additional ice to create the slushie effect. If you have fresh fruit available, garnish the drink with sliced strawberries.
Lemon-Lime Lemonade Slushie
A major step up from a traditional hard lemonade, these lemon-lime slushies will be your new go-to beverage for backyard picnics and barbeques. 
You will need:
¾ 12oz can Bud Light Lemon-Lime Seltzer (feel free to chug the other ¼)

3 tablespoons lemon juice

2 tablespoons granulated white sugar

¼ cup hot water

ice
Begin by using the ¼ cup hot water to dissolve the granulated sugar. 
Add to blender and combine with the seltzer, lemon juice, and some ice. 
This should yield two drinks, serve in mason jars with lemon or lime wedges for a chic take on grown-up lemonade.