Campfire Cocktails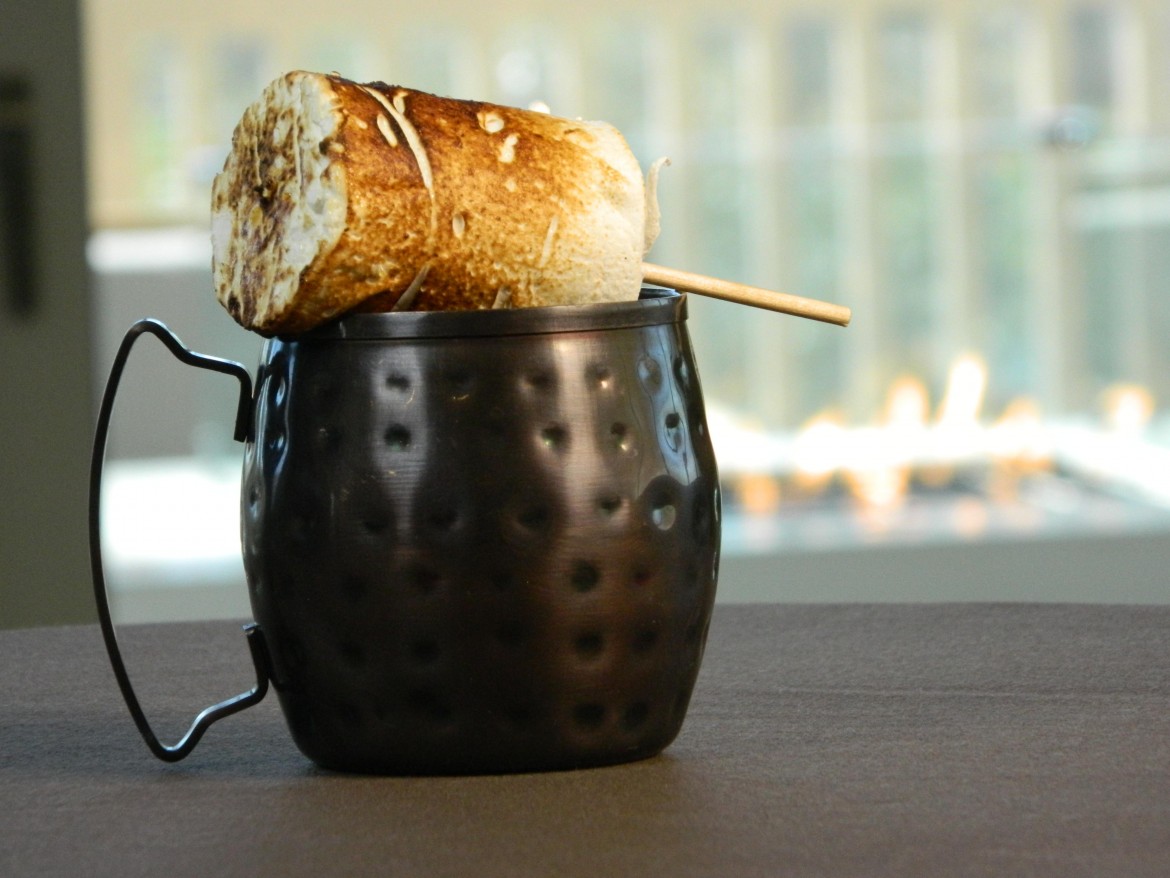 Summer is synonymous for camping season, which means it's time to step up your drinking expertise. Sure, every camp fire has its staples: beer, soda, coffee, hot dogs, brats, chips… But why stick to the norm when there are so many other possibilities? A camping trip is a getaway after all. Take the opportunity to pack a few rocks or martini glasses and try out some new recipes for an unforgettable summertime rendezvous. Here are some delicious camp fire cocktail ideas that will start a party in the tent.
Sangria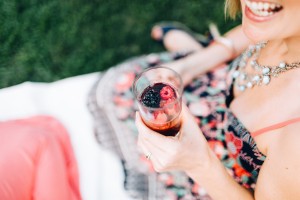 Sangria is the perfect portable vacation drink because it it made in large batches and stored in pitchers or dispensable jugs. It's fruity, refreshing, and so easy for campers to replenish their cups before hitting the lake shore beach. Try variations of sangria such as white wine with lemon lime soda, fresh melon, and Midori.
S'more Russian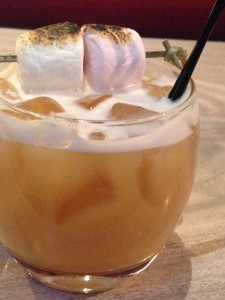 Try your hand at camp fire version of the Lebowski-inspired cocktail. A traditional White Russian combines coffee liqueur, vodka, and cream. Give it a toasty upgrade by substituting Three Olives S'mores flavored vodka or Smirnoff Fluffed Marshmallow vodka and garnishing with real gooey charred marshmallows and a graham cracker crusted rim.
Fire Pit Martini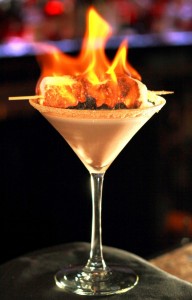 You can get interactive with your bartending skills by setting things on fire. Combine vanilla vodka with chocolate liqueur and cream for a silky sipper. Top it off with shaved dark chocolate, crushed graham cracker, and a flaming marshmallow to give it a sinful caramelized finish.
Campfire Coke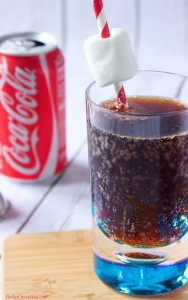 Ever mixed vodka with cola? Well now is your chance. By combining marshmallow vodka with cola you can maintain the bold flavor of the soda while giving it some boozy body. Throw in some maraschino cherry juice for an adult picnic table version of a classic diner drink. Garnish with an untoasted marshmallow for looks and watch it fizz.