Creativity on Tap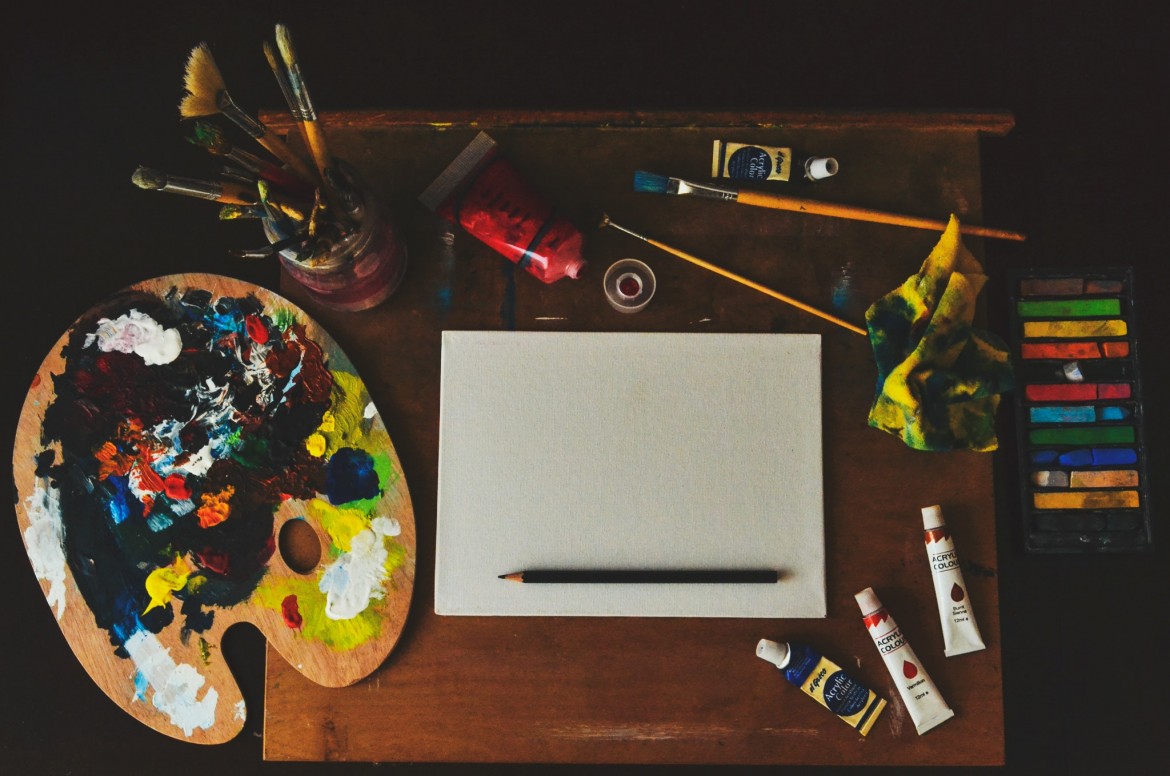 Appointed by the people who drink it, alcohol has amassed an incredible array of nicknames since its creation and throughout its evolution. Most of us understand the effects it has on us, from how it makes us act to how it makes us feel. But there's another category which alcohol ties itself in, one which may come as a surprise; creativity.
From the beginning of time, alcohol has been utilized, and often abused, by creatives. There is no argument in determining whether or not alcohol changes the way we feel, act, and think. Ultimately, alcohol changes the way we interact with and interpret things around us. Don't all "creative people" do just the same? Take a look into a world filled with eclectic thinkers and doers and it won't take long to curate a list of creatives who enjoy drinking just as much as the rest.
Two of the planet's most famous painters were known to find inspiration for their works through alcohol. In 1890, Vincent Van Gogh created the famous portrait painting titled "The Drinkers" (below) which portrays four generations sharing a drink together at a table. Another influential artist, Pablo Picasso, shares both an innate ability to paint and the preferred drink of aesthetes at the time (absinthe). Let it be known that Picasso's last words were upon his death were, "Drink to me."
A notable Irish poet and playwright to mention is Oscar Wilde. It is he who stated, "Only the unimaginative can fail to find a reason to drink Champagne." Stephen King, author of The Shining, told The Fix Magazine that he doesn't remember writing some of his novels spanning over 600 pages long due to his drinking habits. However, many of these famous artists suffered from alcoholism, so is it necessary to form such drastic habits in order for alcohol to influence your creativity?
Australian scientist Dr. Mathias Benedek says otherwise! Dr. Benedek explores two theories which are supported by research composed on those drinking in moderation with just one pint of beer or wine. He found that many people get fixated, or stuck, on one way to solve any problem which presents itself. Alcohol inhibits our ability to focus on just one thing and causes our mind to be a bit more sporadic, meaning we are quick to think of different ways to address something – not always successful in solving the problem, but definitely creative!
Was there a book you've been meaning to write? Are there art supplies you've bought but haven't touched in years? Is that instrument still collecting dust in your closet? Grab a beer or pour a glass of wine and GET THOSE CREATIVE JUICES FLOWING.
Tagged under:
absinthe
,
Art
,
Artist
,
Creating
,
Creative
,
Creatives
,
Creativity
,
Drawing
,
drinking
,
ideas
,
influence
,
music
,
Oscar Wilde
,
Painting
,
Picasso
,
Stephen King
,
Vincent Van Gogh
,
Wine and design
,
writing