Dad Bods and Man Buns: When Will it End?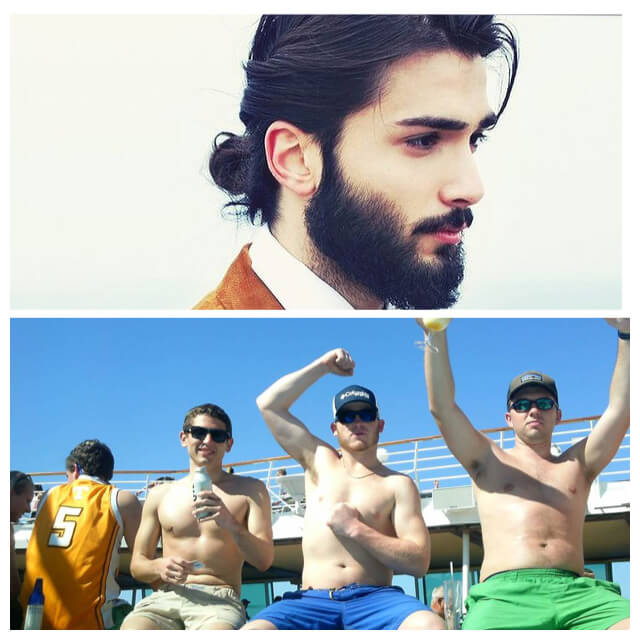 Seriously… when will it end? "Man Buns" and "Dad Bod"? I find it harder and harder to keep up with these bizarre trends of what is good and bad on guys. Now, for anyone who has no idea what these trends are, let me break it down for you:
Man Bun – Pretty self explanatory. Basically it is at the same "bun" hairstyle a girl would have but now on a guys with long hair also.
Dad Bod – Ok, this one is a little strange mostly because of the title. However, the concept behind "Dad Bod" is a guy who has a body that indicates he does go to the gym and works hard to maintain a good image.  At the same time, his body also shows he likes to eat and be lazy at times as well. In other words, he looks like he puts in work but not too much work.
To me this is confusing. Some girls say they want a rough, masculine looking guy but at the same time their jaws drop for a guy with his long hair in a bun? Most girls lose themselves completely when they see a ripped, washboard stomach on a guy but now they love a little extra cushion more?
Again, I am not really saying one standard is better than the other, I (and I'm sure many other guys) are just confused. We're guys! We need direct 1+1=2 communication. I think the "Man Bun" and the "Dad Bod" only go on to cause more confusion. Not to mention we now see excessive amounts of both on guys who can and really can't sport these new trends.
So, again I ask:  When will it end? However, being a "glass half full" kind of guy – in the midst of this confusion, I think I'll just have a beer to take the edge off!
Cheers!
Mike #BeerRightNow
One Response to "Dad Bods and Man Buns: When Will it End?"