Disney Princess Cocktails that Are Oh-So-Magical …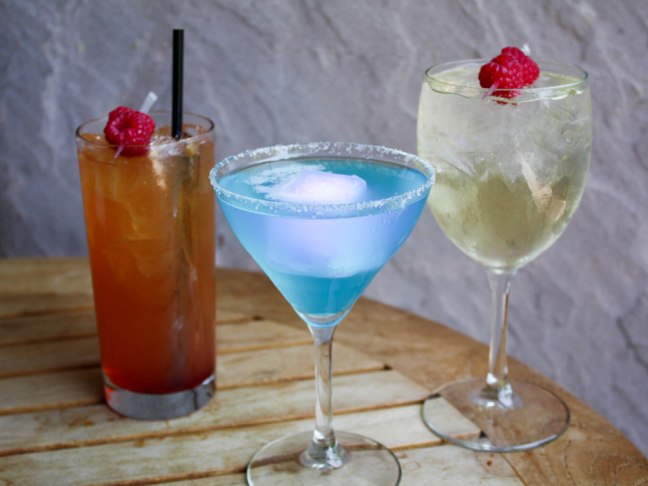 A bartender named Cody, the eponymous mixer behind Cocktails by Cody, has been taking both the Internet and '90s-nostalgic millennials by storm lately with his magical collection of Disney-themed cocktails. We're keen on the Princess-inspired drinks, to be honest. They bring us one step closer to our childhood dreams of day-drinking with Ariel by the beach or getting bombed on Appletinis with Snow White. Take a look at our top picks—these are the Princess cocktails that truly exhibit that special brand of Disney magic.
Porcelain Warrior
Mulan is easily one of the most badass princesses in the Disney universe, and her bold red cocktail upholds that reputation. It's a sweet concoction, but it packs a punch. Do yourself a favor and make the complementary Mushu shot—with just Absolut Peppar, sriracha, and pepper, it's simple to craft and worth the effort. The two mix beautifully.
Ingredients:
Cherry sake
Lychee syrup
Mango vodka
Siren's Song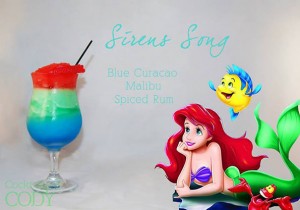 Ever wanted to go drinking "Under the Sea"? The great thing about this cocktail—inspired by The Little Mermaid, of course—is that it really does make you feel like you're sipping it by the seashore with the sun hot on your skin. Just skip the crab cake appetizer, okay? Sebastian, you know.
Ingredients:
Blue Curacao
Malibu
Spiced rum
Rebel Royal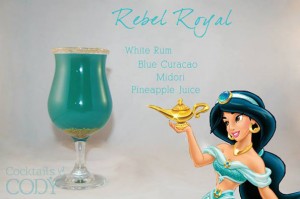 Jasmine's signature cocktail is drop dead gorgeous. If you ever dreamed of a magic carpet ride with your own personal prince and/or street rat, sipping on this might kick start your happily-ever-after future. Props if you also drink your cocktail from a boldly bedazzled glass.
Ingredients:
White rum
Blue Curacao
Midori
Pineapple juice
Belle of the Ball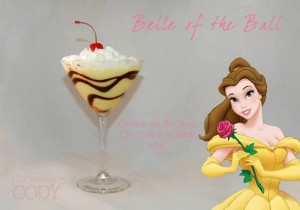 While we happen to think that bookish Belle would likely prefer a dryer, crisper kind of cocktail, this one's a perfect choice for anyone with a sweet tooth or a beastly beau. It's most definitely a dessert drink, but who can resist an alcoholic confection with a cherry on top? Just bear in mind that you will not be the belle of any balls if you're lactose intolerant—this is not the cocktail for you.
Ingredients:
Creme de Banana
Chocolate vodka
Milk
Sleep Cycle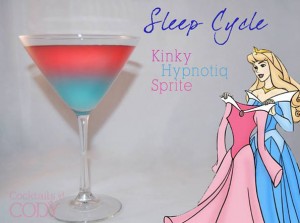 All right, this is magical. This is all about the layering, needless to say. It ends up looking exactly like the scene in Sleeping Beauty where the fairy godmothers stage a magical fight over the color of Aurora's dress. Sleep Cycle is one of those drinks you have to 'gram before you guzzle.
Ingredients:
Kinky
Hypnotiq
Sprite
So, there's a selection of villainous cocktails, too. Any interest in tasting Ursula's signature drink, or do you think you'll stick with the princesses?