Ditch the Brunch Bloody Mary; You'll Want These Kickass Brunch Drinks …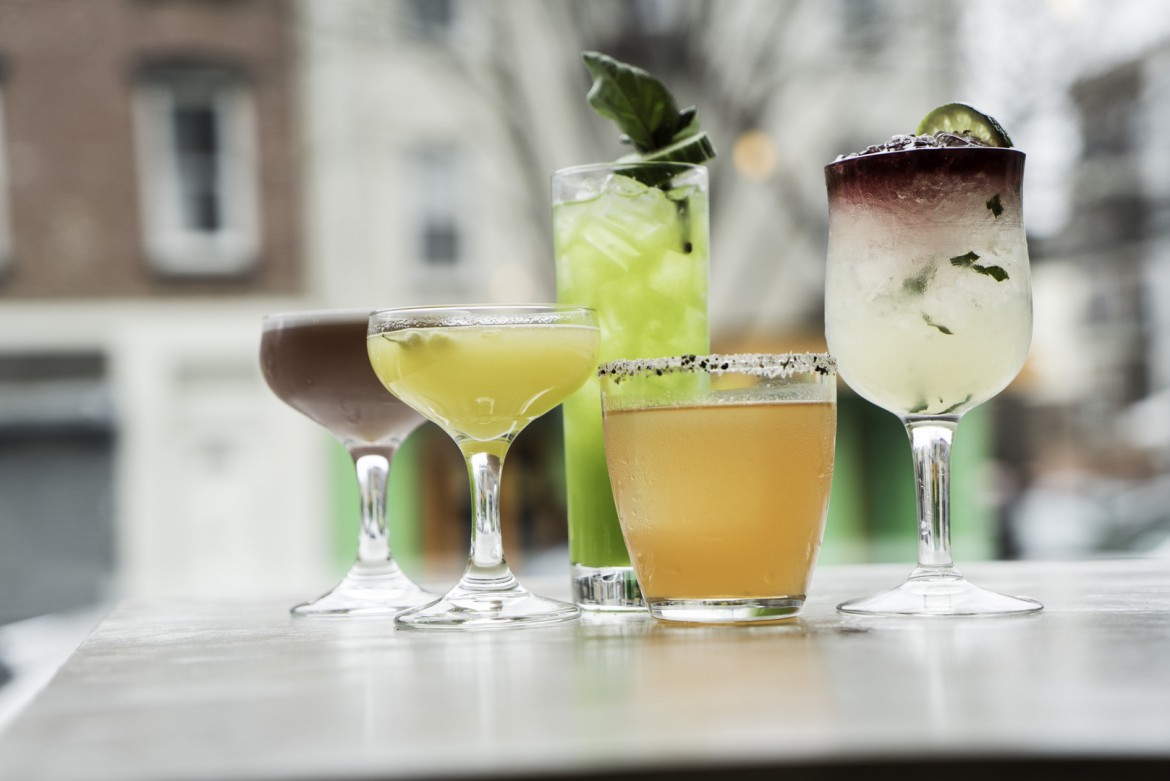 Brunch is one of those meals that demand drinks. I've had many brunches where all they offer is either mimosas or Bloody Mary's – I hate both of those drinks. So, I decided it was high-time that we come up with some better brunch drinks that are not only kickass but will impress all of your brunch buddies! Ready to dive in?
1. Who doesn't love spiked sweet tea?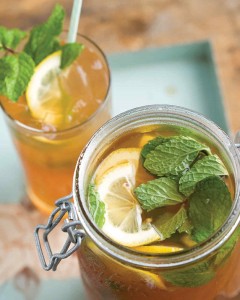 Whether you are down south or you are up north, sweet tea is delicious! I'm from West Virginia, and I can tell you, this recipe for a spiked tea is so simple and yet so delicious. I might've gotten a little drunk on this drink at my last brunch.
Recipe:
2 oz. vodka
12 oz. sweet tea
1 orange, sliced (optional)
Mix up the vodka, sweet tea, and some ice. Garnish with the orange slices, and you are ready to go!
2. Get a little blush with Rose Sangria with pineapple and guava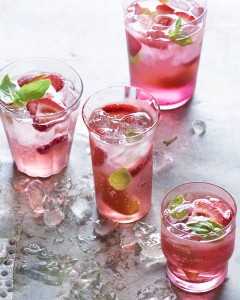 Girls, you want a drink that'll finally blow your brunch friends socks off? This is it! It's fruity, it's sweet, and it goes perfectly with all kinds of brunch items. Give it a little try!
Recipe:
1 750-ml bottle rosé
4 6-ounce cans pineapple juice
2 11 1/2-ounce cans guava nectar
4 cinnamon sticks
2 cups 3/4-inch cubes fresh pineapple
2 oranges, halved through stem end, thinly sliced crosswise
Ice cubes
Mix all of these ingredients in a large pitcher, slide up the oranges for garnish as well as sliding them into the pitcher. Enjoy your drink!
3. Get a little dangerous with this berry cocktail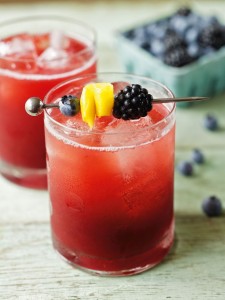 I'm such a huge fan of sweet, tart and berry drinks. If I am drinking at brunch, I want it to be something fruity, and this dangerous little concoction is perfect for any and all brunch meals!
Recipe:
2 ripe strawberries, divided
1 1/2 ounces aquavit (such as Krogstad)
3/4 ounce fresh lemon juice
3/4 ounce Simple Syrup
1/4 ounce Campari
4 drops orange blossom water
Muddle up the strawberry first, then add in all of the other items along with ice, shake it up and then pour over ice. How marvelous does that sound?
4. Champagne and raspberry sorbet makes for a great drink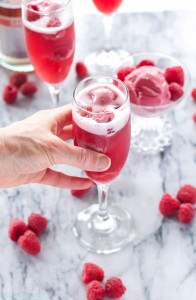 Looking for something colorful and bubbly at your next brunch? This is the drink for you! It's pretty, it's bubbly, it's fun, and it's so easy!
Recipe:
¾ c. sparkling wine (such as Prosecco or cava)
1 tsp. raspberry sorbet
5. Get a little tarty with this hibiscus cocktail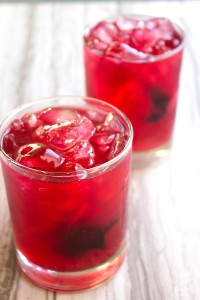 You and your brunch friends are probably a mixture of sweet and tart right? That's precisely what this cocktail is too! The hibiscus is the tart, and then the sugar is the sweet. Perfect combination!
Recipe:
4 quarts water
2 cups dried hibiscus flower pods
2 cups superfine sugar, plus more to taste
Mix it all together and pour over ice in a sugar-rimmed glass and drink it all up!
Now that you know some other kickass brunch drinks beside the typical (and boring) Bloody Mary and mimosa drinks, what are some of your fave drinks? Share with me!