Ideas for a DIY Wine Rack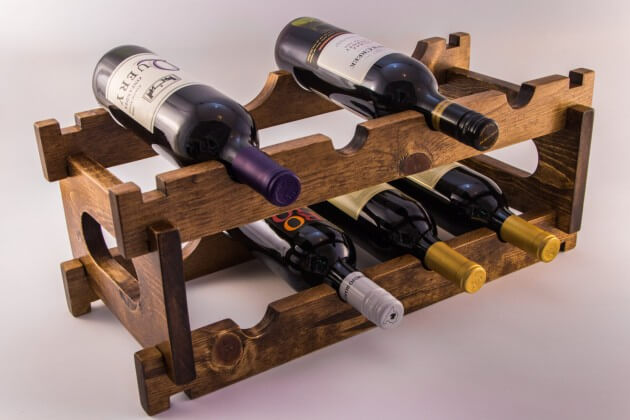 For any true wine fan there is one necessity that is needed to complete your personal paradise – a wine rack.
Now, if you're the creative type you might find more joy in creating your own wine rack versus shelling out the money for one.
With many trends and styles you could factor into the way you design your own wine rack, it could really become an involved yet very accomplishing addition to your wine drinking!
Bohemian Style – a total hipster approach to the subject of wine! So, have fun hitting up the thrift stores for old antiques to be made into new wine racks.
Modern Style- Definitely a style to go if you the newer way of seeing and doing things. Bend some polished metal and string in some LEDs and don't be afraid to get abstract with it!
Classic Style – You know… the type of wine rack an old speak easy would have as they pour a glass for Fitzgerald while he writes The Great Gatsby.
All in all, there really are endless options to use when you design your own wine rack. So, if you've already made one for yourself or have any suggestions don't be afraid to add them in the comments!
Cheers!
Mike #BeerRightNow