The Evolution of Beer: From Prohibition to Beer Delivery!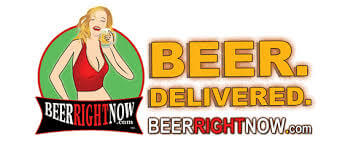 Aloha Drinkers!
We're back with some more "Vital Information for Your Everyday Life".  Have you ever sat back and wondered about the journey of beer?  Well, we have.  While you're pondering, feel free to order a drink from beerrightnow.com.
Let's go back in time, specifically prohibition.  1920-1933.
Prohibition was a ban the United States placed on the production, importation, and  transportation of alcoholic beverages.  Drunkenness and other public atrocities led to this ban.  It was thought that by banning the sale and production of alcohol, the society would essentially clean itself up and not be such an embarrassment.
In 1933, prohibition was repealed and booze was now legal again!  At this point, the drinking age was just 18!  However, there weren't any delivery services like yours truly (unless you count taking your beer out of the bar).
Two years later, Alcoholics Anonymous was established, but we know none of you need this because you all drink responsibly.  Over the years, Mothers Against Drunk Driving (MADD) is established among other groups, the number of cases of alcoholism increases, and traffic fatalities increase.  But there is a silver lining!
In 2000, the law was created that stated that it was illegal to drive with a Blood Alcohol Content .08 or higher.  Luckily for you, though, it is 2015 and beer is now delivered!  No more driving to get your fix!  Let us come to you!
I don't know about you, but I couldn't imagine a better way to celebrate such progression than to order a little somethin' somethin' from us at beerrightnow.com!
What do you think about our advances!  Let us know!  At your door and in the comments!  Cheers.