Game of Thrones Inspired Grog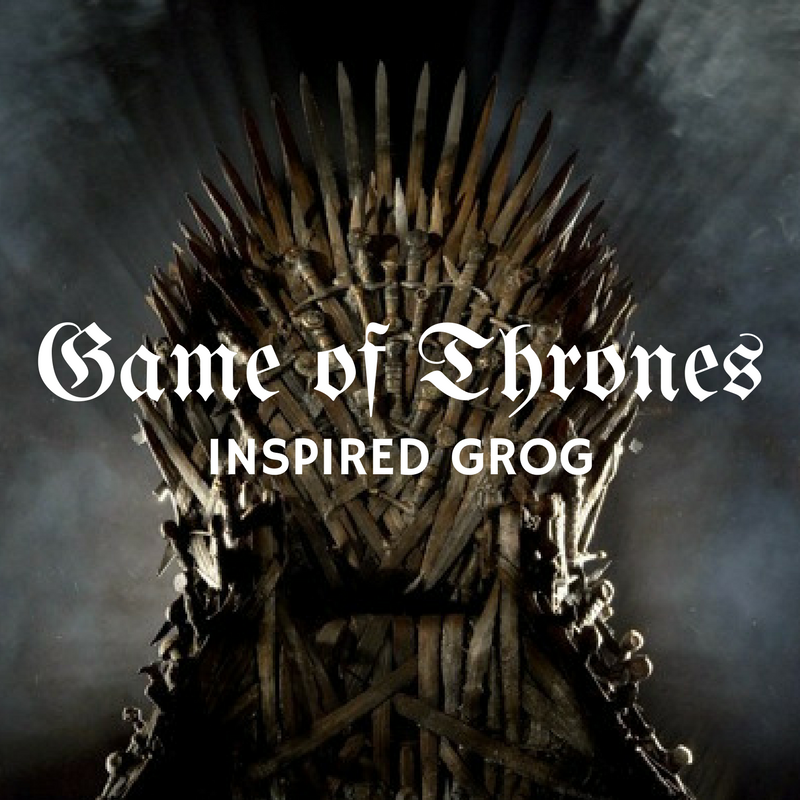 Game of Thrones Grog
As we all know, the new GoT season is about to premiere, and that means prime opportunity to witness blood, scandals, and bloody scandals—not to mention a chance to up your cocktail game. Here are a few recipes that would make Tyrion proud.
The Imp
This cocktail is served in a mini-mug reminiscent of the Imp himself. To serve, rub lemon onto the rim of a shot glass and dip the rim in sugar. Fill the shot glass with a mixture of vodka, lemon juice, and some sugar syrup (lemongrass if you have it!). This drink is as small and sour as the original himself.
Dragon's Breath
This drink will quench any screaming fan's parched throat. To create, simply carve out three balls of dragon fruit with a teaspoon and serve in a champagne flute. Top off with rosé, sit back, relax, and drink like the khaleesi you are.
White Walker
Reminiscent of the icy White Walkers themselves, this drink is served in a tall glass over ice. Fill the tall glass halfway with white chocolate liqueur, followed by vanilla cream soda until the glass is nearly full. Top off with a spoon of blue curacao to create an icy layered white and blue drink made of ice and cold—just like its namesake.
Night's Watch
Watchers on the Wall will appreciate this coffee and liqueur combo. Just mix 3oz. of coffee with a quarter ounce of Benedictine and a quarter ounce of maraschino liqueur for that extra jolt while you keep vigil with the Watch. An extra drink or two might even help keep you warm.
The Bloody Bastard
To serve the Bloody Bastard, rub lime onto the rim of a glass and dip in salt. Then, add 3 parts blood orange juice, 1 part lime juice, 2 parts tequila, and 1 part simple syrup to a shaker with ice. Shake vigorously, add ice to your glass, and strain cocktail into glass. Garnish with blood orange and enjoy after a long night of hunting.