Mimosa Etiquette: SMILE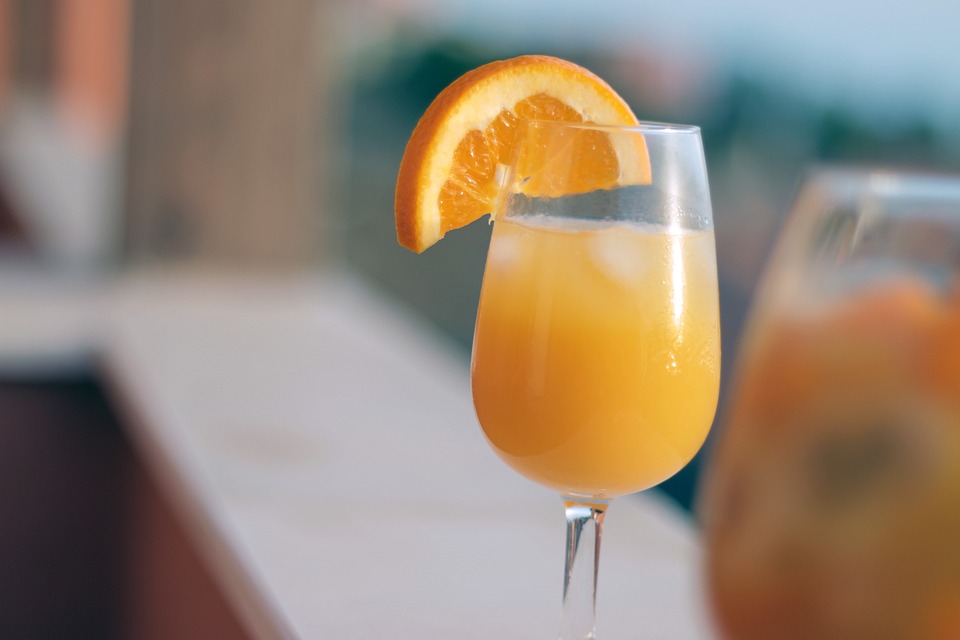 ---
Mimosas: Life's saving grace for Saturday and Sunday Mornings. The reason to get up in the morning on weekends. The greatest thing since sliced bread, since the original Grease musical, since iPhones were invented all the way back in 2007. Mimosas are the reason why weekends even exist. But more than that, you have to know the etiquette for mimosa mornings.
Wake up, at about noon, just make sure you have some champagne and orange juice to move. Anyway…. Manifest some champagne and orange juice, whether it's by buying it from the store or Ubering to a restaurant that serves a flat fee for bottomless mimosas because you, my friend, are taking advantage of that today.
Today is your day, your morning. Manifest some champagne if you're having mimosas at home. Be sure, if you have friends with you, that the correct champagne bottle to person ration is 3:1 per two hours. So, 6 bottles for two hours if you are having a solo party.
BUT, if you end up going to a restaurant for mimosas (which I highly suggest—restaurants typically serve you well and you don't have to worry about the cleanup), be aware that there are often rules for this. One trick restaurants like to play is the "Buy the entrée to receive the bottomless mimosas offer". Another ploy by the restaurant sector is to limit the bottomless mimosas to hours (heresy, in our opinion!).
But back to the etiquette part—that is this what article is about after all, isn't it!? Well the secret to mimosa etiquette is smiling. See, if you smile, you can keep the mimosa glasses refilled, and nobody will ever question you. Keep the mimosa glass straight when raising them up for a cheers, and you can pour those down without limits.
So, get ready for this weekend. Get your wine glasses out in preparation, or at the very least, pick a restaurant that serves quality mimosas without the tricks.
---