P.H.I.L.L.Y: Do you really know where to go in Philadelphia?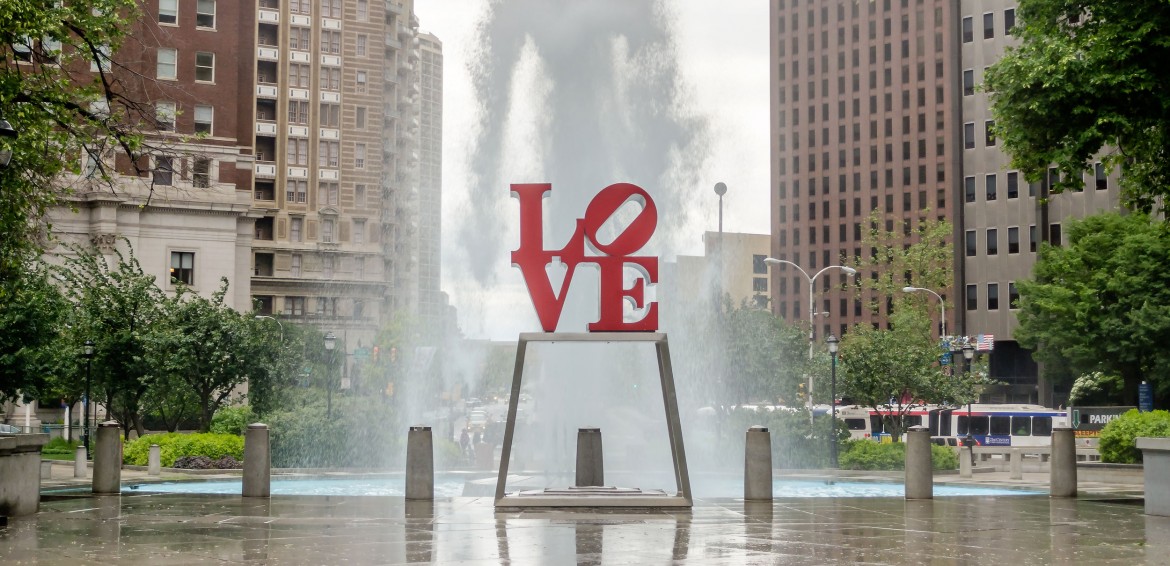 ---
Sure, Philadelphia is known for a multitude of attractions: Liberty Bell, Meek Mill, the first medical school, hospital, and zoo, don't forget about the Wing Bowl, and of course the ultimate cheesesteak.
But what you may not know is that Philly has a number of world class bars, a bustling nightlife, and one of the first breweries in the entire United States of America. Philly– the City of Brotherly Love, the Big Scrapple, the Cradle of Liberty, the Birthplace of America, the City that Loves You Back; all of these describe Philly but they don't give you a feel for what the city really is.
Philadelphia is so much more than that. Philadelphia is love. Philadelphia is life. Philadelphia is one of the greatest places, and I'll tell you why.
With a name that harkens back to a darker time in American life, this gastropub is located in a building that has housed a pub since the 1800s. Not only that– the menu is farm to table with 13 different taps, featuring a local Brewery's "Happy Lil' Hudson" IPA.
Try this: NITRO: Victory Storm King  (PA)
Hours: Mon-Fri 12 p.m. – 2 a.m.; Sat-Sun 11 a.m. – 2 a.m.
Note: do not bring your laundry here; this is not a laundromat! This Philly speakeasy doesn't even have a working website; this is  irrelevant. However, Hop Sing Laundromat is fantastic; rated as one of the best bars in America by Conde Nast, it truly is an experience everyone and anyone must have. And it is a speakeasy in every sense of the word! Do not wear sneakers or even think about pulling out your camera to snap a photo– both offenses are banned.
Try this: Montana Payback

Hours: Tues-Sat 5 p.m. – 2 a.m.

Come. Imbibe. Enjoy the night with your friends. The industry doesn't cater to any certain industry; it caters to them all. Everyone is invited! Beware; the crowd does get wild on Sunday evenings however! But hey– all the more reason to go we think! Plus, they have an excellent happy hour.
Try this: Ginger Lemon Radler by Boulevard

Hours: Monday – Thursday 4pm – 2am; Open for lunch Friday 2pm – 2am; Saturday & Sunday 11am – 2am
Don't come here if you don't plan on drinking excellent margaritas and having the freshest food possible! Three worlds to describe this wonderful establishment: Divey, dingy and delicious! This Mexican restaurant/bar bridges the gap between trendy and homey– but has excellent food regardless of any decorations.
Try this: Original Margarita

 Hours: Monday to Friday: 5 p.m. – 2 a.m.; Saturday and Sunday: 11 a.m. – 2 a.m.
Lacroix Restaurant
Serving breakfast, brunch, lunch, and dinner, Lacroix caters to the creme da la creme of Philadelphia. An excellent location for a special occasion, they have a number of award winning wines and one of the best vibes in the city. Bar 210 shows off their excellent drinks if you come to check the place out and just get a drink. Either way, Lacroix is a beautiful experience!
Try this: Chateau Margaux 2003

 Hours: Monday to Friday: 6:30AM–2PM; 5:30–9:30PM

Go to the Chinatown District. Find this place. It is necessary! This is an excellent place to come with a large group– there are private rooms for your group to sit in. The closest thing apart from getting on a plane and flying to Japan, Yakitori Boy will provide the ultimate Japanese experience from their dimmed ambience to their karaoke! Try it for a birthday or bachelorette party– either way, Yakitory Boy will come through!
Try this: hot sake!

 Hours:5 p.m.-2 a.m.