Reminiscing of Revelry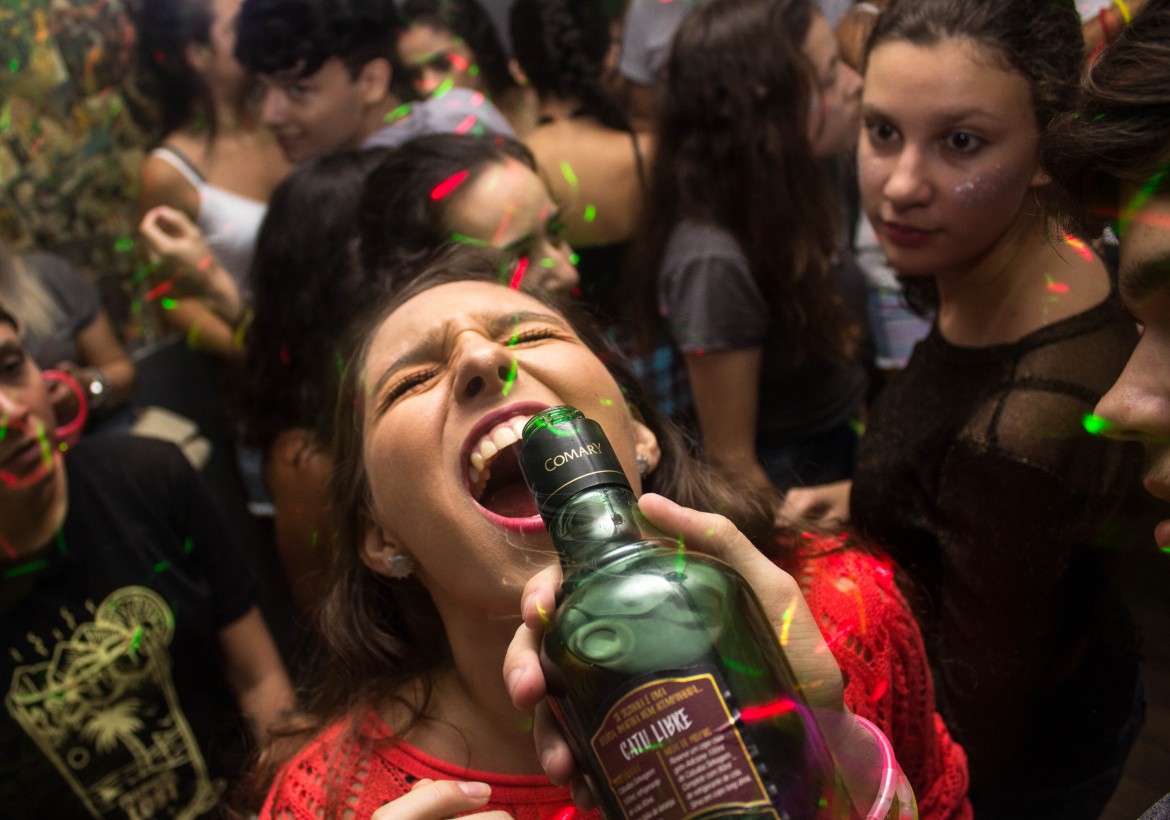 Revelry - people celebrating or enjoying themselves in a lively, and noisy way, especially by singing, dancing, and drinking alcohol.
With news of this novelty virus spreading its domain, it looks like we'll be cooped up longer than most of us had imagined. We're spending less time with each other and more time in our own heads. This is a time for reflection – so how about a trip down memory lane? Together, we'll make three stops along this wonderful street filled with drunken memories.
Stop #1 – Your Favorite Place To Drink
Your favorite place to drink is likely a place which evokes a great feeling from you. For me, this place is Manhattan; with a buzz and some beautiful weather, there's nothing quite like it – rummaging in and out of bars, hopping from rooftop to rooftop, and walking through a city of strangers not knowing who'll you'll meet next in the ever famous NYC.
For this first stop on memory lane, we are going to use some music. This song is guaranteed to bring back feelings of revelry, so think of that place – think of that feeling – then click this link, sit back and enjoy → I Gotta Feeling – Black Eyed Peas
Stop #2 – What a Day!
As you can see, it's a bittersweet to travel down this lane. But just because something comes with a bit of pain doesn't mean it's not worth it. I mean how many times have you said, "I'm never drinking again!" after experiencing a day filled with memories that you and your friends will talk about for the rest of your lives? Yea – let's keep going.
For this stop, you'll need your phone. Nobody has these fun filled days of drinking without their friends. Think of a day where drinks and fun were had in excess. Text your friend and tell them how much you miss that day, whatever "that day" is, relive it together with them. Start the conversation which is sure to bring back memories and feelings from a simpler time, a time which will soon come again! Your friend will be glad you brought them for a trip down memory lane and the both of you will look forward to the next day spent together in revelry!
Stop #3 – A Picture is Worth a Thousand Words
Please take this next stop with caution. Consider your day and anything else you might have to do before we get into this because you might be here for a while….
You might not remember that drunken photo being taken, but the photo itself is sure to bring you back to a cherished place in time. Find some photos from a birthday, wedding, celebration, or even just a good time with friends. This stop will undoubtedly get you in your feels. 
Whether it's dusting off the old photo album or going back in time through social media, you'll need photos for this one. This particular stop is best shared with friends – sending an old picture to a friend or family member could brighten someone's day… or worsen it. All depends on the picture!