Strange but Effective Ways to Open a Beer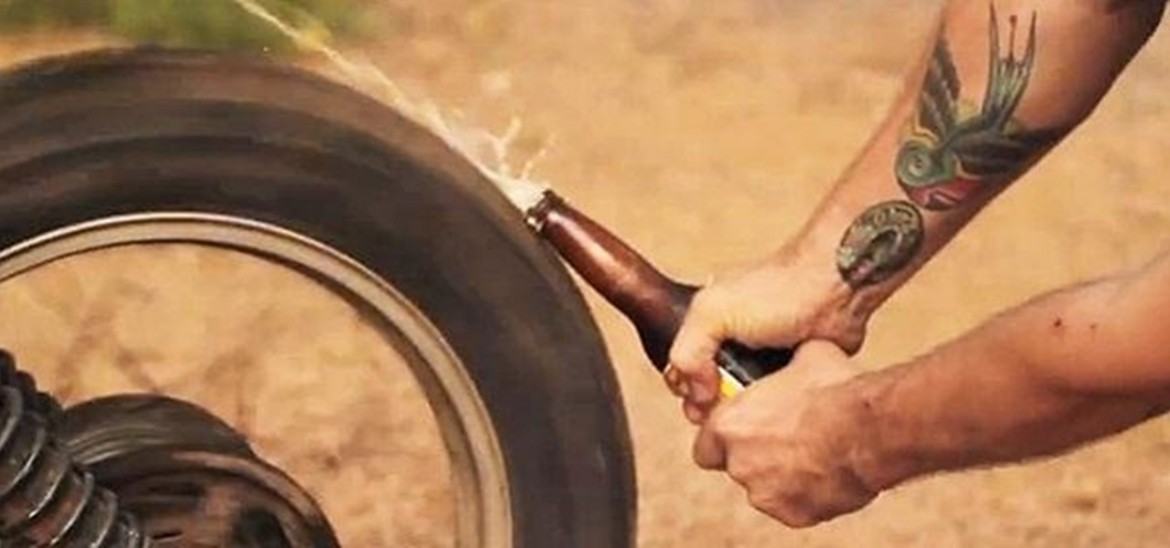 We've all been in the predicament where we just got a cold beer, but we forgot our bottle opener!  Sometimes, the desire for that crisp fermented taste is so strong, you just HAVE to find a way to get inside that bottle!  Need some ideas?  Here are a few methods that work as a great alternative to popping that blasted bottle cap.
Scissors- Use the blade of the scissors to get under and lift up the cap!
Spoon – Using the part you put in your mouth, pry the cap off.
Fork – Same as spoon, just use a fork prong.
Knife – Much like the scissors, use the blade to pry off the cap.
Canned good – Align the cap on the edge of a can and push down firmly to pop the cap off!
Nail Clippers – Get the opening of the nail clippers around the cap and quickly lift up.
Metal part of a door – The part on the door frame that has an opening in it?  Yeah, that's the part you use to open your bottle!
Hammer – No guys, we don't mean smash your bottle into smitherines, use the end that you pry nails with and pry up your cap!
Another Bottle – If you align one bottle upside down and the other right side up with the caps interlocked, you can open your bottle with ease!
Hangers for Pants with the Clips – Stick the clip around the cap and pull!
Staple Remover – Pry off the cap
Plug Prongs – Using the prongs that go into an electrical socket, you can pry off your bottle cap and enjoy that tasty beverage!
Ring – This isn't a good idea if the ring you are using is a wedding ring or another important ring, but catch the cap with your ring and yank!
Screwdriver – Simply pry off the cap!
Handcuffs – You know how you can push handcuffs together to tighten them?  Continue to tighten until they form around the cap, then pull to get the cap off.
Key – Dig the prongs of your key under your cap.
Fence – If wooden, slam the edge of the cap in a downward motion on the fence.  If metal, do the same or simply use one link in the fence like a regular bottle opener and pull up.
There are certainly a lot more ways to open your bottles, but we hope this helps at least a little.  Try some out, and if there are any we missed, let us know in the comments!  Happy drinking!
Cheers.