The Super Bowl Sunday Commercial Drinko Game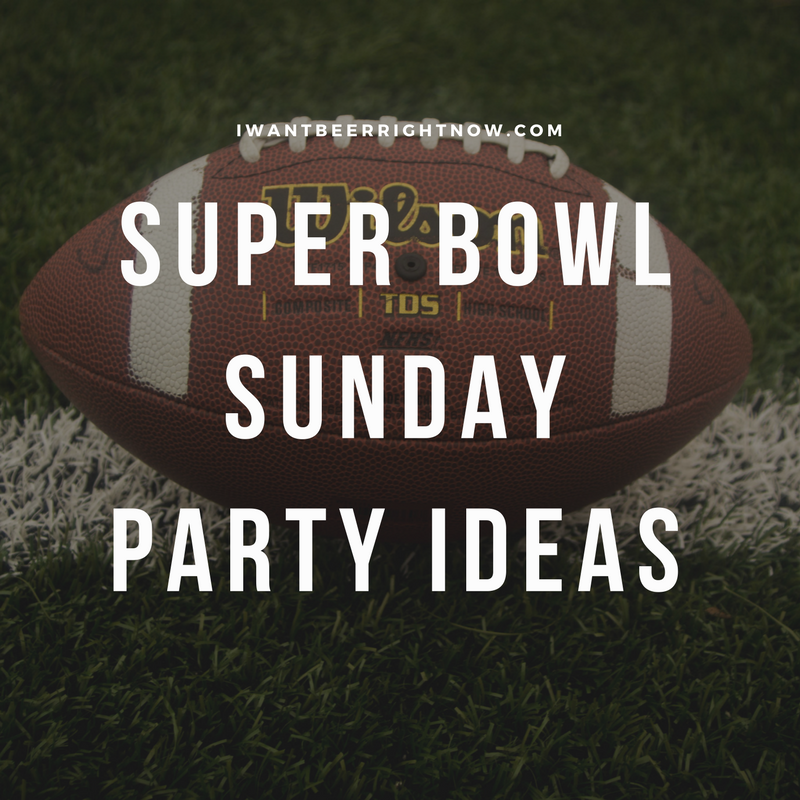 The Super Bowl is practically an American national holiday and that means another reason to celebrate! It doesn't matter if you're a sports fan or not because there are countless ways to enjoy yourself this Sunday. Whether you're planning a party, attending a friend's, or having a chill night with a few others, we've got some great ideas for you to optimize your Super Bowl Sunday!
Many of us enjoy all the creative commercials that companies put millions of dollars into (fun fact: this year they are paying FIVE million dollars per 30 second commercial), so why not make this fun tradition into a drinking game? Here's a themed one called Commercial Drinko!
HOW TO PLAY:
Depending on how many people are present, either pair up in teams or stand individually and pick one of these companies to represent: Budweiser, Amazon, Coca-Cola, Pringles, Tide, Lexus, Stella Artois, M&M's, Doritos, Universal Studios, Febreze, Groupon, Sprint, Jack in the Box, Bud Light, Pepsi, Squarespace, or Kia. The idea of the game is to drink every time your company plays a commercial! An extra spin you can add on is to have your competitors rate the commercial – 1 being the best and 5 being the worst – and that's how many sips you must take! This game is a great way to pace yourself, while, let's face it, drinking a lot.
Speaking of drinking, if beer is all you're having that's all fine and dandy but if you want to spice things up a bit at your Super Bowl extravaganza, here's a new themed recipe below that will surely please the crowd:
INGREDIENTS:
12 oz. of blackberries
1 cup of sugar
1 cup of pure lemon juice
1 cup of Bourbon (try Wild Turkey 101)
4 cups of sparkling water
HOW TO MAKE:
On the stovetop, boil together 1 cup of water with the blackberries and sugar. Stir regularly for a few minutes, then press and strain the berries for all the sweetened juice.
After you get the pulp and berries out, add the lemon juice, bourbon, and sparkling water.
Serve with ice in the classiest glasses you have – red solos for Patriot fans and green solos for Eagles fans!
Ultimately, whether your favorite team wins or loses, we hope your Super Bowl Sunday is full of good times, great friends, and even better drinks.