Sweet or Spicy: What Types of Drinks Will You Like?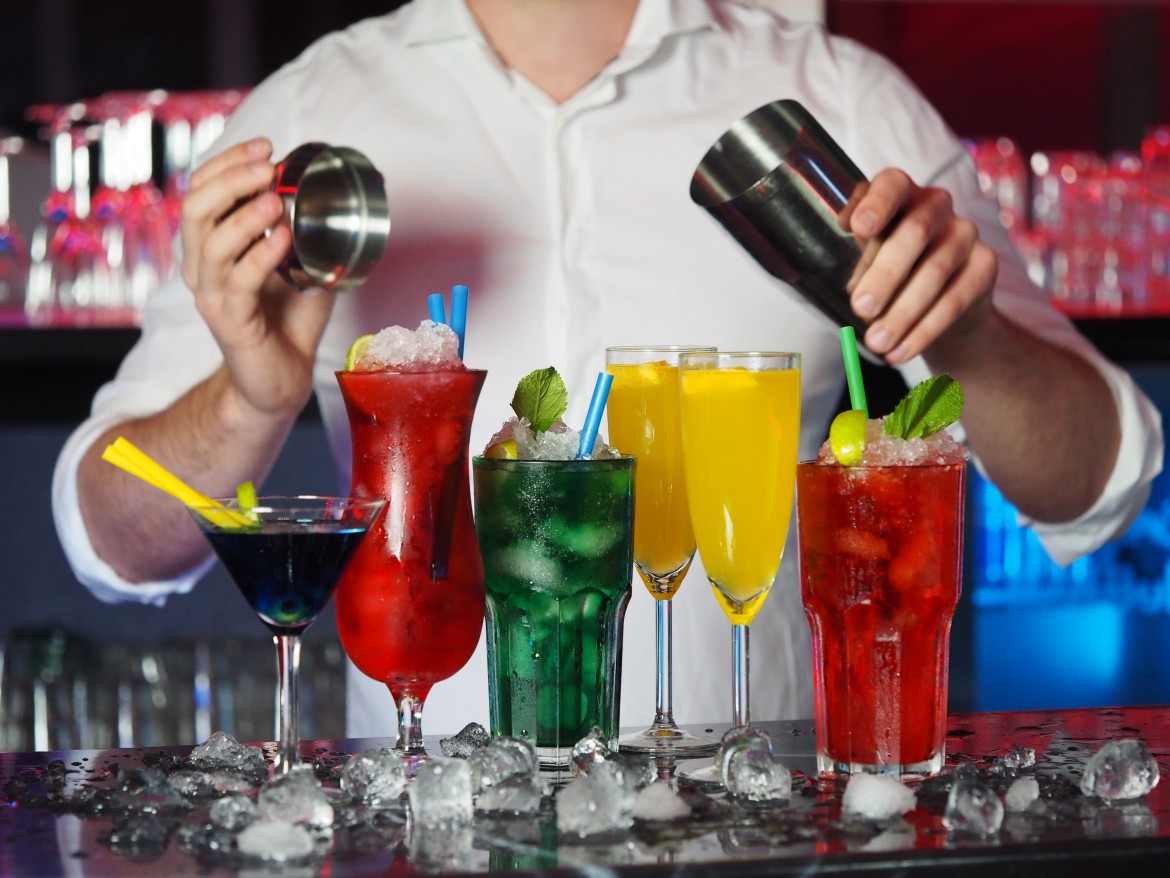 Picture this: you turn 21 and happily present your now-legal ID for your first drink order, the bartender asks "what can I get you?" and you freeze. Whether you're freshly 21 or you've been drinking for years, trying to figure out what type of drink to order that you will actually enjoy drinking can be an intimidating feat. Maybe you're the type of person with a go-to drink order who simply never steps outside their comfort zone. But trying new drinks and figuring out what types of drinks you like can be an exciting journey. Here are some ideas to get you started.
If You Like Sweet Treats
If you're the type of person with a sweet tooth, you might typically opt for a fruity cocktail such as a Cosmopolitan or a sweet martini. However, you may also consider trying fruity beers or hard ciders. Typically white wines such as Moscato and Riesling are known for being on the sweeter end of the scale. You can keep an eye out for light wines labeled "dessert wine" or those made with "fig and apricot" which are notoriously sweet.
If You Like Black Coffee
You might not think the way you take your morning coffee has anything to do with what types of alcohol you'll enjoy, but it's an easy bet that if you're a black coffee drink you're going to fall in love with stout beers. These dark brews come in a few varieties, try a few, and see which ones you gravitate towards. Popular chocolate stouts contain chocolate malt while milk stouts are brewed with lactose to give a hint of sweetness. The classic starter stout: an Irish Dry commonly known as Guinness Draught. 
If none of those convince you to become a beer drinker, try some whiskey drinks. The warmth of the whiskey provides the same comfort as a freshly brewed cup of coffee. You can always pour the whiskey right in your coffee with some heavy whipping cream, hence the ever-popular "Irish Coffee."
If You Like Spicy Food
Taco Tuesday would not be complete without a Margarita to balance out the spice of your taco. We typically always reach for a cool crisp drink to calm our tastebuds after consuming spicy food. Craft beers are known to pair well with spice likely due to the residual sugar in the brews. However, if you're the type of person who loves spice, you're likely open to experimenting and enjoy anything that takes your tastebuds for a whirl. So, this same principle can be applied to ordering drinks. Don't be scared to try the adventurous options. If you're truly a spice lover, you also may love a Bloody Mary with heavy tabasco sauce.
If You Love Frozen Drinks
Frozen drinks are a guilty pleasure for many. Nobody wants to be the person holding up the Starbucks line to order a Frappuccino, but let's be honest, many of us enjoy drinking the sugary frozen concoctions. Similarly, blended alcoholic drinks carry an unnecessarily bad rep. Don't be ashamed to order a mudslide, the delicious frozen cocktail contains vodka, coffee liqueur, and Irish cream and is often served with a chocolate drizzle. This yummy drink can be the perfect dessert treat.
You can also consider ordering a Daiquiri, a rum based drink that comes in a variety of fruity flavors, or a frozen Margarita. Remember, almost any drink really can be made frozen as long as you have access to a blender. So, feel free to figure out your favorite type of liqueor, grab a mixer, and blend away until you find your new favorite recipe.
Keep trying new types of drinks, you'll find some things you love and some that you just want to spit out. But it's part of the process. For example, just because you've had one kind of beer that you didn't like doesn't mean you should decide you hate all beer. There are so many ranges of flavors that no two brews are identical. The same goes for wine. There are huge differences between white and red of course, but there are also so many varieties of each. When trying new drinks, look for flavors and notes that you already know you like, as a sort of jump-off point, and be open to experimenting. You never know what new tastes you might discover that you love.