The Hot Toddy – A Cold Weather Cure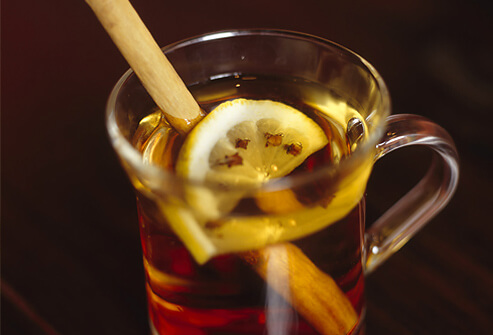 With the cold weather setting in and cold/flu season on the horizon, many will pour into the stores in search of the perfect cure and relief from their symptoms. From runny noses to sore throats, there's a syrup for everything. But what happens when over-the-counter syrups aren't giving you the escape you need? If this is the case, I know just what you need.
The Hot Toddy (also known as the Hot Tottie or Hot Totty) is typically made of liquor (usually whiskey, bourbon, or rum), water (or tea), honey, and fresh lemon slices – served hot. Some believe the hot concoction relieves the symptoms of their cold and flu. Even if you're not coughing, feverish, and weak from the flu, the Hot Toddy is perfect in the cold weather as nightcap or refreshment to warm the soul.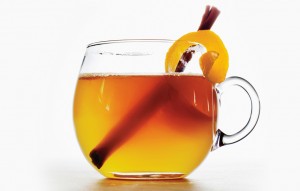 Preparation:
Prepare a cup/mug of your favorite herbal tea or use 4 oz. of hot water
Add 2 oz. whiskey (I usually use Jack Daniels or a capful of Bacardi 151 when I'm feeling daring)
Add 1 tablespoon honey
Add 2 fresh lemon slices (optional yet effective)
Add 1 teaspoon lemon juice
Add 1 cinnamon stick (optional but yummy)
So the next time you have an itchy, scratchy throat or you're just feeling in the mood for a warm drink by the fire, grab your ingredients and combine them for comfort and soothing. While it may not be a real CURE, it definitely helps to relieve symptoms. I know, personally, they have worked for me and given me solace from the sniffles, coughs, and sneezes of a cold or flu. Oh, and lastly, don't forget- this is a cure for ADULTS only! Mix it up and enjoy!