The Perfect Pregame Pairings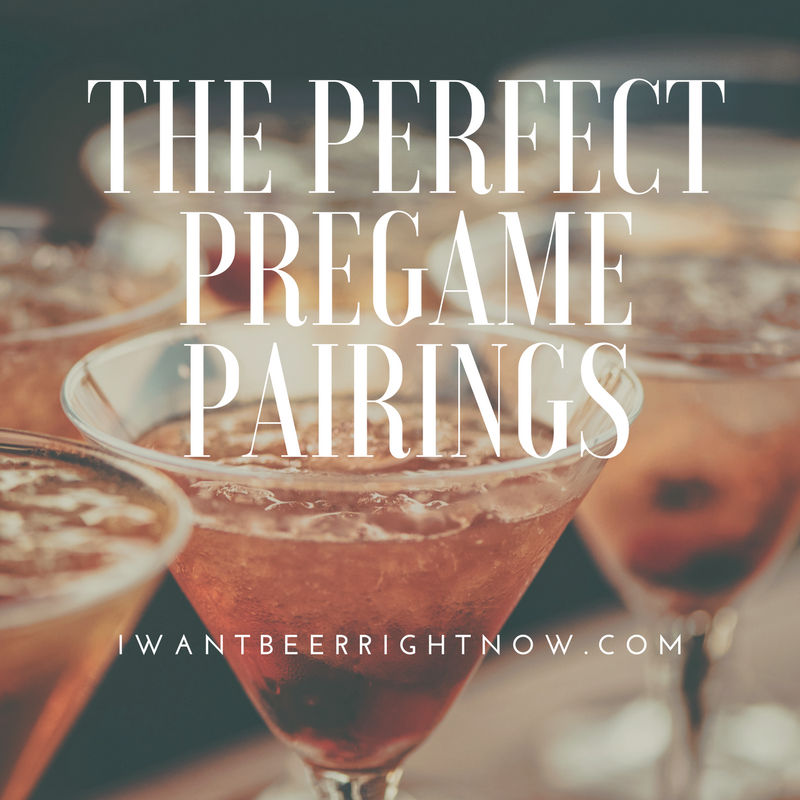 The art of the pregame is similar to the appetizer or aperitif at a dinner. It's setting the stage, getting your guests taste buds ready for the greater experience. It's the beginning of the night and should be treated with the importance of making a first impression. Would you rather serve shrimp cocktail and gin or carrots and dip with beer? Either way this sets the tone for the rest of the night and you want to make sure you get your pairings right. Here's some ideas for your next pregame:
Gin & tonic with cucumber or green apple slices – Talk about a delicious drink that you can prepare in a couple of minutes! Gin is a strong drink and pairs perfectly with a simple tonic to add sparkling freshness. Depending on your mood, the sweetness of a Granny Smith apple or the freshness of cucumber slices add a delicious touch to this cocktail. You're bound to make the right impression.
Vodka cranberry with lime over ice- A satisfying combination that is easy to make in a flash. All you need is your favorite Vodka and cranberry juice. This pairs nicely with a slice of lime all over ice for a refreshing cocktail. Sit around with your guests and enjoy this drink before a night out.
Rum & coke with your favorite chip- A classic pairing for the pickiest people. Nothing goes better together than a dark rum and Coca-Cola. The sweetness of this drink calls for a salty pairing which will intensify the flavors and aromas of your cocktail. Add a bag of chips on the side for your friends to snack on like classic Lays, Ruffles, or another favorite. Here's to a night of no disappointments!
Tequila & margarita mix with chips & salsa- After your Taco Tuesday meal, consider this pregame pairing! It's pretty easy to make your own margarita mix or you can buy it at the store. It's simply made of lime juice, sugar, and triple sec. Then buy your favorite tequila for this delicious cocktail that's sure to please. Have some tortilla chips and salsa ready for a killer combination.
Champagne, orange juice, & pineapple- I know you're thinking a morning mimosa but this tropical cocktail is as bright and fun as Saturday night lights! All you need is your favorite white champagne, orange juice, and pineapple wedges for taste. Whether you're going out to an ocean side club or wishing you were, this is a crowd pleaser that's sweet and delightful.
We hope these pairings produce a perfect pregame for you and your friends! There's nothing better than having the right drink to jumpstart your night. Through getting ready, blasting music, and sipping & snacking on these perfect pairings, it should do the trick!