The Top 3 Wine-Based Cocktails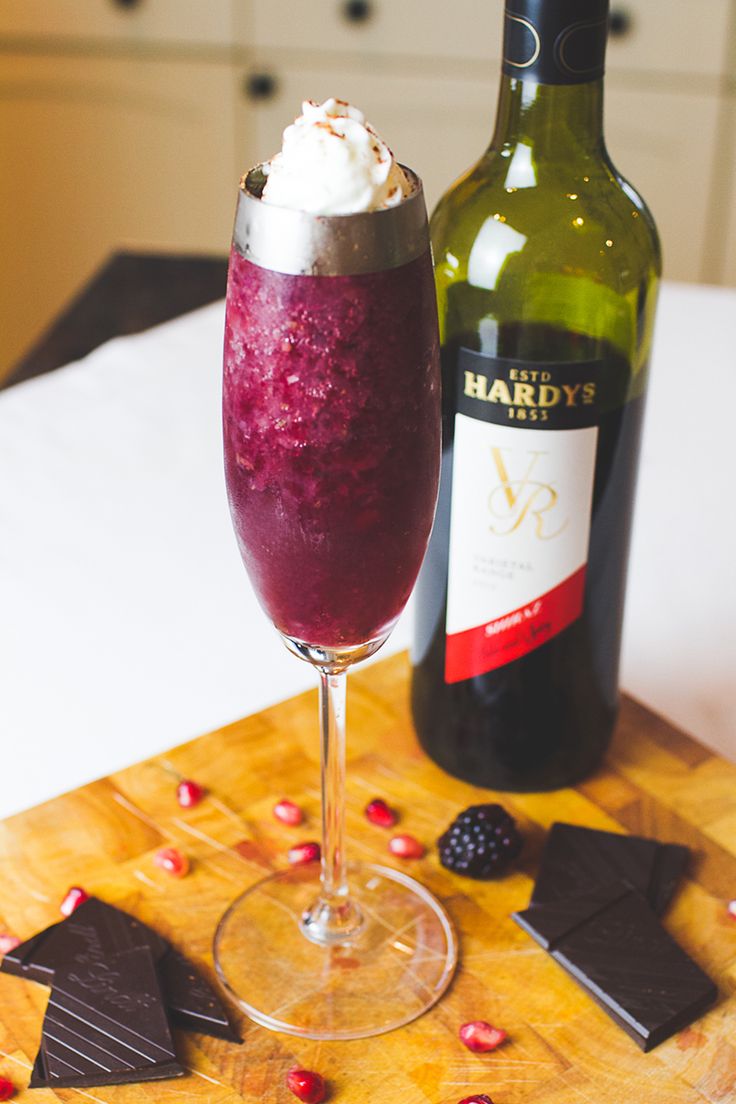 What happens when you aren't in the mood for a potent cocktail? You don't have to go without alcohol altogether, don't worry—there's no need to start drinking virgin versions of your favorite concoctions. All you need to do is to turn your attention to the wide, wonderful world of wine-based cocktails, which are far mellower than their liquor-laden counterparts. They're quite tasty, too. Take a look at our top three to get you started.
The Appellation Cooler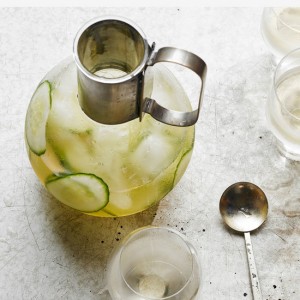 It's always fun when you come across a drink that's 'grammable as well as tasty. Because wine-based cocktails are popular in many of today's hipster-oriented and farm-to-table restaurants, the cocktails are getting quite comely. The names are pretty cool, too, as in the case of the Appellation Cooler. It's light, fresh, and herbal—the basil vermouth is easy to make, by the way; you just fill a jar with sprigs of loosely packed basil, then pour in the vermouth and let it sit for an hour. After that, strain it into a new jar and put in the fridge for up to two weeks.
Recipe:
8 ounces of dry white wine
4 ounces of Cocci Americano
4 ounces of basil vermouth
4 teaspoons of apricot liqueur
4 ounces of chilled dry sparkling wine
Ice
Slices of seedless cucumber for garnish
Pour the dry wine, Cocci Americano, vermouth, and apricot liqueur into a pitcher, then fill it with ice and stir to combine. Now stir in the sparkling wine and garnish with the slices of cucumber.
Everything's Coming Up Rosé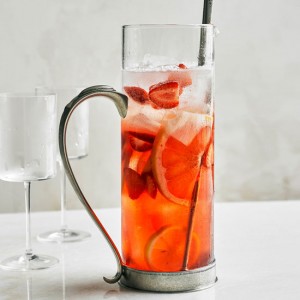 As you can probably imagine, this cocktail is rosé-based. In fact, it's sangria, but we promise that it's unlike any sangria you've ever tasted. It includes Aperol, which adds a pleasant bitterness, but there's also a delicious, delicate hibiscus tea that pleases the palate so much, it's easy to go through several glasses of this without even realizing it.
Recipe:
8 ounces of dry rosé, chilled
4 ounces of Lillet rosé
4 ounces of brewed hibiscus tea, chilled
2 ounces of freshly squeezed lemon juice
2 ounces of simple syrup
1 ounce of Aperol
4 ounces of club soda, chilled
Ice
Sliced strawberries, lemon wheels, and halved grapefruit wheels for garnish
Prepare a punch bowl or pitcher, and pour in the rosé, the Lillet, the tea, the lemon juice, the syrup, and the Aperol. Add ice and stir, then stir in the soda and the fruit.
Late Harvest Wine and Campari Cocktails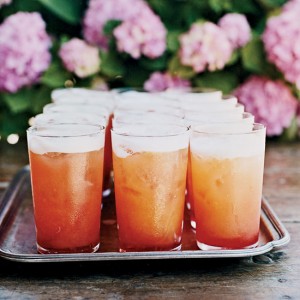 This cocktail was made for grilling season. If you're ruling the grill, you'll want one in hand. If you're handling everything else, you'll want several. It's refreshing and mellow with a bittersweet flavor that's sure to keep both you and your guests coming back to the punch bowl. Seriously, try serving this at your next BBQ. We swear it will be a hit.
Recipe:
3 ¾ cups of sweet, late-harvest white wine, like Riesling
2 ¼ cups of freshly squeezed orange juice
1 cup of Campari
Ice
In a punch bowl or pitcher, pour in the white wine, orange juice, and Campari. Stir gently and refrigerate for two hours or so. When you're ready to serve the drinks, pour them over ice.
Now that you know the wine-based cocktails we crave, feel free to share yours. And yes, we're always happy to hear about new sangria recipes.