Vodka & Watermelon | The ultra refreshing summer cocktail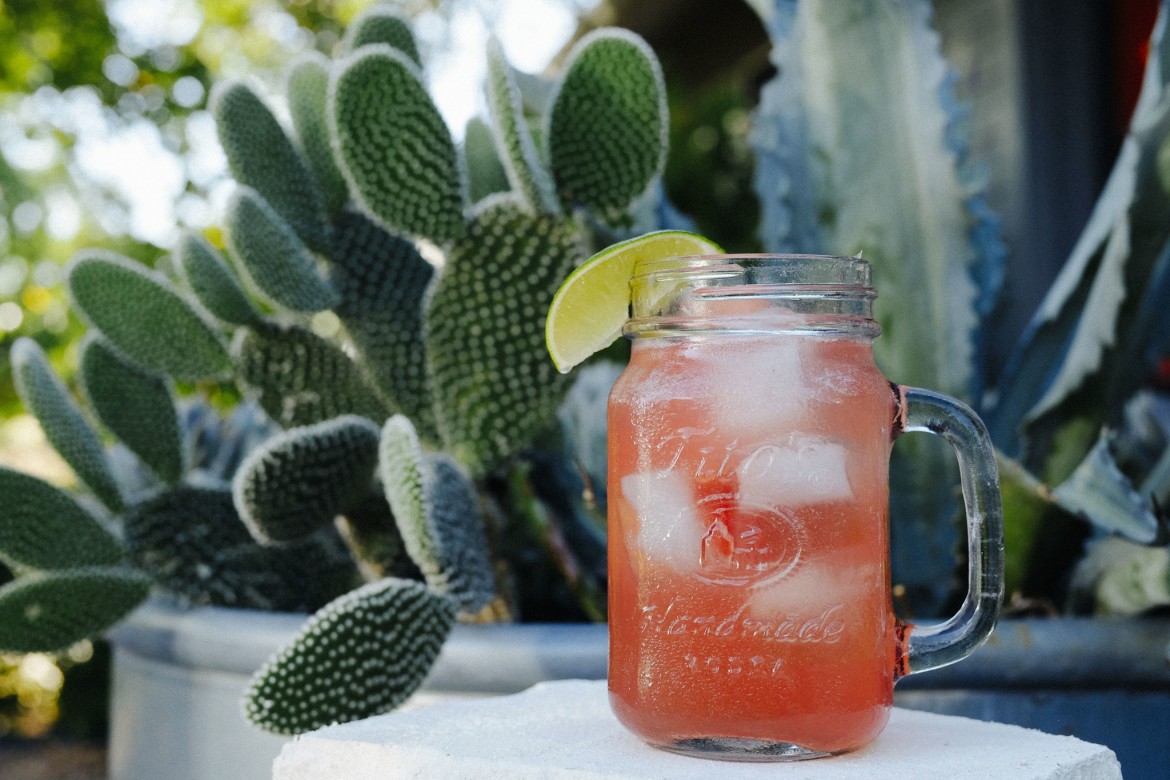 Ever wanted to mix vodka with watermelon (the right way?) Here's how!
Ingredients:
1 1/4 oz Tito's Handmade Vodka
2 oz fresh watermelon juice
2 oz ginger beer
1/2 oz fresh lime juice
Garnish:
1 lime slice
Mix it Up:
Add all ingredients (except ginger beer) in a rocks glass with ice.
Stir and top with ginger beer.
Garnish with a lime slice.