Try These Low-Key, Low-Alcohol Drinks for a Relaxed Night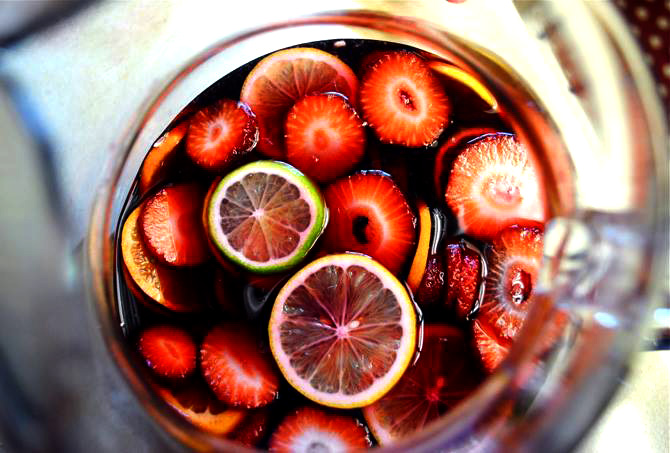 You don't always drink to get drunk. In fact, sometimes the alcohol doesn't need to stand out as the most potent ingredient. There are dozens of reasons you might want to enjoy a low-key, low alcohol cocktail, but the main thing is that you feel relaxed without getting tipsy. Here are a few of our favorite laid-back beverages. Feel free to introduce us to yours, as well!
Pamplemousse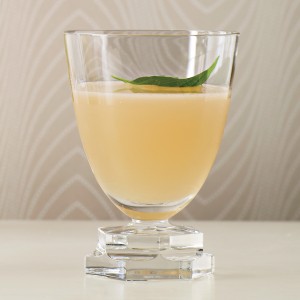 Ah, pamplemousse—so much fun to say! It is, of course, the French word for "grapefruit," and as we're sure you'll agree, everyone should say "pamplemousse" instead, for the entirety of forever. While many cocktails call themselves by this tongue-pleasing term, they are merely masquerading, and you should not believe them. No, if you're in the mood for a simple drink that doesn't pack a lot of punch but still tastes delicious, this is the Pamplemousse for you.
Recipe:
1 ounce of dry gin
½ of an ounce of elderflower liqueur
1 ounce of freshly squeeze grapefruit juice
½ of an ounce of freshly squeezed lemon juice
1 large basil leaf for the garnish
Ice
Grab your cocktail shaker, fill it with ice, then add everything except the basil and shake vigorously. Strain the mixture into a coupe glass that you've chilled, then float the basil leaf on top.
An Americano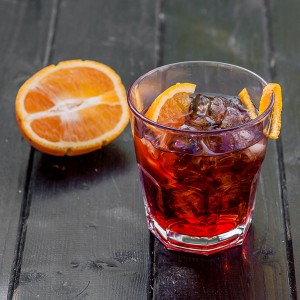 The Americano is simplicity itself. It's low-key, laid-back, and it has less alcohol than most traditional cocktails. It lends itself quite well to sipping, especially on a long, hot afternoon in the summer. It's a popular cocktail for the Fourth of July, as well, but to be honest, that's mostly because of the color. You won't want to reserve this for just one holiday. If you've never tried it, we implore you to give it a taste.
Recipe:
1 ounce of Campari
1 ounce of vermouth
Club soda
1 orange twist for garnish
Fill a highball or rocks glass with ice, then pour in the vermouth and the Campari. Top it off with the club soda, then place the orange twist wherever you please.
Campari and Soda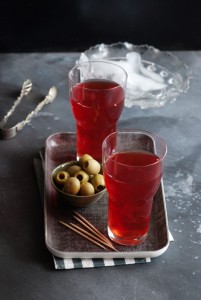 Campari is a popular choice for low-key cocktails with equally low alcohol content. It goes down lighter than other liquors, it mixes well, and you get a nice, warm buzz from it without feeling the need to get rip-roaringly drunk. Everybody needs a comfortable, relaxed evening sometimes. A cocktail like this is particularly helpful if you don't enjoy drinking a lot, but you don't want to be awkward while you're out with a group. You're welcome.
Recipe:
2 ounces of Campari
Soda water
Lime or lemon wedge for garnish
Fill a highball glass with ice, pour in the Campari, then top it off with the soda water. Garnish it with your citrus wedge of choice and serve or sip yourself.
Sangria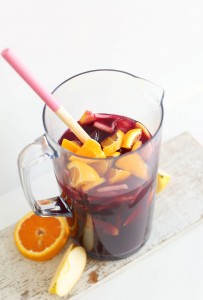 Sangria is a lovely, lightweight punch. In theory, it contains a lot of alcohol, but the batches are so big, and there are so many ingredients, the content is safely diluted. That means you can enjoy glass after glass of this, and believe us, you'll want to. Bear in mind that you can substitute any kinds of wine, fruits, and juices you like. Don't be put off by the massive ingredients list, either; the execution itself is effortless.
Recipe:
½ of a cup of brandy
¼ of a cup of lemon juice
1/3 of a cup of frozen lemonade concentrate
1/3 of a cup of orange juice
1 bottle of dry red wine
½ of a cup of triple sec
1 sliced orange
1 sliced lemon
1 sliced lime
¼ of a cup of white sugar, optional
8 maraschino cherries
2 cups of carbonated water, optional
Get a large punch bowl or pitcher and add everything except the club soda. Just let the citrus slices and cherries float. Place it in the fridge overnight. If you're using the water, add it just before you serve the punch.
What do you drink when you want something chill and low-key? Do you stick to beer or do you have a go-to cocktail?