You Can't Order These Dirty Drinks without Blushing (NSFW)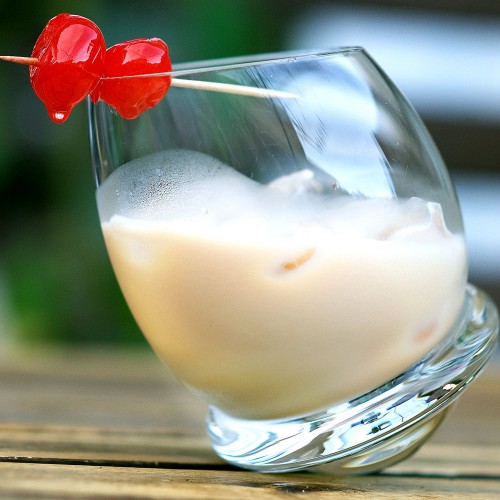 Friends, this one is going to get a little NSFW—that's not safe for work; if you don't know, now you know—right off the bat. Up to this point, either you or someone you know has probably been known to giggle or titter over a Sex on the Beach or a Slippery Nipple because, tee hee hee, those drink names are so dirty! Yeah, no. Those drinks are tame. These drink names are dirty—so dirty that we guarantee there's no way you can order them without blushing.
Cock Sucking Cowboy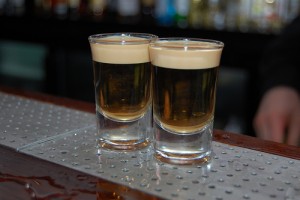 This is … well, this is definitely a drink. The funny thing is that once you see the ingredients list, it kind of starts to make sense. Everything sort of goes together. It's a popular drink at LGBTQ+ bars (trust us, we know) and bachelorette parties (why?), but honestly, it's so tasty that you might want to try it yourself. It could even become your new favorite cocktail—if only in the privacy of your own home.
Recipe:
Two parts of butterscotch Schnapps
One part of Baileys
Just layer both liquors in a shot glass and guzzle.
Adios Motherfucker
This bright blue concoction looks so sweet and innocent on the outside, but it's like a glass full of bad decisions. You know why it's called an Adios Motherfucker? Because after you get through a single cocktail, it's goodnight, moon. You won't remember to drink water once you get home, so the best advice we can give you is to place a water cooler beside your bed before you pass out for the night.
Recipe:
½ of an ounce of vodka
½ of an ounce of rum
½ of an ounce of tequila
½ of an ounce of gin
½ of an ounce of Blue Curacao liqueur
2 ounces of sweet and sour mix
2 ounces of 7-UP
Chill a glass, fill it up with ice, then add everything except the 7-UP—save that to top off the drink. Give it a little stir, take your first sip, and say adios, motherfu—oh, sorry.
Sex on My Face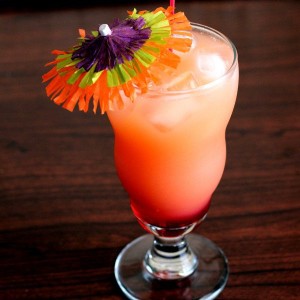 Interesting name, no? Interesting drink, too. It's not quite the Big Glass of Bad Decisions the previous cocktail is, but almost. It's potent enough that, yeah, you might just end the night trying to … well, never mind. You'll have to see for yourself. If you remember what happens after your first Sex on My Face, remember to tell us the story.
Recipe:
½ of an ounce of Yukon Jack Canadian whiskey
½ of an ounce of coconut rum
½ of an ounce of Southern Comfort peach liqueur
½ of an ounce of banana liqueur
1 splash of cranberry juice
1 splash of pineapple juice
1 splash of orange juice
Fill a tall glass with ice, add all the ingredients, and stir gently. Enjoy!
Angel's Tit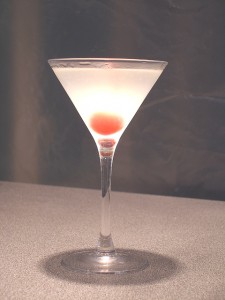 Hee hee hee! No, but really, this is actually a pretty tasty cocktail. Sweet, yes, it's terribly sweet, and it contains heavy cream, so it's quite rich, as well. However, once you see it made, garnish and all, you'll understand the reason for the name. Frankly, we think it's kind of adorable, but it also makes us giggle.
Recipe:
¼ of an ounce of Creme de Cacao
¼ of an ounce of maraschino liqueur
¼ of an ounce of heavy cream
Maraschino cherries for garnish
Layer all of the ingredients in a shot glass, exactly in order. Let the mixture chill for half an hour, then garnish with a cherry before serving.
Did any of these drinks make you blush? We got a little pink writing about them, to be honest. Still, some of them sound pretty tasty, not to mention powerful. Dare to try one?