10 Adult Valentine's Day date ideas
Oh Valentine's Day, the holiday with more pressure than Christmas, New Years, and all other holidays combined.
If you're not spending Valentine's Day with your significant other, there could be Hell to pay, but more specifically, if you aren't spending Valentine's Day the right way, you might as well turn back now.
Valentine's Day with your significant other should be about more than just a typical dinner date or cheesy movie. If you really want to wow your significant other this V-day, think outside the box. We've got the top 10 most creative adult Valentine's Day date ideas to make choosing the right one even easier for you.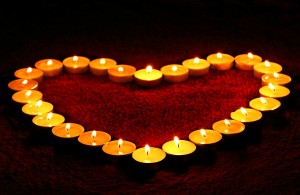 1. A cooking class- Although cooking might seem like a chore you do everyday, take your spouse to a truffle making or chocolate-inspired cooking class and you'll be the sweet one.
2. A paint and sip- These classes are also especially adorable. There's nothing like a sophisticated glass of wine and making a keepsake together.
3. Take dance lessons- This can be a one time thing, or a subscription to ongoing classes. Let's face it, you know your spouse would love another reason to break it down.
4. A burlesque show- Burlesque is one of those things that's sexy, yet classy. Plus it's a fun, playful way to enjoy the evening, and definitely out of the box.
5. A relaxing spa day- Theres nothing that says I love you like a trip to the spa, and then you can get a little TLC too.
6. A staycation- Try not to go to just any old hotel. Upgrade your stay to a resort staycation to truly treat the one you love.
7. Go to an escape room- Escape rooms are all the rage, if you haven't tried one yet, Valentine's Day is a great time to try. They're thrilling, fun, and totally out of the box.
8. Poetry reading or open mic- There's just something calming and personal about a poetry reading or open mic night. Listen to others perform their creativity or even surprise your spouse with a creation of your own.
9. A joint workout class- This could be hot yoga, a spinning class, trapeze class— there's tons of different ways to exercise, more than just a typical gym sesh.
10. Go camping or glamping - Sure you can tent camp, but if your spouse doesn't prefer to go ah natural, you can always go 'glamping' by renting an RV— equipped with a toilet and shower and everything.