10 things you should be making with pineapple this summer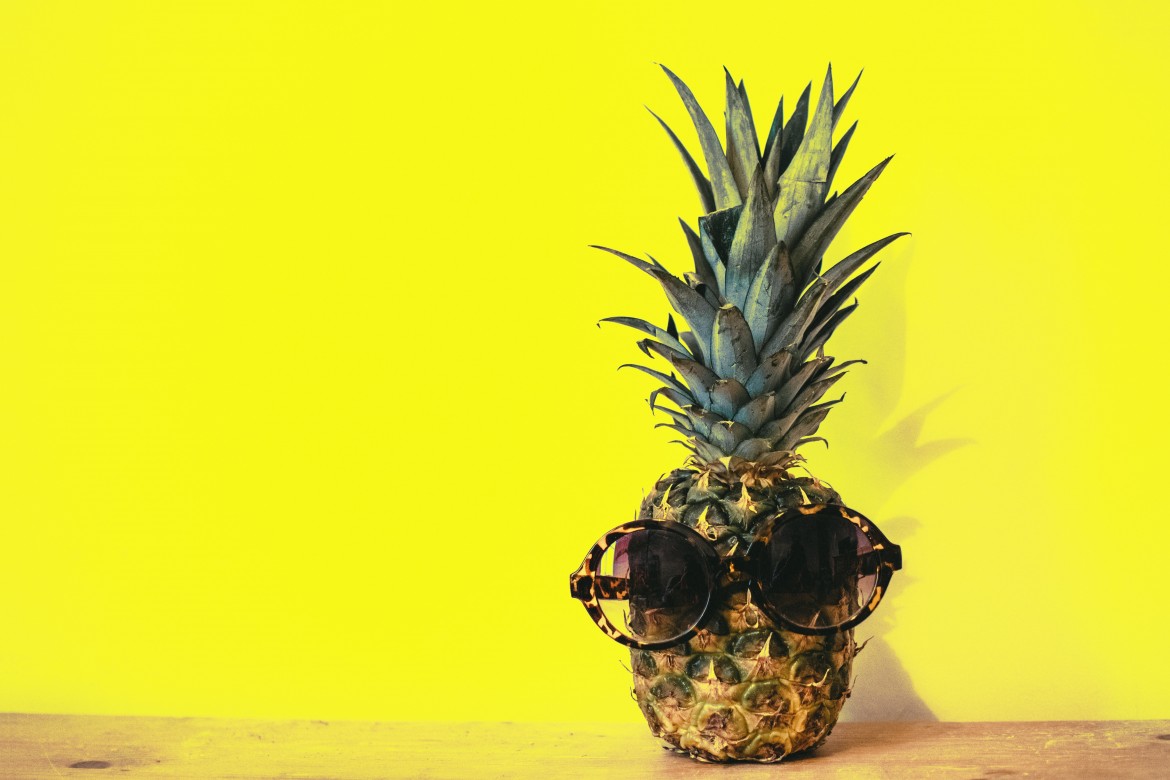 Ah pineapple, the other taste of summer. Or for some, the only taste of summer. These prickly fruits truly make their mark in the summer, and while a pina colada is standard, there are countless other things you should be making with pineapple if you're a pineapple enthusiast. If you're not, perhaps you haven't found the perfect dish or drink yet, in which we have definitely got the answer for you. While pineanpple on pizza might be a controversial disoute, we promise these 10 recipes won't be:
1. Pineapple rum punch
Pineapple rum punch is at the top of our list because it also combines everything else we love about summer; rum and punch. This cocktail is refreshing, delicious, and easy to make. Serve it at those countless summer parties you're sure to have, because it's even more enjoyable with friends. Combine 3 cups ginger ale, 3 cups pineapple juice, 1 cup Malibu rum, and fresh pineapple in a pitcher. Add ice, serve, drink, and feel refreshed!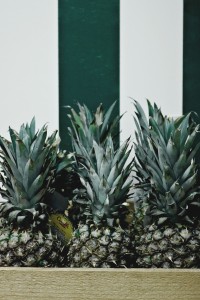 2. Pineapple sangria
Pineapple sangria looks even prettier than it tastes. Put this golden, yellow, goodness out at your next summer pool party and it will quickly disappear. Can you really have summer without sangria anyway? Adding pineapple just makes it a summer staple. To make all you need is: fresh pineapple, 3 cups u sweetened pineapple juice, 1/2 cup white rum, 1 bottle of Prosecco (champagne, or other sparkling white wine), 12 ounces lemon lime soda, and fresh mint for garnish. Combine all ingredients in a pitcher and make sure to save a little for yourself.
3. Pineapple dream dessert
If you don't love pineapple as a main course, you'll definitely love it as a staple. It's sweet, but not too sweet, and the fact that it's a fruit makes you feel like you're still eating healthy. This pineapple dream dessert is perfectly named because it's so delicious it might as well be a dream. The best part is, it's no-bake, which means it can't get any easier and you don't have to turn on your oven in the heat of summer to enjoy it. For the crust use graham crackers and butter. For the cake use cream cheese, butter, powdered sugar, cool whip, and crushed pineapple (drained).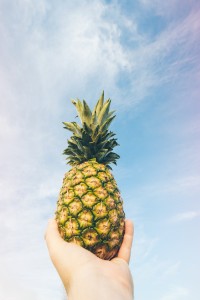 4. Pineapple sticky chicken
The cutest part about the recipe is the fact that you should serve it in pineapple 'boats', aka the pineapple rind sliced in half, with all the pineapple removed. This delicious dinner (or lunch) will easily make you feel like you've escaped to a tropical paradise. All you need is:
1/2

cup

pineapple juice

1/3

cup

low sodium soy sauce

1/3

cup

low sodium chicken stock

1/3

cup

hoisin sauce

1/2

cup

brown sugar

1

Tablespoon

minced fresh garlic

2

teaspoons

cornstarch

1

Tablespoon

olive oil

8

boneless, skinless chicken thighs cut into 1-inch cubes

1

cup

diced pineapple

1/2

cup

roasted, salted cashews (optional)

Rice, for serving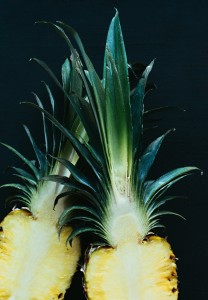 5. Pineapple banana bread
Be the hostess with the mostest this summer with this delicious take on classic banana bread, by adding of course- pineapple. The banana bread makes it sweet and the pineapple keeps it cool. It's as simple as using your favorite banana bread recipe and adding crushed pineapple. The result is a delicious treat for breakfast or dessert that you might just be compelled to eat the whole loaf.
6. Barbecued pineapple
Whoever came up with this brilliant pair is obviously genius. A pineapple and a grill might as well be a match made in heaven. Even the manliest of men won't be able to deny the sweet deliciousness of this creation. All you need is pineapple, rum, brown sugar, cinnamon, ginger, nutmeg, cloves, and of course- the grill. It's as simple as it sounds, slap it on the grill and voila! Your new favorite summer side dish, dessert, appetizer, you name it!
7. Pineapple juice
The most classic way to enjoy the golden pineapple- pineapple juice. Sure you can find it in stores, but homemade is best. Perhaps you don't like the texture of pineapple, this is a perfect way to still enjoy it. In addition, making pineapple juice yourself preserves all the natural vitamins, goodness, and taste of course. You can add a little sugar if needed, but simply juicing it in a juicer is the simplest way to enjoy this sweet summer treat!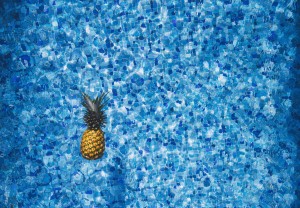 8. Minty pineapple smoothie
If you thought it couldn't get any healthier than water, try adding spinach to your pineapple. That's right, for all you fit folk out there this summer keeping your bikini body beach ready, this minty pineapple smoothie is a delicious and nutritious go-to. Combine 200 grams pineapple with a few mint leaves, add 50 grams spinach, 25 grams oats, and 2 tablespoons linseed, plus a few cashew nuts and lime juice to taste. Add water for consistency. Blend and love it!
9. Pineapple water
You drink a lot of water during the summer, which can get a little, well boring. Infusing your water with various fruits, specifically pineapple can have even more health benefits than water alone. If your water needs a little pick-me-up, turn to this tropical fruit. We actually recommend the pineapple, ginger, orange combo that makes an excellent water creation.
10. Pineapple champagne martini
 Last, but not least, for an even classier cocktail, this pineapple champagne martini is equal parts class and sass. Serve it in the evening after your date night in, or as a refreshing midday cocktail for one. All you need is 2 ounces champagne, 4 1/2 ounces pineapple juice, 1 1/2 ounce vanilla vodka, and maraschino cherries to sink. This martini is best served shaken, and you'll definitely taste why.