5 Things you didn't know you could make on a campfire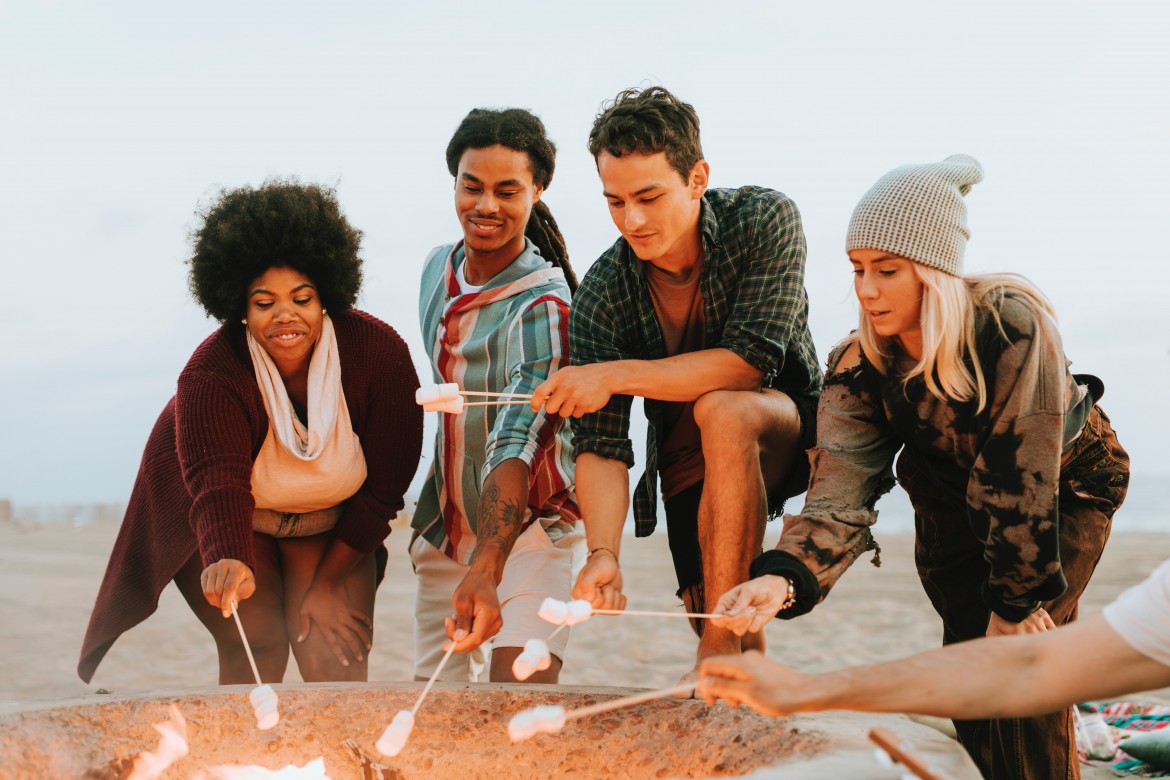 Summer is for camping trips. Whether you're escaping the heat to cooler weather or just changing the scenery for the summer, no camping trip is complete without a campfire. S'mores are great, but there are other delectable treats, even meals that you can just as easily make over a campfire. Just make sure you have foil, lots of foil. Try any of these easy recipes you can make on your next camping trip.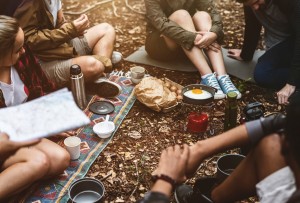 1. Campfire French Toast
This breakfast is perfect for any camping trip and will put your oatmeal to shame. To make simply:
Dice 1 package of strawberries
Loosely wrap a loaf of bread in parchment paper, then in foil. Sprinkle strawberries and sliced almonds over loaf, making sure to get in between slices.
Whisk milk, eggs, vanilla, and cinnamon until frothy. Pour over loaf.
Tightly wrap foil around loaf of bread.
Cook for at least 40 minutes. If bread still soggy, cook longer.
2. Campfire Banana Boats
Campfire Banana boats are like warm banana splits and making them is a cinch. Place a banana inside foil packet and split in half. Top as desired and cook until melty. Some of our favorite flavor combos are
S'mores: Banana, chocolate, mini marshmallows, crushed graham crackers
Strawberry Hazelnut: Banana, strawberries, Nutella, chopped hazelnuts
Dulce de leche: Banana, dulce de leche sauce, caramel sauce
Samoas: Banana, chocolate, toasted coconut, caramel sauce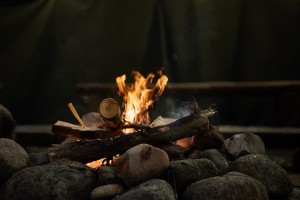 3. Campfire Mac n Cheese
Forget the hot dogs, campfire mac n cheese is just as easy to make. So you can enjoy real comfort food while camping.
Make your favorite mac n cheese recipe ahead of time
Spray 4 individual aluminum pie tins with cooking spray. Divide mac n cheese among containers. Top with lid or foil.
When ready, cover and place over campfire for 8-10 minutes
4. 3 Ingredient blackberry cobbler
Thi s cobbler is so easy, you'll be asking yourself how you lived without campfire cobbler in the first place.
Pour 1 can blackberry ginger ale into pour. Add 1 package of dry white cake mix
Pour blackberry pie filling into Dutch oven. Pour cake mixture over filling
Cover Dutch oven and place hot coals on top to bake.
Cook for 20 minutes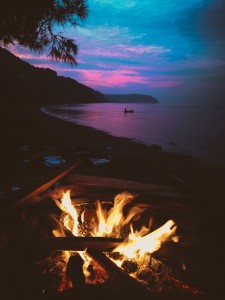 5. Egg Stuffed Potatoes
These egg stuffed potatoes will quickly and easily save your breakfast. Just because you're camping, doesn't mean breakfast cant be delicious.
Hollow out a few potatoes and place in foil packet.
Crack 1 egg inside hollow potato. Top with bacon, chives, mushrooms, whatever toppings you desire.
Wrap potato and cook for 20 minutes.