A special drink for that someone special
The holidays are filled with hustle and bustle and wrapped with a pretty bow. The fact is however, there is nothing better during the holidays than sharing a drink with someone special.
The question is, what kind of drink do you serve that special someone in your life? If you're not quite sure what cocktail to whip up for your loved one, knowing a little bit about their personality might help.
For that special someone who is…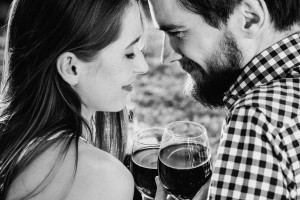 The social butterfly: Wine is a social drink, meant to be toasted, shared, and sipped in social settings. Serve the social butterfly in your life a delicious glass of wine. A few favorites during this holiday time of year are anything sparkling- a Ruinart Blanc or Gusborne Brut especially; anything white- such as Treana Blanc; or a deep red wine.
The center of attention: If your someone special is always in the middle of things; they're spunky, outgoing, and love having a great time, choose a holiday cocktail with vodka. A vodka cranberry might put them in the mood for the holidays, or try a Christmas cosmopolitan.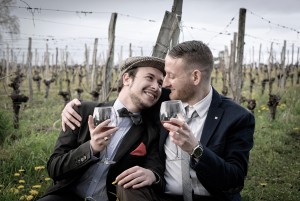 The quiet, reserved one: It's always the quiet ones. If you're someone special this holiday season is mysterious and reserved, an intellectual and a traditionalist, then you can never fail with a gin martini. Add some peppermint or even chocolate for a festive flare.
The sophisticated one: if your holiday companion has excellent taste and enjoys the fancier things in life, then the answer is champagne; it's always champagne. Serve them a glass when you're cozied up beside the fire and they'll be pleased how well you know them. Fortunately champagne is already a classic holiday drink.
The mature kind: There's no doubt this type of person knows how to hold their liquor, but more importantly, they understand the value and how to drink it. So naturally they prefer a single malt.