Beers and Baseball: Best drinks at the best ballparks
If you're not spending summer at the ballpark, is it even summer at all? Also it doesn't take a genius to know that beers and baseball go hand in hand- literally you should have a beer in your hand. And of course going to the stadium is no rough life either. That's why some of the most famous and classic ballparks are committed to giving you the best baseball and drinking experience. We're sure you haven't had cocktails and craft beers like this before.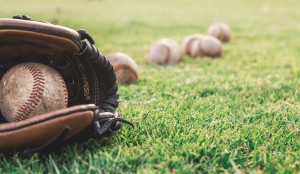 Astros: Minute Maid Park
This park is definitely one for the books. If you haven't seen the FiveSeven Grille decked out with Craig Bagwell and Jeff Biggil memorabilia, then you haven't lived. Not to mention the food and drink isn't too bad. In fact the food and drink, especially the drink is amazing. You must try the Killer Bee Mojito with Bacardi Rum, fresh lime juice, mint, honey, and vanilla, or one of their 25 different tequilas. Talk about a good time!
Twins: Target Field
Most people actually don't go to the ballpark to sip on the BEST beer, they just go to have some beer, but that has recently changed. These days you can actually go to several stadiums and visit their bars & grills for drink experiences like none other. For example in Minnesota, at the Twins' field you can order drinks made with locally made spirits. If there's one thing any drink connoisseur will tell you it's that local is best.
Royals: Kauffman Park
Similar to the Twin cities, if you want real beer, you can certainly go to Kansas City and enjoy a Royals' game, while having some REAL beer. They serve barrel-aged Old Fashions, which is rare to find barrels at ballparks. So don't be the last one to try this rare drinking experience.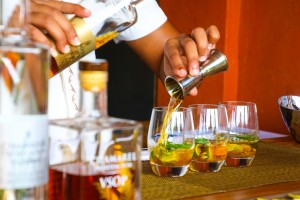 Braves: Turner Field
Nothing beats watching baseball and dining on gourmet food and drinks. So, visit the Braves' Turner Field and enjoy both! Their food is beyond compare, but their signature Bacardi Dragon Berry Rum Ballpark Lemonade will be on your mind long after you've left the park.
Yankees: Yankee Stadium
Of course, what kind of list would this be without reference to the Yankees? This historical ballpark has done anything but fall back in time. The park reopened with new features for its incredible fans, including a Tommy Bahama's Bar in the Great Hall. We don't have to go on too much about the delicasses of Tommy Bahama, but we will recommend a tropical Cuba Libre or Cayman Cooler which features Tommy Bahama Golden Sun Rum, apricot brandy, pineapple juice, and passion fruit juice. Now you just have to fly all the way to New York to get one.