Best Alcohol Containers To-Go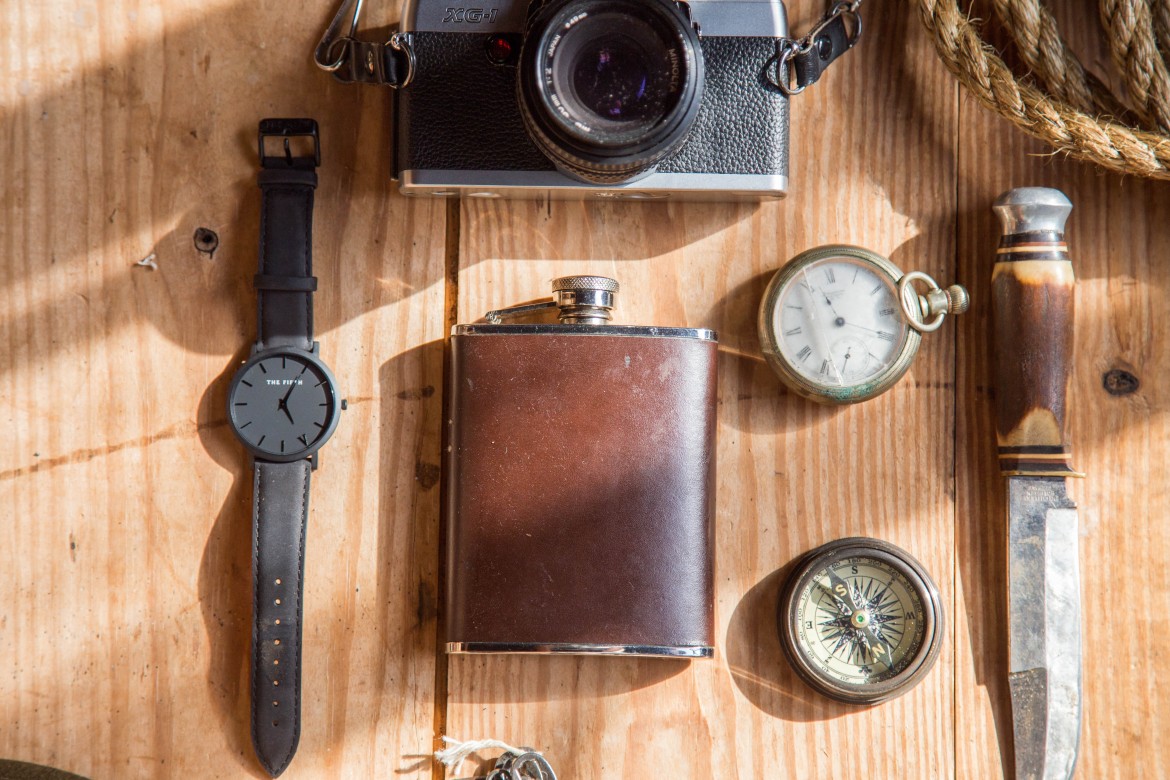 You love your alcohol, so take it with you. Traveling with alcohol can be challenging. Some people assume that your only choice to carry alcohol is in a flask, but modern technology says otherwise. Of course, many people also think that traveling with alcohol means sneaking alcohol, but we're not encouraging anything illegal here. Whether you're traveling across the country, across town, or across the street, it is important that your alcohol be usable when you reach your destination. These are the best (legal) to-go containers, you never knew existed.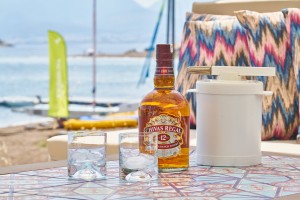 1. Wine Bottle Protector Bubble Bags
Flying is fun, its safe, but have you ever seen the way your baggage is handled? If you were to travel with a bottle of wine in your bag as-is, there's no way it would withstand the pre-boarding rituals. These bottle bags are available on Amazon specifically for safe transportation of alcohol on an airplane. To use, you place the wine bottle inside the bag and pump full of air, creating a cushion. The product also includes the pump.
2. Foldable Wine Bags
Or if you don't want to transport the glass bottle itself, you could always transport your wine- or any other alcohol for that matter, in convenient, foldable, leakproof wine bags. These are ideal for the beach, picnics, camping, and hiking trips. They are made of 100% BPA free plastic that won't transfer any taste. The bags are reusable and can stand up on their own when filled with liquid, holding 750 mL of liquid. The product also features an easy to use twist cap and comes with a funnel for easy transferring. You'll wonder how you ever traveled without these bags before.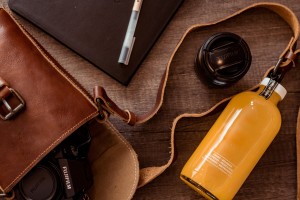 3. Stanley Adventure Stainless Steel Flask
We're not saying a flask is never an option, so surely one had to make it onto our list for the best to-go containers. Flasks are a classic. They're minimal, lightweight, and convenient to carry while maintaining that crisp flavor of the alcohol you love. When it comes to traveling with alcohol, especially traveling outdoors, there is one flask that stands above the rest. First, we love that this stainless steel won't rust. Second the 18/8 grade stainless steel can also take a beating; it is durable enough to outlast even your toughest adventures. If that's not enough, it also has a lifetime warranty, so adventure away, your flask will be there when you need it.
4. Portovino Beach Wine Tote Bag
And sometimes one bottle isn't enough; you need a whole bag of wine. This unique tote bag definitely gives boxed wine a run for its money. The only problem with boxed wine is that when you bring it to the beach, it doesn't stay cold. So ditch the box and pour your wine into this insulated tote bag that stores up to two bottles of wine- or anything else you can fit inside it. The bag features an easy-to-use, leakproof, and sealable spout for easy pouring and to prevent any outside germs from getting on the spout. This unique to-go traveling case is perfect for a beach party and makes a great gift for any alcohol enthusiast.
5. YETI Cooler Tundra 35
Of course, it doesn't get any more 'to-go' than a cooler. A cooler will forever withstand the test of time. Where there is traveling, there is a cooler full of alcohol. Why does YETI stand out from the rest? YETI knows everything about keeping your ice and your drinks cold. It features a 2' fat wall around the entire perimeter of the cooler, unlike any other cooler on the market. It also uses pressure-injected commercial level polyurethane foam in the walls and lids. This specific YETI cooler holds up to 20 cans and is just the right size for one person to be able to conveniently haul.