Better than Milk and Cookies: Here's what Santa really wants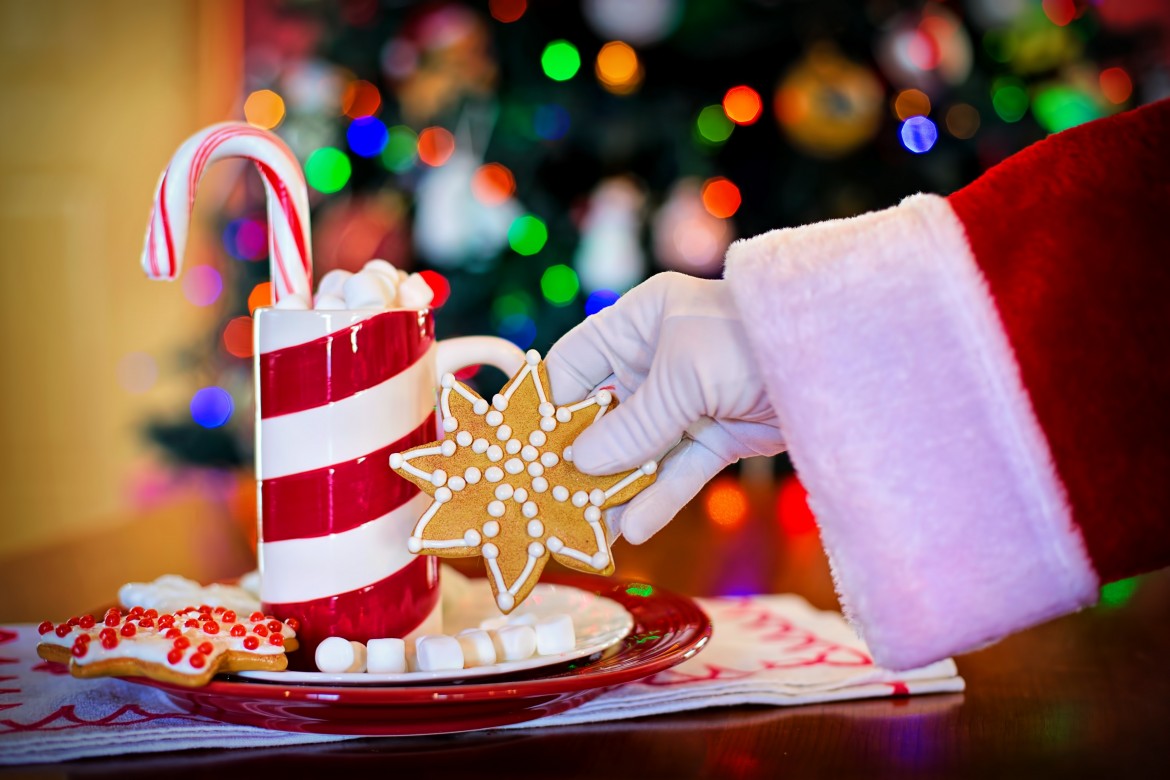 Give Santa a little variety this year; he's had plenty of cookies for one lifetime. Make the magic behind milk and cookies more about the experience than the actual cookie. Baking a new Christmas treat with your little ones could make for an even more exciting visit from Santa, and an even more delicious treat for you. If a new tradition is right up your alley, continue reading for a scrumptious, easy to make alternative.
Fudge- That's right, we said it fudge. Everyone loves fudge, even Santa. Fudge is the perfect treat to start a new tradition because everyone has their own family recipe. If you're unsure, here's a simple recipe that has all the chocolate. For you and Santa.
Peppermint bark popcorn- Because how else are you- I mean, Santa going to stay up watching those Christmas movies? Popcorn is a much lighter snack than cookies. And adding peppermint and chocolate gives the snack a festive twist.
Sugared cranberries- We love this treat because even Santa's reindeer can enjoy it. Cranberries are the unspoken celebrities of the holidays; cranberry sauce, cranberry spritzers, cranberry cookies- they're everywhere. Sugared cranberries is a new fad you're bound to make a new tradition. One taste and Santa will be asking for the recipe.
Hot Cocoa w/ a Twist- Whats the real way to thank Santa for all his hard work? Hot Cocoa with a surprise. There's no rule about drinking and driving a sleigh right? Make a delicious batch of your favorite hot cocoa and add DeKuyper, rum, whiskey- just about anything to give his hot cocoa a little kick. Santa will definitely thank you later.