Boozy Summer Slushies
What's the only thing you need to cool off when it's hot outside? Ice. That's why these Boozy summer slushies are the only go-to drinks you need this summer. Plus they're incredibly easy to make. So make sure you have plenty of crushed ice on hand and be ready to cool off.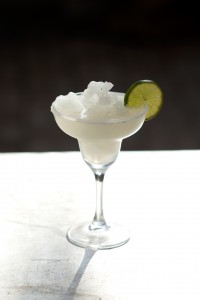 Mermaid Layered Slushies
The secret ingredient to their beautiful color and delicious taste is Gatorade! That means you can refuel your electrolytes while taking the edge off just a bit.
20 oz green Gatorade
20 oz blue Gatorade
20 oz purple G2 Gatorade
3 tbs sugar
Green food coloring
Blue food coloring
Red food coloring
Vodka
6 cups Ice
Fill blender with green Gatorade, 1 tbs sugar, 4 drops of green food coloring, and 2 cups of ice. Blend on high for  1 minute. Pour into glasses 1/3 of the way, and place in freezer for 5 minutes. Repeat for green and purple Gatorade. Layer carefully, Serve and enjoy!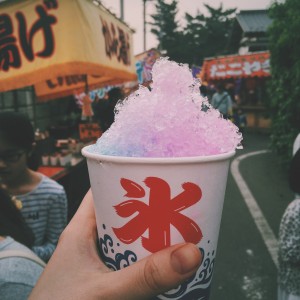 Adult Tropical Slushie
If you're looking for a tropical paradise in your cup, look no further. Tropical is as refreshing and delicious as it gets this summer.
2 cups sugar
4 cups water
lemon juice (440ml)
1 can of pineapple juice (48 oz)
1 banana (mashed)
3/4 bottle of gin or vodka (700ml)
7Up or Ginger Ale
Combine sugar and water in a pot and boil for 15 minutes, let cool for 20 minutes. Mix in lemon juice, pineapple juice, banana, and alcohol. Freeze mixture. When ready, fill glasses with soda and put 2-3 scoops of mixture on top.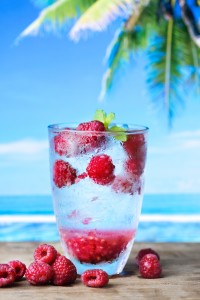 Gin and Melon Slushie
Gin and melon is the combination you never knew you needed this summer. This cocktail is best for the hottest of summer days. Here's what you need:
½

Galia melon – or a Honeydew for a sweeter drink

100

ml

of gin

Squeeze of lemon

2

slices

of lemon

2

sprigs of mint
Chop melon. Spread onto baking mat and freeze. When ready, blend melon, gin, and lemon juice until smooth. Pour into glasses and garnish with lemon and sprigs of mint.