Creative Cocktail Lounges: Chicago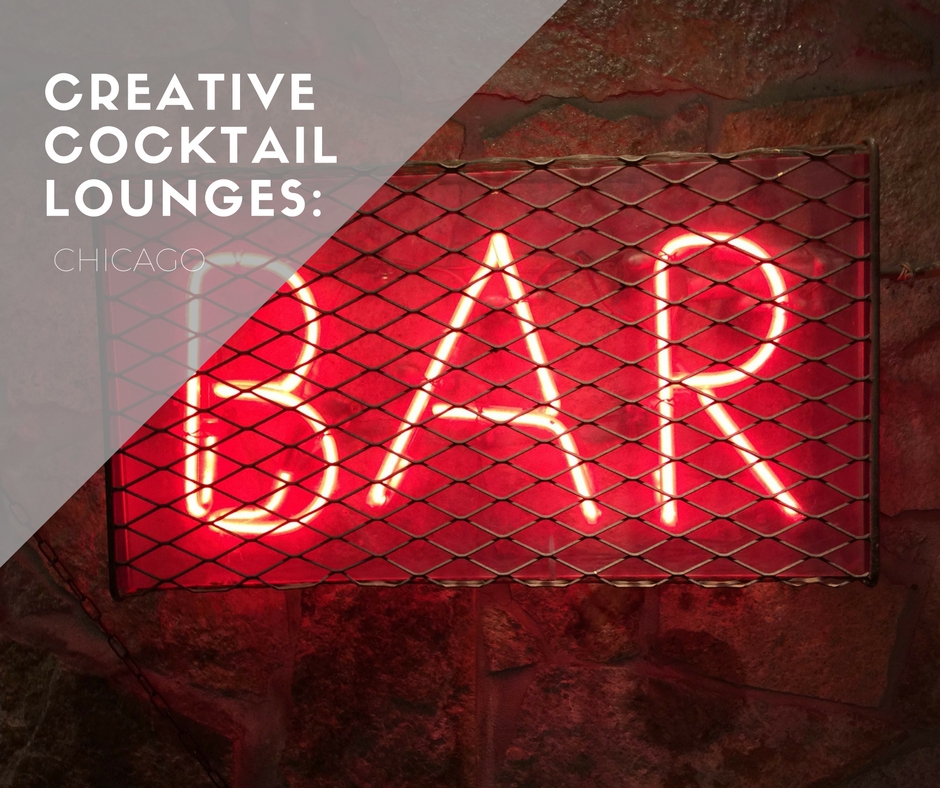 Chicago is home to a number of unique cocktail lounges serving up creative cocktails worth waiting in line for, not that you will need to for all of those on the list. From 1970's inspired to a reclaimed bank vault, these cocktail bars and lounges offer enticing flavors and memorable experiences. Below are five of our favorites.
1. Lost Lake
Lost Lake is an inviting tiki bar located on the border of the Avondale and Logan Square neighborhoods of Chicago. Although small, this tiny bar packs a punch, featuring an immersive tiki experience including banana leaf wallpaper and traditional tiki drinks. Guests can sip on sweet punches and sharable cocktails. Many of the drinks are served in lively containers, like a coconut shell or a shareable volcano bowl. Some cocktails even arrive with a flaming lime on top to add some literal flair.
2. The Bedford
The Bedford is housed inside of a reclaimed Wicker Park landmark bank, making for a sleek late night spots for cocktails. Some of the highlights of this lounge are the old vault door, safe deposit boxes and large inviting booth seating. Come for dinner, stay for the cocktails. The Bedford has an exciting list that includes delightful punches and creative cocktails. With menu items called "darkest and stormiest" and "monty burns," it will be hard to resist these drinks.
3. The Violet Hour
Another Wicker Park favorite, The Violet Hour offers a seasonally rotating menu of lust worthy cocktails, as well as delectable small plates to squelch your cravings. Their long list of cocktails includes favorites like "Is It Me You're Looking For?," that features vodka, and showcases flavors like melon, citrus, and aloe. The design is sleek and the atmosphere is elegant, with a marble bar, blue upholstered chairs, and crystal chandeliers throughout. This cocktail lounge is the perfect spot for your next date.
4. Punch House
Pilsen favorite, Punch House is located in the basement below Dusek's, a well known bar and restaurant. This lounge gives guests a blast to the last offering 1970's style decor, delicious fondues, and inventive punches served by the glass or by the bowl, which serves a group. The punch arrives in a beautiful crystal punch bowl that makes you think of your grandparents house. A fun feature of this lounge is the bookshelf that is actually a hidden door into their event space. The place can fill up fast, so we recommend getting there early in the evening to avoid the crowds.
5. The Aviary
Aviary is by far the highest priced lounge on the list, but visitors will find the experience well worth it. Another project by the Alinea group, Grant Achatz's upscale cocktail lounge will not let you down. The Aviary utilizes creative techniques to make their cocktails, include using a specially made infuser referred to as the 'porthole' (shown in image). These cocktails will surely set you back a few bucks, but is worth trying if even once.