DIY: Burger bar for your backyard party.
It's summer, if a backyard party isn't on your mind, it should be. You can skip the typical BBQ menu and try something new this summer.
Burger bars are cute, trendy, and easy to do. Make it a slider burger bar and guests won't feel quite as stuffed as after eating an entire 1/4 lb. patty or more. Burgers bars add a little flair to your typical summer backyard party. You can stick with traditional toppings or give your guests a little flare they wouldn't expect. You only need a few essentials to make your burger bar dreams a reality:
Small containers- rustic tins are all the rage, come in multipacks, and highly affordable
Plasticware- Spoons or knives for serving condiments; wooden sticks work too
Labels- Stickers, paper, whatever works best for you
Sign/ banner- To indicate the burger bar is open for business; you don't need to overdo it with decor, but a sign is always an attention grabber and a party hit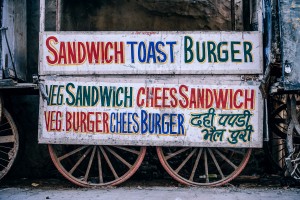 Lettuce, tomato, onions, cheese, you know the drill. Ketchup, mustard, and mayo are a must but here are some unique flavor twists.
Pesto sliders
For an Italian flare, include these ingredients in your burger bar:
Pesto
Romaine lettuce
Mozzarella cheese
Cherry tomatoes
Chips & Guacamole sliders
Don't choose one or the other, put chips and guacamole on the burger for a flavor explosion.
Tortilla chips
Guacamole
Salsa
Jalapeños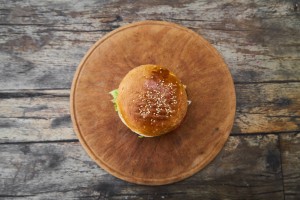 Breakfast sliders
Fact: breakfast is good any time of day. Impress your guests with breakfast burger options they will love.
Egg (usually over-easy or over-medium)
Bacon
Avocado
Tomato
Cheese (Provolone works especially well)
Island sliders
Yet another classic. There is something about the flavors of teriyaki and pineapple that people totally favor.
Pineapple
Teriyaki Sauce
Onion
Mayo
Jack cheese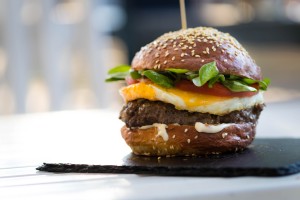 Sriracha sliders
Sriracha is the key to any Asian inspired burger. Add this and a few other condiments to give them an Asian taste explosion they will adore.
Sriracha
Cilantro
Won ton strips
Mushroom & Swiss
You cannot forget this classic when serving up sliders. All you need is:
Sautéed mushrooms
Swiss cheese
French dip (or French dip salad dressing)