Floral cocktails you need to try this Spring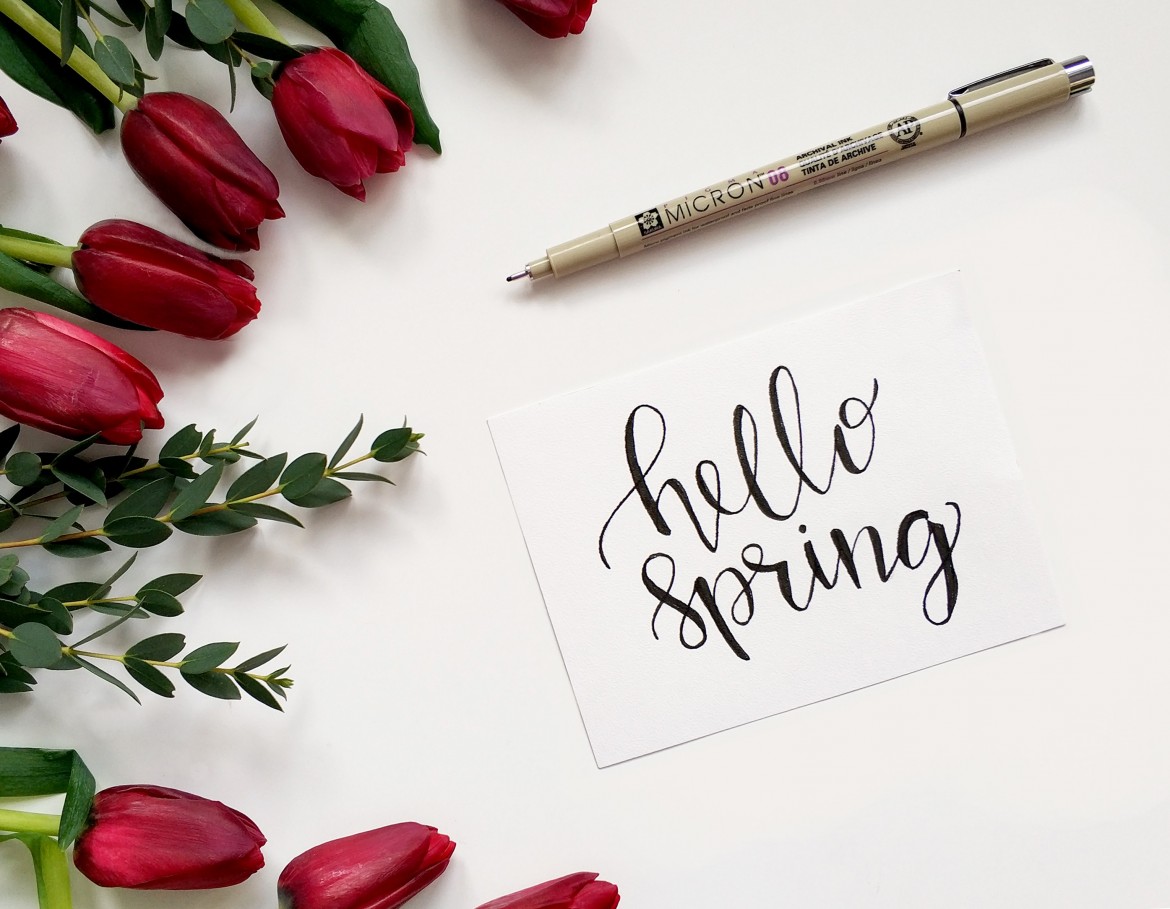 Ditch the winter coats, cinnamon, and dark whiskey. Spring is almost sprung and your cocktail should be just as fresh and fragrant as the blossoming trees outside. If you're in need of a little Spring pick-me-up and want to reap all the benefits of this beautiful season, try adding some floral accents to your cocktail. Here's 5 simple recipes how: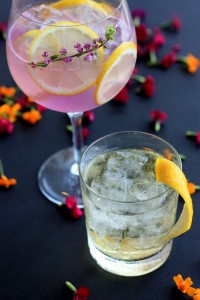 1. Rose lemon spritzer
Yes, it is as refreshing as it sounds. To make this prettt and pink cocktail, combine 3 drops blood orange (or pomegranate) juice, 1 tablespoon honey, 2 tablespoons fresh lemon juice, 3/4 cup sparkling water, 1 fresh rose, and 1 1/2 ounces of vodka- with an optional 2 tablespoons of rose water. Serve over ice and enjoy!
2. Cherry Blossom Martini
If a cherry blossom martini doesn't sound like Spring to you, then we don't know what does; it has the word blossom in it! This martini is beautiful as it is delicious. To make: combine 2 ounces vodka, 1 ounce vermouth, 1/4 ounce Luxardo Maraschino, and 4 dashes of celery bitters. Stir with ice and strain into glass. Garnish with cherry blossom and sip away!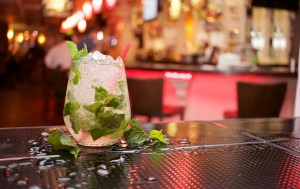 3. Aviation
If you're an alcohol connoisseur, odds are you've heard of the elegant aviation cocktail. It combines: 2 ounces gin, 1/2 ounce maraschino liqueur, 3/4 ounce lemon juice, 1/4 ounce Creme de violette, and an edible violet for garnish. Be sure to shake for a full 10 seconds before straining. The aviation is as pretty as a cocktail can be.
4. Borage & Pansy Cocktail
This floral cocktail isn't for the faint of heart. It requires a few more techniques and a few more ingredients than your typical cocktail, but is well worth the wait! You need:
For the syrup:
1 1/2 c. sugar
1 c. Water
1/4 c. Borage
For the cocktail:
1 1/2 oz. gin
1/2 oz. borage simple syrup
3 slices cucumber
1 slice lemon
soda water
1/2 oz. Creme de violette
boeage and pansies for garnish
Combine syrup ingredients in a small saucepan and bring to a boil. Simmer until sugar dissolves. Cook for another 10-15 minutes to let borage steep. Combine all other ingredients except soda water in shaker and mix well. Serve over ice. Cover top with soda water.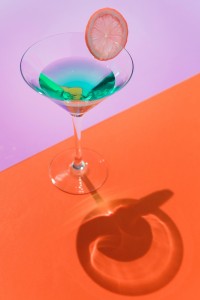 5. Edible flower lemon Jell-O shot
Because even Spring can have a Jell-O shot or two right? Besides, this version of a Jell-O shot is downright classy. To make you need: 1 ounce gelatin, 4 large freshly squeezed lemons, 2 1/2 cups water, 1 1/2 cups sugar, 1 1/2 cups vodka, and edible flowers for garnishishing. Combine all ingredients to make gelatin. Pour into separate shot glasses. Garnish with flowers just before refrigerating overnight or 10-12 hours.