Friendsgiving Drink Ideas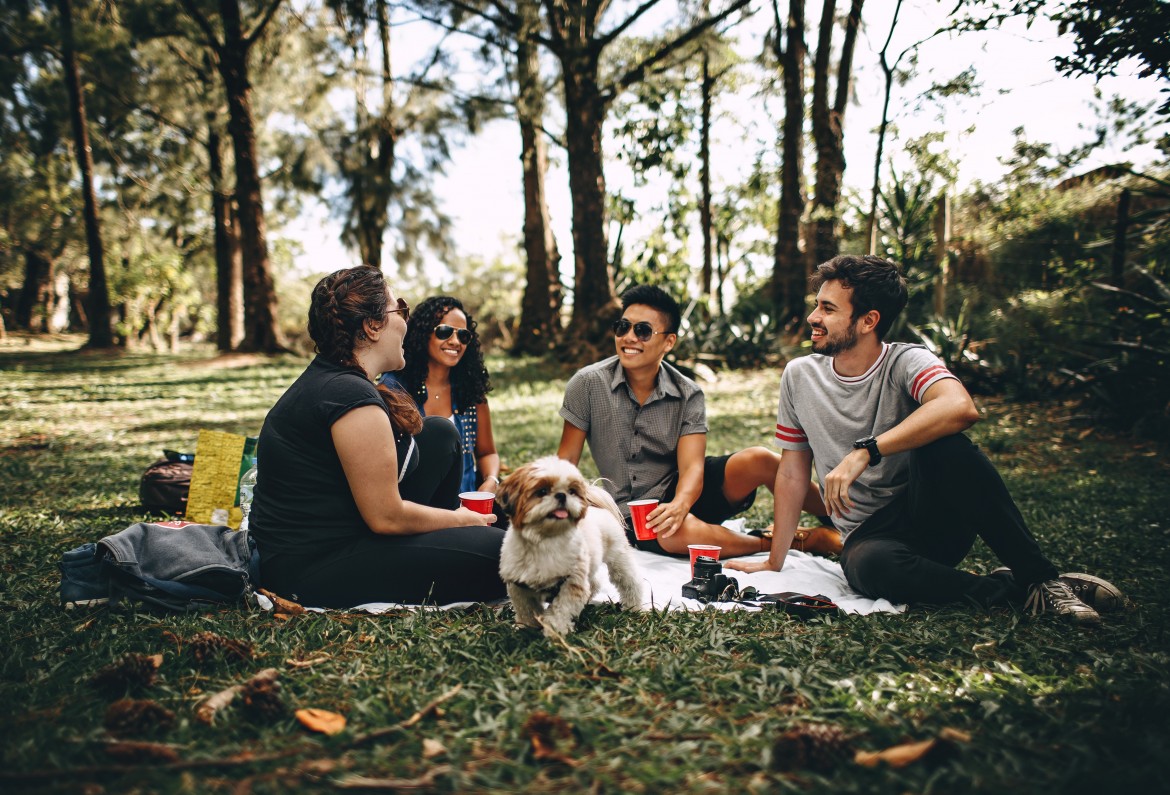 Your family gets Thanksgiving, so what does your second family, your friends get? Our friends are equally as important to our lives, as our family is. They definitely deserve a day marked on the calendar, but since there isn't a nationally sanctioned day yet, show your gratitude by hosting your own Friendsgiving.  Our top most festive drinks are sure to inspire.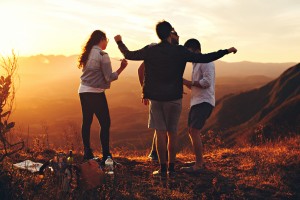 Bacardi Rum Punch
You can't have Friendsgiving without punch. Think of punch as the 'main course' of your drink menu. It makes the perfect centerpiece to your delicious spread, and it's convenient; self-serve, self-refill. Here's how to make the perfect rum punch:
1 part Bacardi Gold rum
1 part Bacardi Superior rum
3 parts Apple cider
2 parts lemonade (sweetened)
1 tsp. Pum0lin pie spice
Cinammon sticks, apples for garnish
Fall Festive Sangria
A nice Sangria is also great at taking center stage as a self-serve, drink, and repeat. Balance out your meal and all the veggies with this fruit drink medley. I mean, it has fruit in it. Here's our favorite sangria recipe:
Apples
pears
oranges
1/4 cup pomegranate seeds
Cinammon sticks
1 bottle white wine
2 1/2 c. Apple cider
1/2 c. vodka
1 c. club soda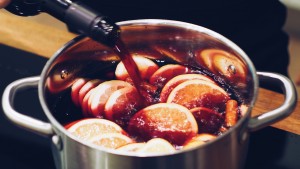 Honey Pear Margarita
This honey pear margarita is all the flavors you never thought of, but will compliment your Friendsgiving meal perfectly. A margarita is exactly the kind of light, sweet, and flavorful drink you want to serve your sweetest friends. Here's what you need:
4 c. Pear juice
2 shots tequila
1 shot triple sec
2 tbsp. Honey
1 sprig rosemary
Cinammon
Pumpkin Pie Martini
Don't skip dessert, drink it. This pumpkin pie martini will easily make you ditch the real thing. And it's less calories right? Create the perfect Friendsgiving with every flavor of the real Thanksgiving. Here's how to make a delicious pumpkin pie martini:
2 oz. pumpkin pie spice vodka
1 oz. dark rum
1/2 oz. half & half
2 tbs. pumpkin puree
1 oz. maple syrup
1/4 tsp pure vanilla extract
3 ice cubs
Plus the rim: maple syrup, 1 graham cracker, cinammon, and granulated sugar. Garnish: nutmeg and cinnamon sticks.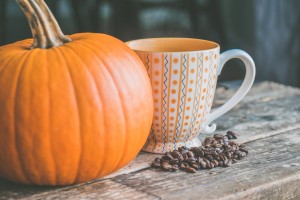 Peppermint Hot Cocoa (with a twist)
Finally, end your Friendsgiving with the warm, comforting flavors of hot cocoa. Sip it while you play games, tell stories, and enjoy good company. It's the perfect feel-good drink with a twist. Here's all you need:
1 part vodka
1/2 part peppermint schnapps
Hot choclate
Whipped cream
 Cherries
Have you planned your Friendsgiving yet?