How to host a paint and wine party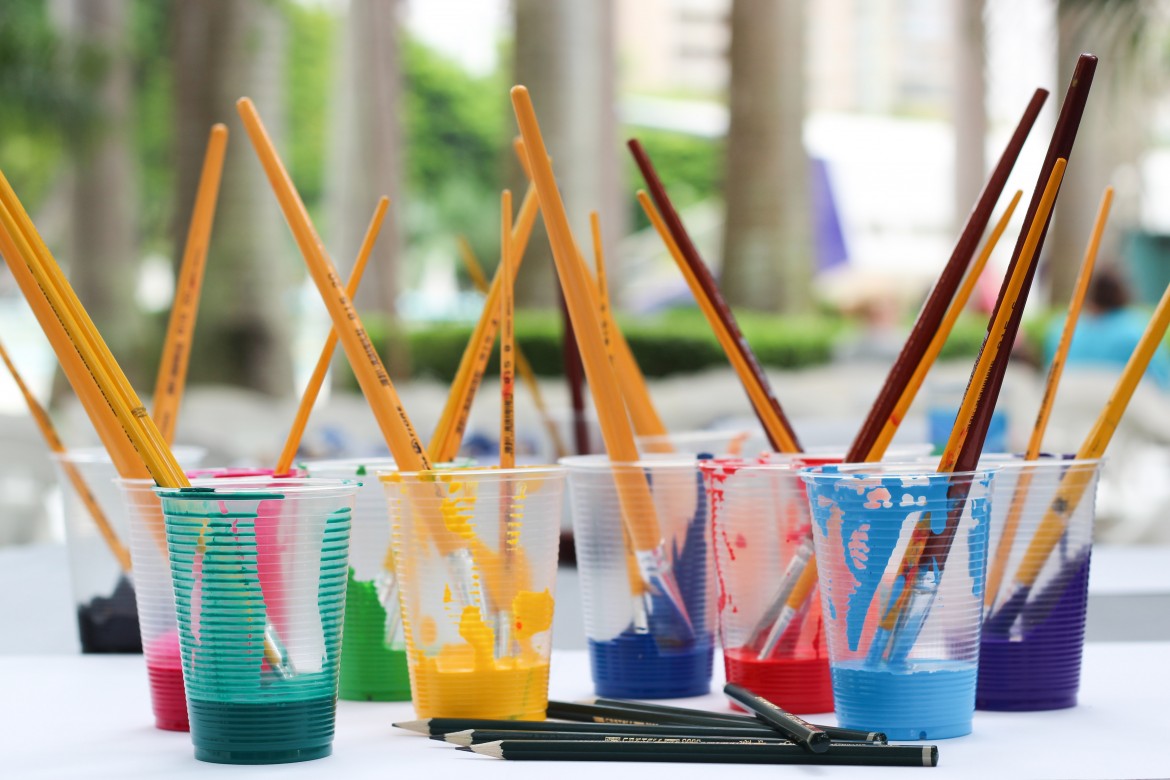 Paint and wine boutiques are popping up by the dozen these days, and while they do make for an excellent evening with friends, the cost can be less than excellent. A few supplies, a few bottles of wine, and an easy how-to painting is all it takes, but when you go to a creative shop, you end up paying more fees than necessary. So keep the fun the same, but cut the price in half. Pay only for the stuff you need, nothing you don't. Host your own paint and wine party today.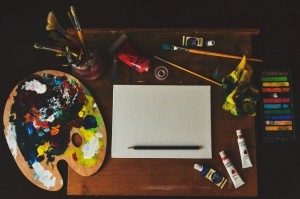 Start with the essentials. A canvas board for every guest, plastic cups, individual paint palettes, individual paintbrush sets, a few packs of paint to share, a tablecloth, and voila! You don't need a fancy easel, no elaborate table displays; when you go to a shop you're paying for the ambiance,  and the truth is you'll probably just get paint on it anyway.
Finish with the other essentials, WINE. Don't forget perhaps the most important part about this party is the wine. A good ratio is two bottles for every three guests, anticipating that a few may bring their own drinks/ bottles.
The other thing those boutiques don't tell you about is the food. Encourage your guests to bring an appetizer to share. That saves you time and money, and is a thoughtful gesture for you being the host.
Stimulate your creative senses with the ultimate playlist. Whether you want to relax, feel energized, or jam out, you're the DJ, so make it your own.
If you're wondering what you're going to paint, it's easy. You don't have to be an artist to host a paint and wine party. Use YouTube to search beginner painting tutorials and you can find a painting of just about anything. Other useful sites are WikiHow and Social Artworking.
Ultimately  all this will cost you less than $20 a person, which is significantly less than any paint and sip place you'll find. So, paint, sip, save money, and enjoy!