How to throw the coolest party during the hottest time of year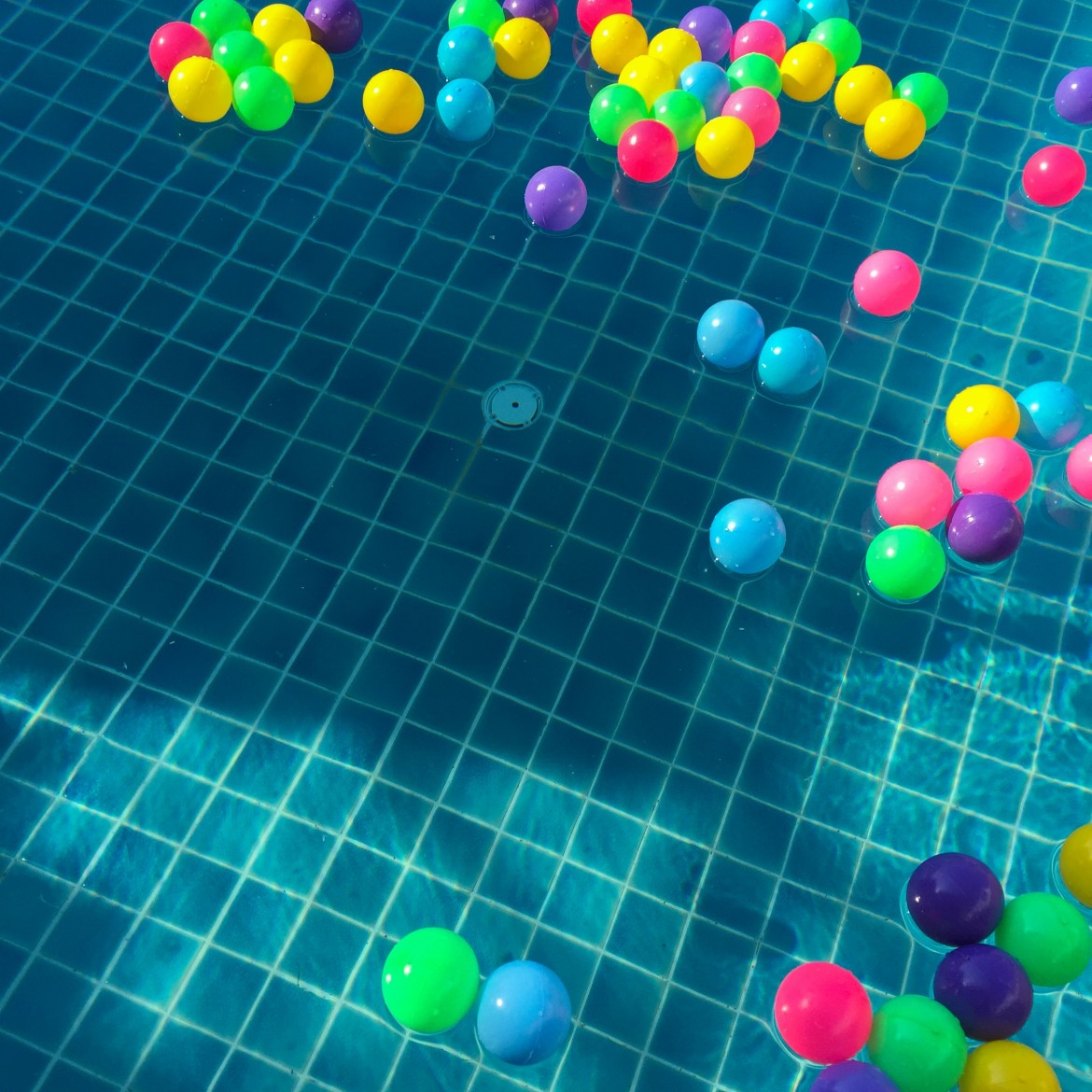 Lets face it; summer is great, but mostly, it's just plain HOT. The remedy however is simple: just spend your days floating in the pool. Better yet, float away with friends, and your troubles quickly melt away. A pool party is about more than just getting in the pool. If you want to throw a hot party to cool things down this summer, follow these 5 easy tips and tricks and you're sure to make a splash!
Decorations
I know, I know, do we even have to say it? Decorations are a must, but keep in mind that if you're trying to throw the HOTTEST party, give the decorations a little extra pizazz. Decorations can be as simple as colorful paper garlands, paper lanterns, paper straws; or better yet balloons- lots of balloons!      Everyone notices the decorations, so make them fun and go big or go home!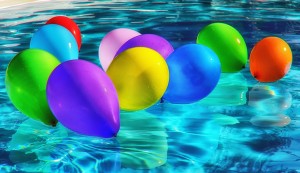 Snacks
We're not sure if snacks are more important than decorations, but they're definitely equally as important. Pool party snacks should be quick and easy, grab and go, nothing that you need to hold on a plate as you're jumping in and out of the pool. Chips and dip,  chips and guacamole, and other snackable items are always a huge hit.
Drinks
While your guests are cooling themselves off on the outside, make sure that they can cool off on the inside and serve up some adult beverages. A nice Sangria or punch is a staple. It reduces the weight with reusable cups and the whole thing is guaranteed to be gone by the end of the party.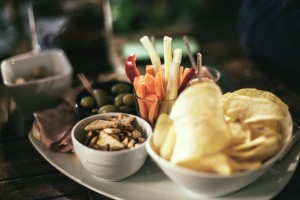 Pool Floats
If anyone ever tells you a pool float is a decoration, they're wrong. A pool party needs pool floats. Pool floats are fun, festive, and they're sure to get everyone excited about going in the water! They're inexpensive, cute, and themed. Throw some pool floats in the water and you're guaranteed hours of fun!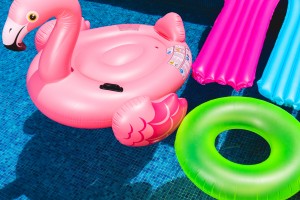 Lights
Make those summer nights last even longer with a light show. No, not an actual light show. You'd be amazed by how even simple glow sticks can create a beautiful, neon effect in your pool. Create some beautiful lighting and keep the pool party going alllllll night