Movie Night: Movie inspired cocktails
Don't let the same old cocktails put you into a rut. When it comes to cocktails, the possibilities are endless, sometimes you just need a little inspiration. Surely we all have our ritual 'movie nights', but have you ever throughout of re-creating those classic cocktails from the movies? Or perhaps even creating a new concoction based off a favorite movie or character? Try these delicious drinks for your next movie night and feel like you're a part of the film itself.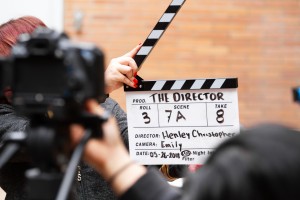 Star Wars: Wookie Fuzzball
Let the most classic movie of all time become your most classic drink of all time. There are actually several Star Wars inspired cocktails, but this is one of our favorites. To make you need:
37.5ml Dark Matter Spiced Rum
12.5 ml hazelnut liqueur
12.5 ml caramel syrup
50 ml fresh coffee
12.5 ml cacao white liqueur
Chocolate syrup
Combine all ingredients, except chocolate syrup in a shaker. Shake and strain into chilled glass with chocolate syrup drizzle inside.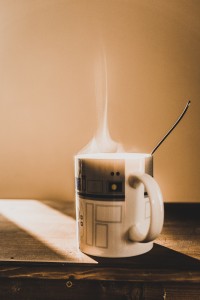 Guardians of the Galaxy: Baby Groot Cocktail
If you don't love baby Groot, did you even watch Guardians of the galaxy? A must-watch to enjoy this must drink.
 1 oz. The Original XXX Popcorn Sutton Moonshine
1 oz. Mindoro Melon Liqueur
1 oz. Rose's Sweetened Lime juice
1.5- 2 oz. Bundaberg Lemon, Lime, and Bitters to top off cocktail
baby breath flowers (no blooms)
Ice
Add moonshine, melon liqueur, sweetened lime juice, and ice into a shaker. Place lid on and shake for 30 seconds. Strain into standard glass filled with ice. Top with Bundaberg lemon, lime, & bitters. Garnish with baby's breath and voila, baby Groot!
Harry Potter: Muggle Mule
You've watched this a thousand times, but you haven't truly experienced Harry Potter until you. Drink alongside with it. You need:
1 part Fireball whiskey
2 parts Ginger beer
Splash of pineapple juice
1 tsp. Rum
Combine all ingredients. Mix well & serve.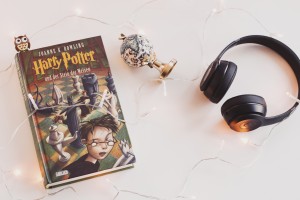 Legally Blonde: The Bend & Snap Cocktail
Everyone knows the bend & snap. This cocktail is equally as sassy as it is delicious.
1.5 oz. Ketel One Citroen Flavored Vodka
1.5 oz. Lime juice
1 oz. Pomegranate syrup
1 oz. Ginger beer
Combine vodka, lime juice, and pomegranate syrup in shaker filled with ice. Shake 10 times. Strain into a glass filled with ice. Tip with chilled ginger beer and garnish with lime wedge.
Jurassic World: Raptor Cocktail 
Yes, there is a dinosaur-inspired cocktail; you can be excited now. Try this Jurassic cocktail with Jurassic flavor.
1

oz

vodka

1/2

oz

rum

1/2

oz

Midori

1/2

oz

Blue Curacao

2

oz

club soda

2

oz

Lemon Arizona Iced Tea

1

squeeze

juice of lemon
Combine vodka, rum, Mindoro, and Blue Curacao in shaker. Pour into glass filled with ice. Add club soda. Top with Lemon Arizona Iced Tea and squeeze lemon into drink.