Pit Stops in Disneyland that all Adults Should Know About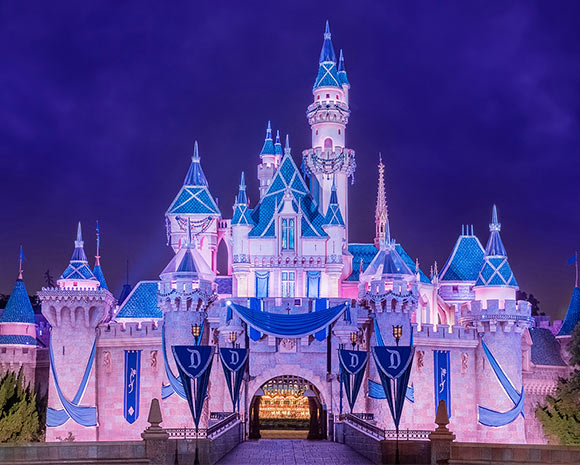 We know you love Mickey Mouse, but the hordes of screaming kids got your last nerve? Well now the only lines you'll want to wait in are the ones at Disneyland's sister park, California Adventure, for their many unique alcoholic beverages. That's right, Disney is now just as magical for adults too. Their handcrafted alcoholic beverages harmoniously blend your adult taste buds with your favorite childhood memories, for a nostalgic experience beyond compare. Below are the top 5 alcoholic beverages you need to try on your next Disney trip, including their delicious ingredients and where in the park you can find them!
1. Poison Apple-tini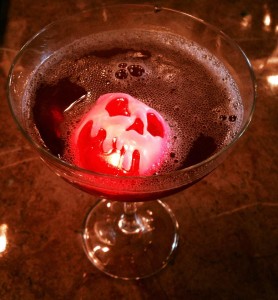 Where to find it: Carthay Circle Restaurant, California Adventure, Anaheim, CA
This seasonal drink is coming to you for this first time this holiday season, so don't wait to try it. The Apple-tini is a delicious blend of apple flavored whiskey, premium spirit, apple pucker, and cranberry juice. Top it all off with a poison apple glow cube and you don't just have a drink, you have a drinking experience!
2. A Pimm's Punch

Where to find it: Carthay Circle Restaurant, California Adventure, Anaheim, CA
After walking literally miles around the park, this drink is the perfect refresher with a little pick me up to get you through the Disneyland nights! Pimm's Punch is the ideal combination of sweet and sour. It includes liqueor, gin, strawberry and lemonade.
3. Rita's Grand Margarita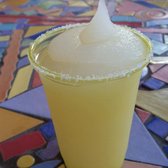 Where to find it: Rita's Baja Blenders, California Adventure, Anaheim, CA
Rita's Baja Blenders is the one-stop drink spot you didn't even know existed at Disneyland's California Adventure theme park. Known for their delicious lemon-lime and strawberry margaritas, might as well go big with Rita's Grand Margarita. A classic blended margarita with a splash of liqueor.
4. Bayside Brews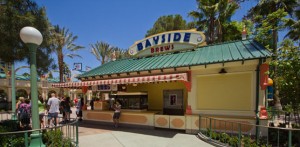 Where to find them: Bayside Brews, California Adventure, Anaheim, CA
If you're just looking for a classic beer to refresh your day, Bayside Brews always has 6 hand-crafted beers on tap, at this quick service stop in Paradise Gardens Park inside the park at California Adventure. You can never go wrong with a cold one.
5. Anchor Blood Orange Blonde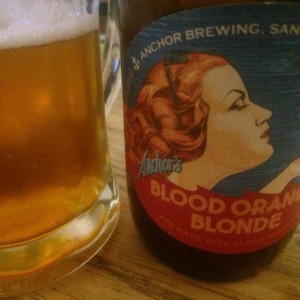 Where to find it: Pacific Wharf Café, California Adventure, Anaheim, CA
This American Blonde Ale-Style Beer is available year-round, and you'll definitely be grateful. The pacific wharf has this and other unique brews and IPAs straight from the tanks into the can. And don't forget about the atmosphere! Overlooking the water at California Adventure theme park, the view is guaranteed to make any beverage taste incredible.
We're sure you're packing your bags to visit California Adventure theme park today, but be sure you're ready to travel again when alcohol is served for the first time ever in Disneyland theme park itself, in 2019! Now there's no doubt it will be the happiest place on earth- for adults too.