Red, White, and Booze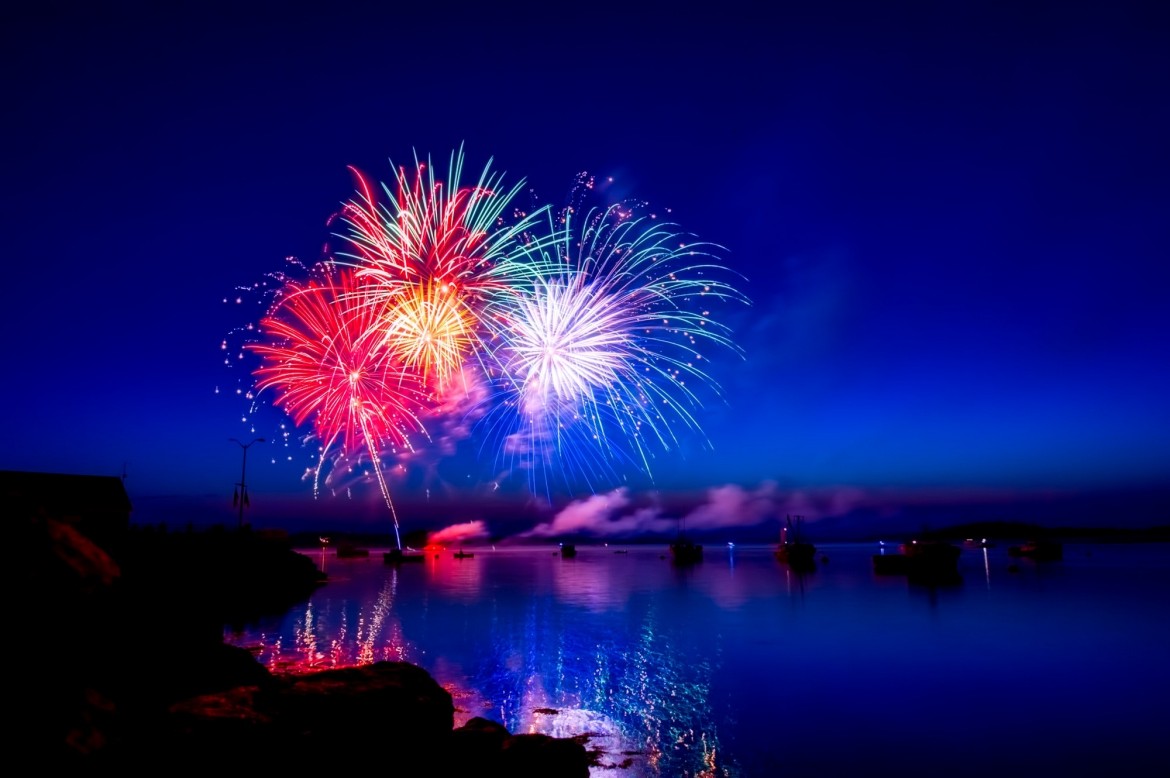 There is nothing greater than the independence of America. Friends, family, fireworks, and beers are the typical staples of this glorious holiday. While there's nothing wrong with a great beer, there are even more delicious ways to enjoy Independence Day.
Snow Cone Shots
If you're enjoying the fireworks outside, theres one thing you know its going to be- hot. Jell-O shots are great, but have you ever tried snow cone shots? These mini slushees are fun and refreshing, exactly what you need to cool off and celebrate the land of the free. Here's what you need:
1/2

oz

grenadine

1

oz

blue Curacao

sprite

finely crushed ice
Fill a cup with crushed ice, well over the top of the cup. Add sprite to almost fill the glass. Pour grenadine and let settle. Carefully pour blue curaçao over the top so that it doesn't sink completely.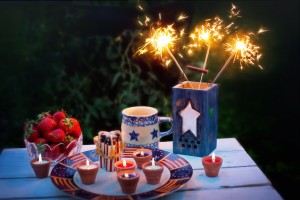 Firecracker Berry Margarita Float
Chances are you've never had a margarita float, and you've definitely never had a margarita float like this before.  Between alcohol and ice cream you'll be thankful for living in this beautiful country. All you need is:
1

cup

strawberries

chopped

1/3

cup

sugar or honey

1

cup

water

1/3-1/2

cup

tequila

2

tablespoons

cointreau

1/3

cup

fresh lime juice

salt

 (for rim)

2-3

scoops of vanilla 

lemon-lime soda water

fresh strawberries

fresh blueberries
For strawberry margarita mix combine strawberries, sugar, and water in saucepan. Bring to a boil until the strawberries break down, approximately 5 minutes. Remove from heat and pour into a blender. Purée until smooth. Pour mixture into a pitcher and add tequila, Cointreau, and fresh lime juice. Refrigerate until cold or until ready to use. Repeat the process for blueberry margarita mix. When ready, layer 1-2 tablespoons of strawberry margarita , 1 scoop ice cream, 1-2 tablespoons blueberry margarita mix, until glass is almost full. Pour soda water until it reaches the top and enjoy!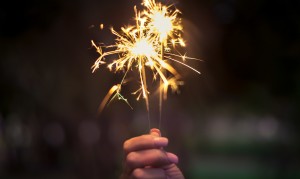 Patriotic Passion Cocktail
This red, white, and blue cocktail has all the colors to make you feel patriotic this Fourth. Refreshing raspberries and stars decorate this delicious cocktail to make it as delicious as it is festive.
1 1/4 cup vodka
1/4 cup Blue Curacao
10 ounces apple juice
6 ounces lime juice
A few raspberries
jicama stars
Mix the vodka, Blue Curacao, apple juice and lime juice together. Fill a  glass with ice and add a few raspberries and jicama stars throughout. Pour the cocktail mix over the ice and serve with raspberries on a toothpick and a jicama star on the rim.