So You Just Started Dating- what to do for the holidays
So you just started dating this November and the jingle bells are ringing. Your immediate reaction is to panic. What's the protocol? Whose family do you visit? Are there gifts involved?
Not to worry, you actually have the upper hand. In fact, you even have options. The way we see it, these are the benefits (and possible disasters) for each situation: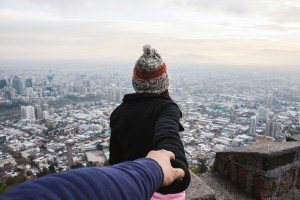 Not inviting him/ her to family dinner 
This may be your safest bet. It's only been a couple weeks, even days maybe, so you shouldn't feel compelled to bring your new squeeze to family dinner. Not only does an invitation to meet the family make the relationship more 'serious', but meeting family during the holidays especially ups the ante. Do yourself, your family, and your new crush a favor by not intimidating anyone. On the other hand, if you don't get the formal invite, don't go all psychopath. If he/ she is 'the one', you'll have plenty of future holidays to fight over.
If you get the awkward invitation…
Maybe your new boyfriend/ girlfriend is a little over zealous. Maybe they thought an invitation was the only choice. Maybe they didn't read this blog. Regardless, if you find yourself being awkwardly invited to the holidays with your crush's family, you have two choices. Your first choice is to graciously decline. You can use any number of excuses; traveling to see your own family, special family being in town, heck maybe you're the one doing all the cooking. If you're polite and straightforward, there should be no hard feelings. Your second choice is to accept; maybe you have a small family and a nice, big, gathering would be fun. If you choose to brave the holidays with a new significant other, express to him/ her that this doesn't mean anything extra and do your best to keep your cool when great-grandma starts asking you about the wedding.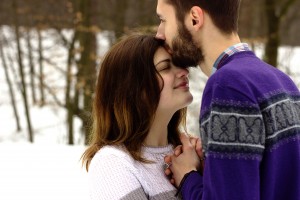 To gift or not to gift?
The short answer: gift. Always gift. It is the season of giving isn't it? If you're caught on the fence, giving yourself unnecessary anxiety about whether or not to buy your new spouse something, in the end, if you buy a gift, you can just chalk it up to Christmas Cheer. It could be a card, a gift card, a cup of coffee- you can find a tin of mixed popocorn at practically any store. A gift just feels good, it is the holidays after all.
Too much gift…
So now you've both agreed to get each other a simple gift, but your significant other spent WAY over the $20 limit. At first, be polite, a "thank you" is always in order. After showing your appreciation, if it's an overly valuable gift such as diamond earrings or a Couture handbag, reaffirm that he/she really didn't have to and perhaps a re-gift? As awkward or clad as this may seem, in most cases your new significant other will most likely insist that you keep it, but at least you tried.
No matter which scenario plays out, one thing is for sure you don't have to be like this couple to show you care this holiday: