Step Up Your Cocktail Game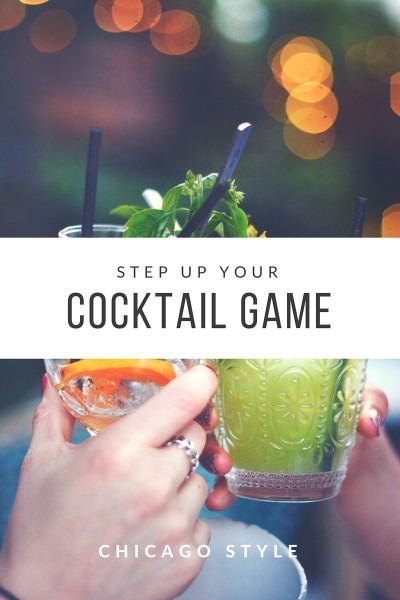 One doesn't necessarily need to be in Chicago to experience some of it's most flavorful offerings. There are plenty of companies here in Chicago that sell their products across the Unites States. So whether you are celebrating the city that you live in, or spicing up a staycation, this list of cocktail components will take you there.
Spirits
Koval Distillery has taken their place as the Chicago's first distillery since the 1800's. Those are pretty big shoes to fill, but Koval does it so well. They produce an array of offerings including dry gin, barrel gin, and vodka. Koval also has an extensive line of Whiskey varieties. Brandy fans will flock to their small batch brandies, including apple brandy, pear brandy and a unique sunchoke brandy. Using an artisanal spirit will give the proper foundation to a delicious homemade cocktail.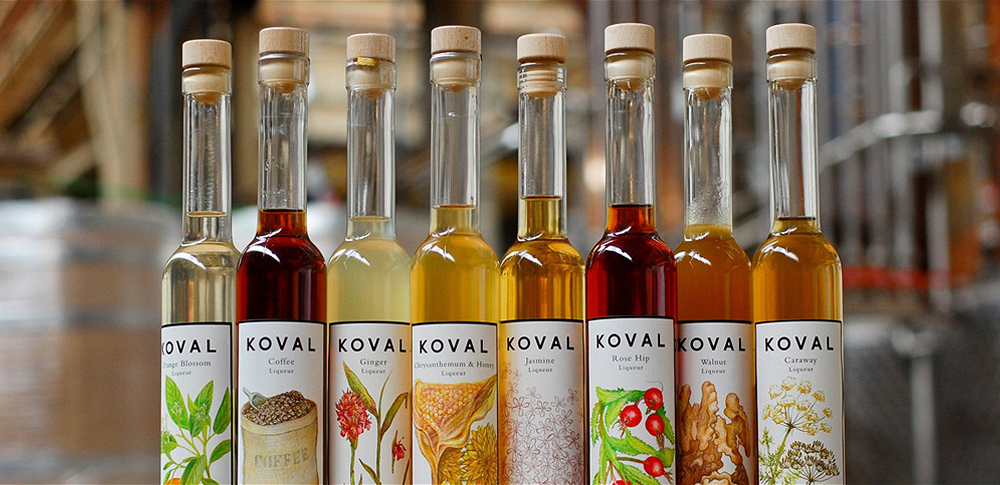 Liqueurs
In addition to their line of spirits, Koval Distillery also offers an extensive line of liqueurs. Current flavors include Caraway, Walnut, Rosehip, Jasmine, Chrysanthemum & Honey, Ginger, Coffee and Orange Blossom. This lineup leaves so many directions to go in regards to cocktails. Some of the flavors on the list are even perfect to flavor baked goods, like orange blossom for example. Every liqueur Koval produces are organic and made in small batches. They are packaged in elegant slim bottles, also making them a great gift.
Syrups
Jo Snow is a Chicago based company offering classic and complex bottled drink syrups. These non-alcoholic syrups can be used to make flavored sodas or even snow cones. Their product line includes some 'go-tos' like Strawberry Mint Balsamic, Blueberry Basil Lemon and Classic Coffee Flavors (Almond, Caramel, Hazelnut and Vanilla). Jo Snow also offers seasonal flavors based on their favorites from a local Chicago farmer's market. These are small batch and have limited quantities. With flavors like Rhubarb Black Pepper Lime and Ginger Salted Plum, you'll want to get your hands on these while you still can.
Tools
There are not city specific, but rather, some basic must have tools for a tasty homemade cocktail. One of the main reasons bartenders are able to craft delectable cocktails at bars, is because they are fully taking advantage of the tools and ingredients available to them. You should be able to find all of these at a local home and kitchen store.
Using a  shaker or stirrer will release flavors. A jigger will maintain consistency across multiple servings. A muddler is a must have for cocktails featuring fresh fruit or herbs, and a strainer is important so your guests don't accidentally get chunks of fruit in their straws. I also like to use cocktail picks, metal picks to add an embellishment like olives or fruit.
I hope you enjoyed this regional cocktail ingredient tour. Using high quality products will almost always lead to high quality results. If you're making a recipe on your own, practice and play around with the ratios to develop that perfect blend. Take an existing recipe and elevate it by swapping out one of these Chicago made high end cocktail ingredients.