The Newest Drinking Trends of 2020
If nothing else, let 2020 be the year of new ways to enjoy an old thing: alcohol.
Alcohol has been around for centuries, but that doesn't mean it has to lose its flare as time goes on. In fact, the industry strives to create new, fun twists on classic liquors and adult beverages, so that your favorite drink never goes out of style.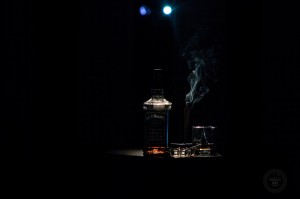 These are some of the trends to look out for in 2020:
More pink everything
Whether it's rosé, rose gold, or just plain pink, it's a color that is sweeping the nation. It is often symbolic of breast cancer awareness, but for whatever reason, pink is a trending color and it isn't going anywhere. That's why in 2020 you can expect more pink everything. Specifically, there will be a pink gin called I love Pink Gin and you don't want to miss out.
Canned wine?
That's right; while you may not see canned wine often in the US, it has long been a trend in the UK, with growing popularity. Aluminum cans are preferred because they are easier to recycle and have a higher percentage of recycled material used to make them. Everyone loves an environmental win.
More environmentally forward ideas
Even the alcohol industry knows that if anything in this world is going to last, including alcohol, then changes need to be made. A trial experiment was run offering four different wines and select beers on tap. Customers were encouraged to bring reusable bottles and fill them as needed.
New regions, new wines
Be grateful. The wine gods have answered. In 2020, new regions, specifically in Eastern Europe, will be explored to establish new vineyards. This is due to climate changes and greater investments.
Online alcohol
If you haven't ever order alcohol online yet, as of 2020 you just might. Alcohol can currently be ordered online and delivered to your doorstep. Researchers predict that while this phenomenon is still new, it will continue to become more popular and even preferred.
Sake to me in 2020
This traditional Japanese alcoholic beverage can be found in more places than just Japan as of 2019. In fact, the US made up for 30% of sake sales this year. So if you love sake as much as most people do, you can be thankful it's not going anywhere.
No matter what year it is however, you can always rely on one thing trending: sharing a drink with good friends.