The Ultimate Beer and Grill Pairings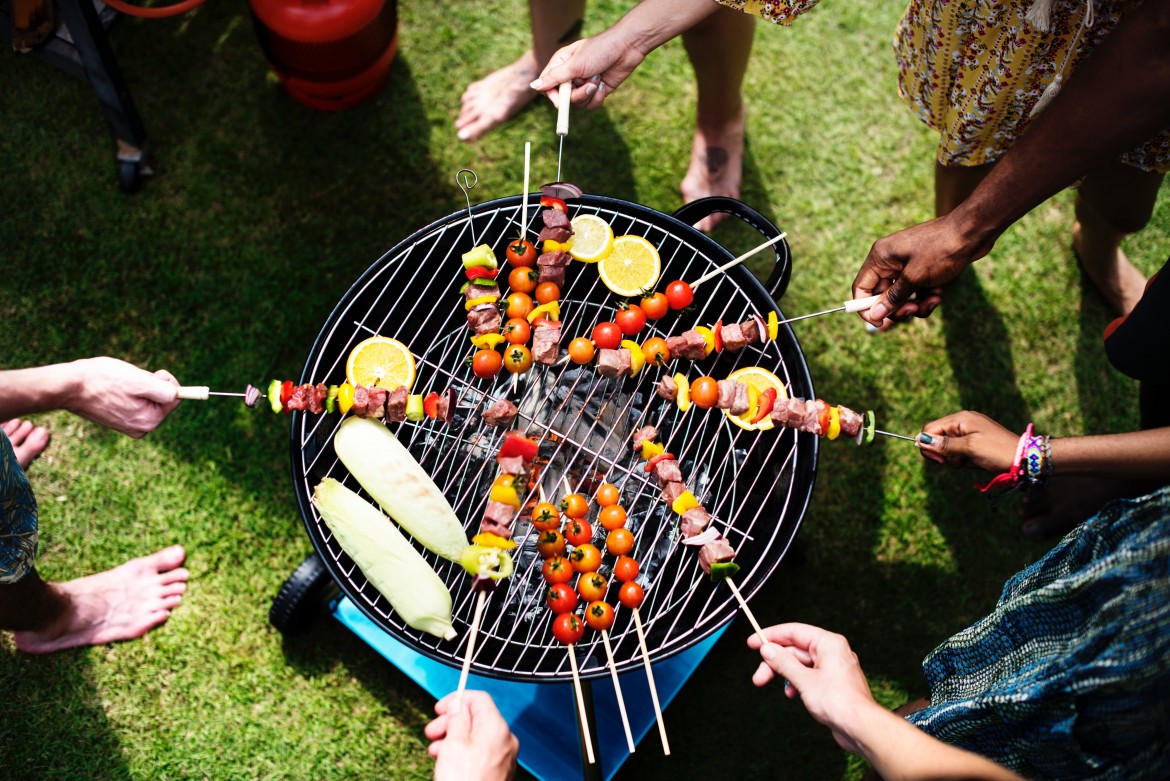 Warm weather is just around the corner, and while that ironically welcomes standing around a burning flame to cook food, grilling season is fan favorite. Nothing compares to flip-flops, no shirt, sunshine, and the smell of that savory sirloin grilling to perfection. Certainky nothing can improve such a wonderful experience. That is, except for grilling while holding a cold one, right? The only thing better than grilling and summertime is grilling and beer. But, if you've never learned exactly which meats taste best with which beers, you might have been missing out. So, improve your palate and your summer with these ultimate beer and grill pairings.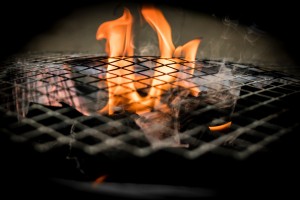 Burgers + IPA
Ahh burgers, America's favorite; all year, year-round, but especially in the summertime. There's nothing like a fresh grilled burger in the middle of summer. But the next time you fire up that grill, make sure you pair those burgers with an IPA. Your taste buds will thank you.
Chicken or Salmon + Pilsner
If you're less the red meat kind of person and prefer to grill up some chicken or salmon, there's even a perfect beer for that. Whether you give your chicken a spicy twist for tacos, or pair it with veggies for a delicious kabob, chicken (or salmon)always pairs best with Pilsner. So sit back, relax, and enjoy this heavenly combination.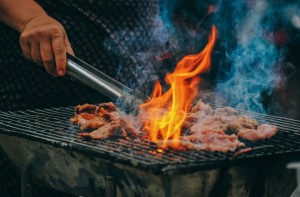 Steak or Pork + Pale Ale
Burgers and dogs might be a pool party favorite, but we all know that a steak on the grill takes all the glory- and you can never go wrong with a marinated pork chop. Steak was practically made for the grilll, and while you may not need to improve its delicious flavor, you'll definitely want to once you try steak (or pork) with a Pale Ale.
Duck or Lamb + Brown Ale
Duck and lamb might be for the world's ultimate grillers, but if you're gonna give duck or lamb a try, impress your guests by pairing it with brown ale. The complement of flavors is sure to make your guests feel like they're at a five-star restaurant— I mean, grill.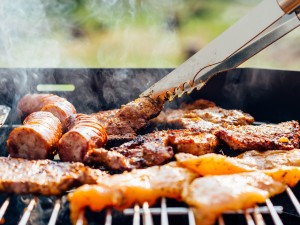 Shellfish + Lager
No we didn't forget about your shellfish either. If you haven't tried lobster or crab on the grill, this summer is the time to try it. You'll thank us later. Sip on a nice lager while you're grilling andyoull definitely feel like a grillmaster.
Oysters + Stout
Perhaps oysters aren't grilled exactly, but placing them on the grill, shell-on, and smoking them, is a taste worth trying. Oysters offer a unique taste only complemented by the delicious taste of a Stout.
Seafood + Wheat
For all other seafood we might have missed, pair with a Wheat beer. Let's face it, anything tastes good on the grill, so if you're feeling a seafood fricasse on your next grilling venture, you can't go wrong with a Wheat beer in hand.